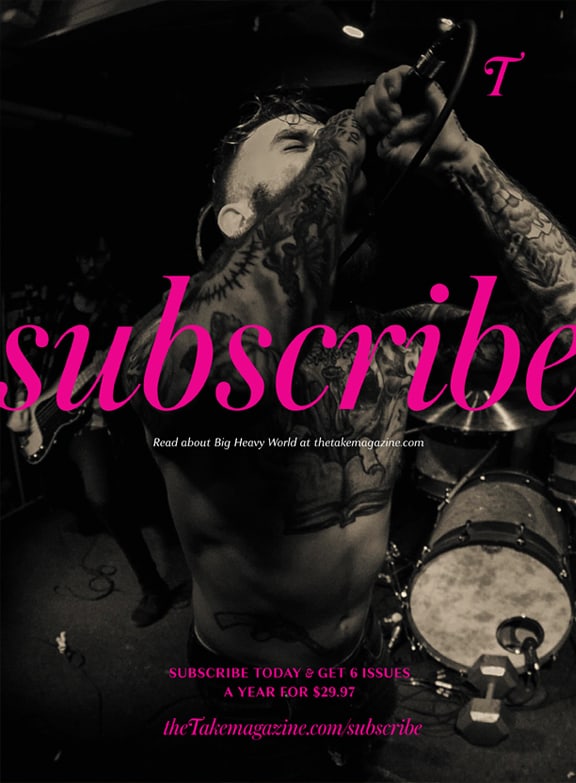 BECOME A SUBSCRIBER TO TAKE MAGAZINE TODAY!
You already know that when you sign up for a magazine subscription you'll save on the cover price and get your issue delivered straight to your door. Here at Take Magazine we intend to spoil you with a bit more.
Become a subscriber to Take Magazine and get one year (6 issues) for $29.97.
In addition to bringing you the best in New England culture, we're making a subscription to Take more like a membership that comes with subscriber-only benefits like access to the entire magazine online, priority access to events, and other opportunities to connect with the creative people we write about.
| Level | Price | |
| --- | --- | --- |
| US Subscription | Subscription price is $29.97 per Year. | Select |
| International Subscription | Subscription price is $50.97 per Year. | Select |
| Canadian Subscription | Subscription price is $38.97 per Year. | Select |
Membership Levels