Take Magazine is the independently published print and online magazine that brings readers an entirely new look at art and culture in New England. Our goal is to connect the various communities of the region and inspire them to visit new places and try new things. As cultural curators of New England, we are quickly becoming the go-to source of information for residents and those traveling to our culturally diverse part of the world.
Up until now, no publication has fully captured the wide variety of creativity and innovation happening in the area. While we do love our maple syrup roots, we certainly have more to offer than that! Take Magazine is an arts and culture magazine that covers the creative economy and culture of New England with three questions at its core: "Who are you? What do you make or do? Why here?".
In addition to our print circulation of 10,000 copies, our social reach is over 550,000 people monthly, garnishing over 31,000 unique viewers monthly to our website, and is growing rapidly- an average rate of 20% per month.
Whether you are looking to increase brand awareness, reach new customers, or increase the overall effectiveness of your advertising campaign, Take Magazine has a solution for you!
Click here for a copy of the Take Magazine Media Kit, or email Rick Mortensen, Director of Sales and Partnerships at rmortensen@takeindustries.com.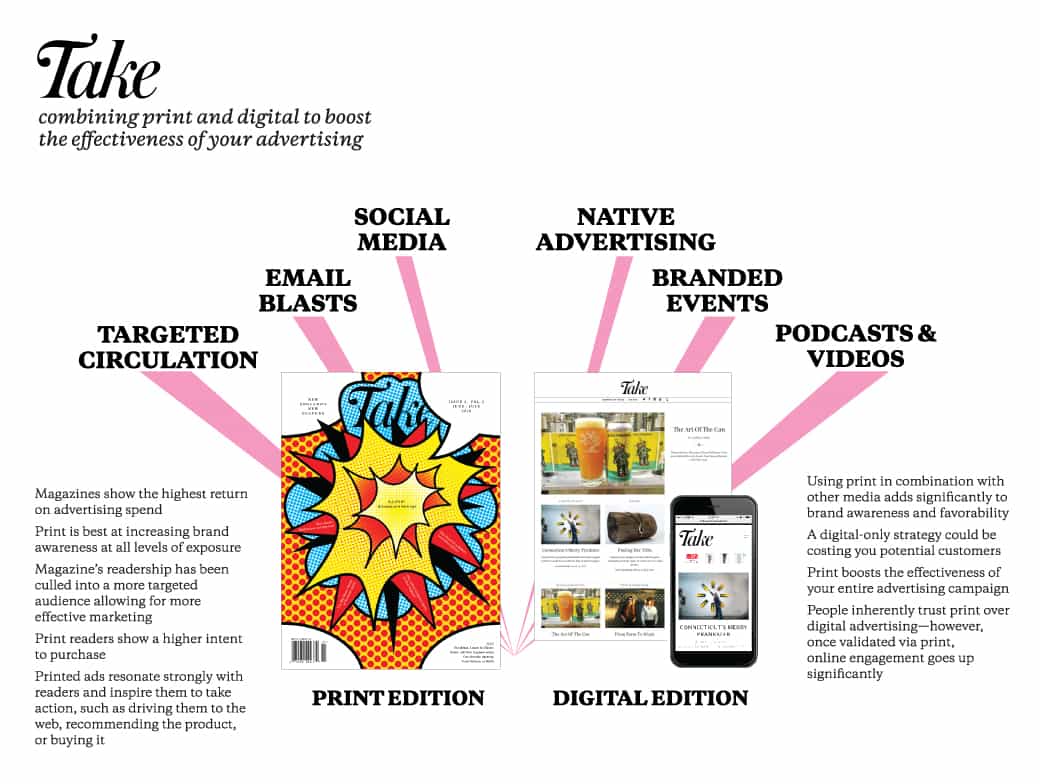 Advertise With Us