How does someone transform from volunteer grant writer and bookkeeper to Executive Director? Ask Nat May.

Nat May started his long-running collaboration with Portland, Maine's SPACE Gallery in 2003 as a volunteer, showing up one day to help write grants and assist with bookkeeping. Prior to his time at SPACE, Nat had founded Baker Photo Collective a collectively run darkroom and workspace, among other projects. Today, Nat operates as SPACE's Executive Director. In conjunction with the board of directors, the co-founder, and other program coordinators, Nat is sculpting the organization's ethos while ensuring SPACE remains one of the premier, artist-centric exhibition, visual and performance art locations in Maine.
Since you've been at Space, have you noticed similar places popping up around Portland?
I would say that we're a bit of an outlier in term of the kind of organization we are and the format we work in, in that we are a non-profit organization, we have a board of directors, and we do a lot of events and activities supplemented by good grant support. In the last few years, there's been a noticeable uptick in the number of artist-run, alternative spaces that are at varying levels of formality. There's The Institute of American Art, which was started as an apartment gallery run by two artists who had an extra room in their home; they'd organize exhibitions and programming and this year they found someone with a downtown space that wasn't being used, so they moved the operation there. We gave them some funding through our program, The Kindling Fund, one year prior to that – there are lots of things around that we're tangentially involved in and fans of. In that way, it seems like Portland's growing.
I showed up at SPACE one day and wanted to get involved because I believed in what they were trying to do, and we didn't have a place like this in Portland, or at least a place that's manifested in this way exactly. I grew up just outside of Portland and I wish there had been a location like SPACE when I was younger. A place to be exposed to art, film, ideas and folks from other places.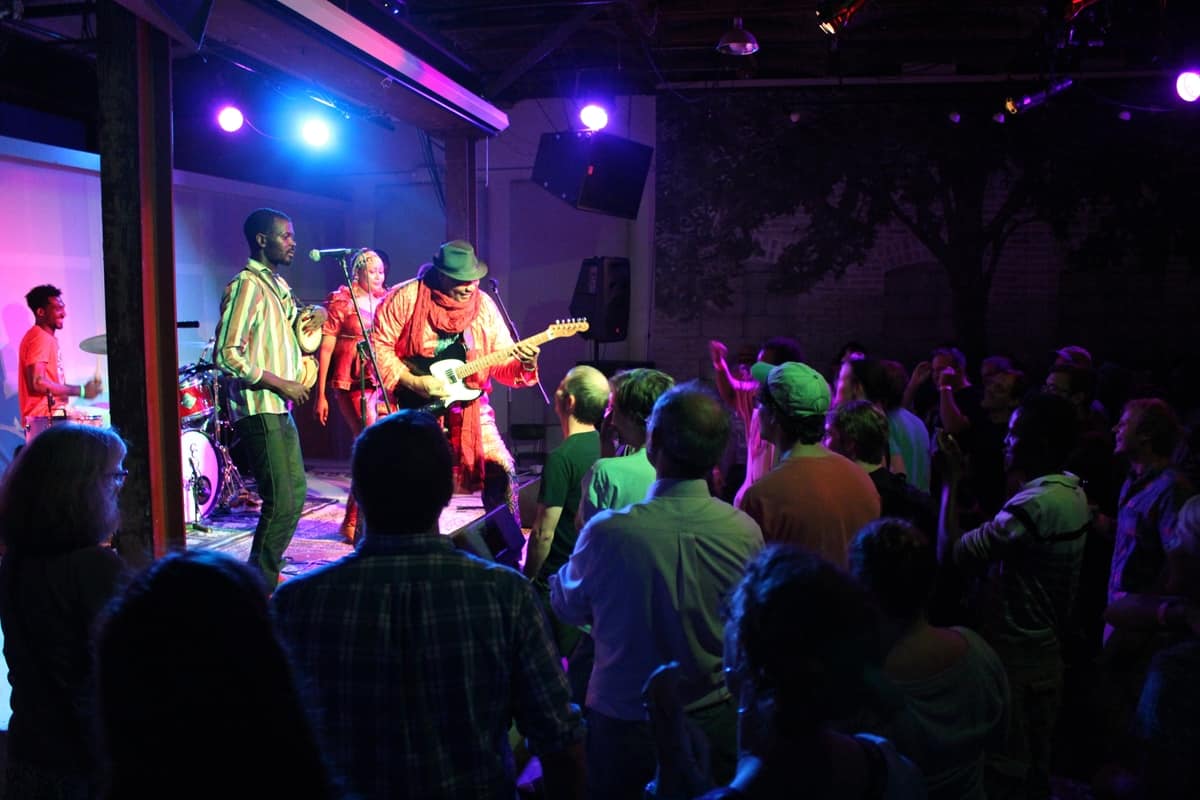 How do you as the Executive Director ensure you're championing local artists while still acknowledging and capturing and exhibiting the broader scope of cultural influencers outside of Maine?
This is something we're always asking ourselves. With music, there's usually an opportunity to book a nationally recognized touring band along with a local band. In terms of film, we certainly try to be a place for some local film-making to have a home. There's an organization called the Maine Film and Video Association and they do annual program of short films made in Maine. We've hosted the Portland event for that. We also have other filmmakers do test screenings of their films here before submitting to festivals. For visual arts, we try to keep it a mix between showing local folks and people from outside of Maine.
This summer, we had a two part group show that featured artists who worked in our building. There are 16 artists who actually made everything in our upper floors in the studio buildings. It's a really great show and a way to be proud of what our local people are doing…can't get more local than upstairs.
Future plans for SPACE?
In the last few years, we've made a noticeable shift in what SPACE as an organization is doing. For the first 10, 11 or 12 years, we were focused primarily on exhibiting artists, presenting performing artists and hosting community events. Everything was very much about presenting things and sharing things. Two years ago, we started a grant program called The Kindling Fund which is funded by the Andy Warhol Foundation for the Visual Arts. This allows us to run our own grant-making program and artists around Maine can apply for up to $5,000 to do independent projects. We have a jury that selects and fund those projects. Now, we can play more of a support role than exclusively a presenting role.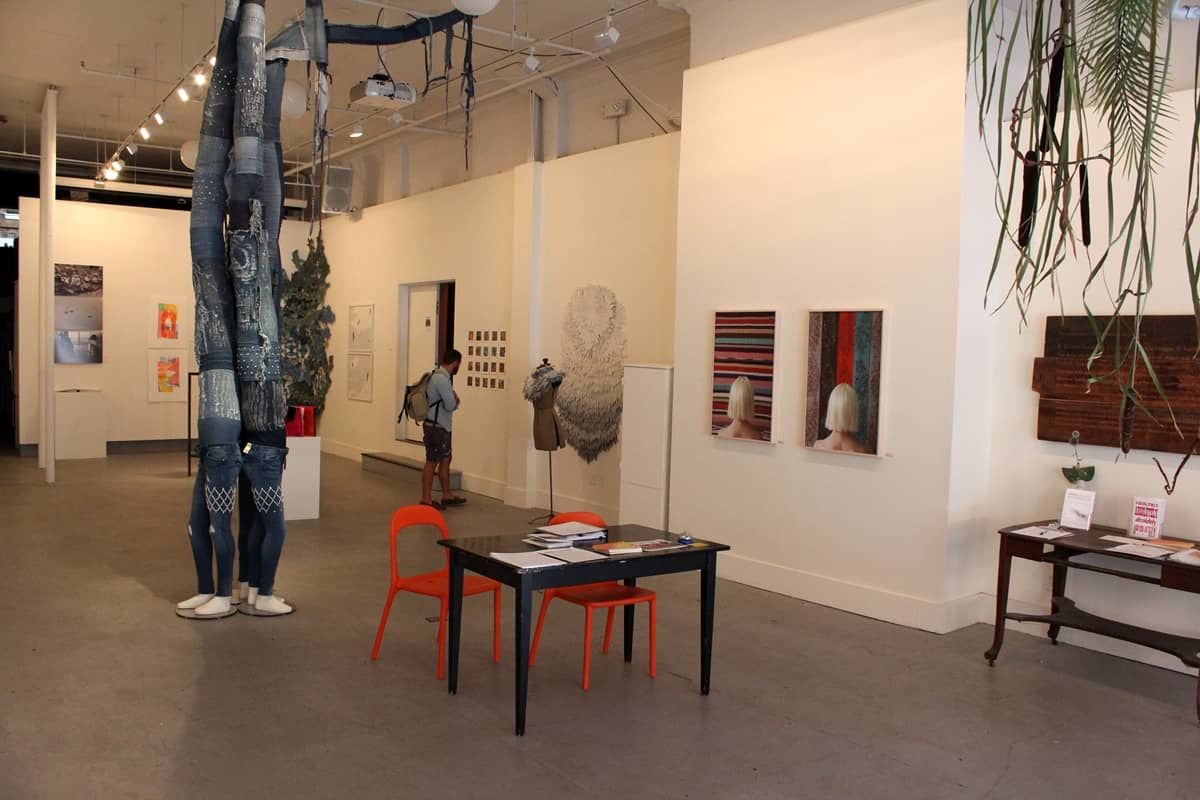 Last year, we purchased the building we occupy which means taking over management of three quarters of the artist studios (31) and includes a print shop. Our newest initiative will be launching in full effect next year, it's a residency program for visiting artists outside of Maine who can come and spend (at minimum) two weeks living and working here, invariably connecting with other work in our building and members of our community and audience.
Nat May is Executive Director of SPACE Gallery, a nonprofit organization that supports contemporary art projects, champions artists, and encourages an open exchange of ideas in Portland, Maine. Be sure to follow SPACE Gallery on Facebook, and check their schedule of events and exhibitions.
Images courtesy of SPACE Gallery