Teenage Mutant Ninja Turtles artwork visits the Springfield Museum's collection of ancient and modern samurai artifacts.
The beloved Teenage Mutant Ninja Turtles will be coming to the George Walter Vincent Smith Art Museum to re-contextualize one of its collections. Elias Derby's extensive assortment of Teenage Mutant Ninja Turtles artwork will temporarily live next to the engraved swords, intense masks, samurai woodblock depictions and armor this November for the one-of-a-kind exhibition Turtle Power! Teenage Mutant Ninja Turtles & Samurai Heroes.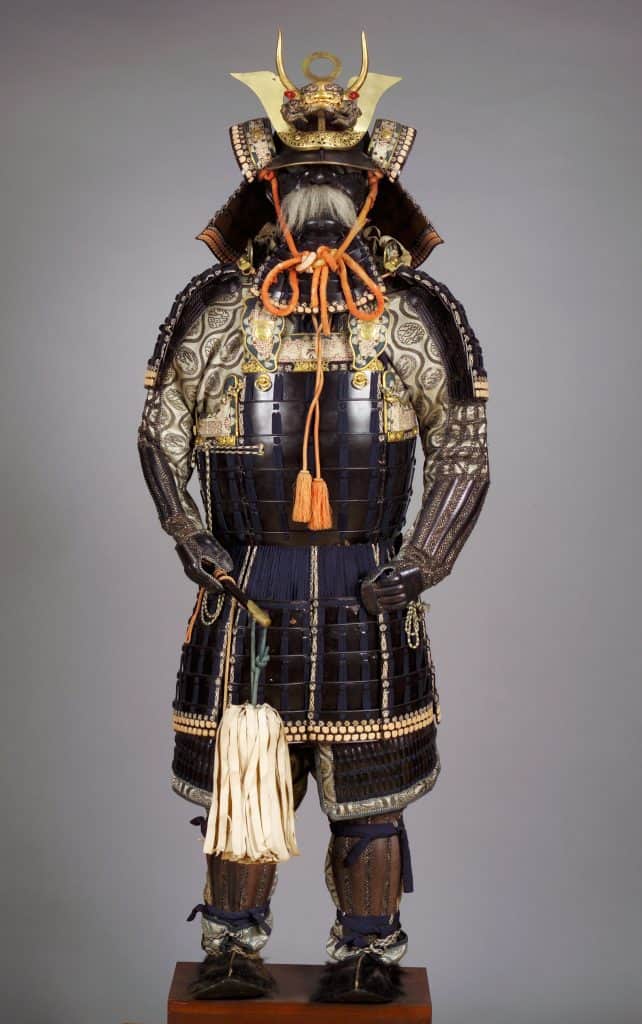 The casual eye might only see a vague relationship between the saber-toting, heroic turtles and the ancient samurai. However, Julia Courtney, Curator of Art at Springfield Museums, tells us here that this collection of TNMT artwork and the museum's collection are deeply connected, even though each panel from a graphic novel and suit of samurai armor is separated by thousands of miles and hundreds of years.
Why Turtles – what was the inspiration to feature original TMNT artwork in this exhibit?
A Northampton collector, Elias Derby, who we have worked with before, offered to lend the museums his extensive collection of TMNT artwork for exhibition, a few years ago. We began thinking about how we might connect the TMNT artwork to our permanent collection. The extraordinary collection of Japanese Arms & Armor at the GWVS Art Museum was a natural fit, given that the TMNT made use of some Japanese armor in their contemporary adventures. In addition, the D'Amour Museum of Fine Arts houses an impressive collection of Japanese woodblock prints that feature samurai warriors. The combination of these three elements resulted in an exhibit idea that would appeal to millennials, as well as reach back in history to the inspiration for the modern-day heroes.

Which of your own collection objects will be in the exhibit? Are there items of particular significance, or any that are not usually on view?
The extraordinary collection of Japanese Arms & Armor at the GWVS Art Museum and the large collection of Japanese woodblock prints gifted to the D'Amour Museum of Fine Arts in the 1960's (many featuring samurai warriors) by collector Raymond Bidwell, will be on view as part of the exhibition. The woodblock prints are displayed infrequently due to light sensitivity, so it is a rare opportunity for visitors to view them. Although we will be exhibiting arms and art from the permanent gallery, at least half of the objects have not been shown for many years.
Are there any similarities between the ukiyo-e prints of Japanese warriors and the depictions of the Turtle warriors in the graphic novel artwork?
In Japan, the history of illustration and narrative are especially intertwined. Created for mass markets, Japanese woodblock prints became popular exports in the west. Like 20th century comics, these prints were readily reproducible and commonly depicted famous heroes, tales, and beautiful places. The Japanese word manga, a term that now refers to graphic novels, also emerged in the 19th century. As comparisons in this exhibition demonstrate, 19th-century Japanese prints and modern day comics are both examples of narrative art contain some visual similarities which include: dynamic compositions, bright colors, patterns and graphic elements connect prints and comics that are otherwise separated by the time and culture in which they were created. Teenage Mutant Ninja Turtles creators Kevin Eastman and Peter Laird have noted the American comic Jack Kirby's Kamandi: The Last Boy on Earth (1972-1978) as inspiration but also pay homage to Japanese aesthetics and the legacy of the ninja.

Why do you think more art museums are starting to include graphic novel art in their regular exhibit rotations?
The market for graphic novels (a comic presented in novel form) has exploded! Japanese Manga (printed cartoons) are the top-selling form of graphic novels. In the United States, sales of Japanese manga more than doubled between 2004 ($55 million ) and 2005 ($125 million) and continues to grow. Museums are always in search of new ways to connect visitors with their exhibits and collections. Exploration of trends within popular culture are important and often lead to thematic museum exhibitions, as has been the case with graphic novel art.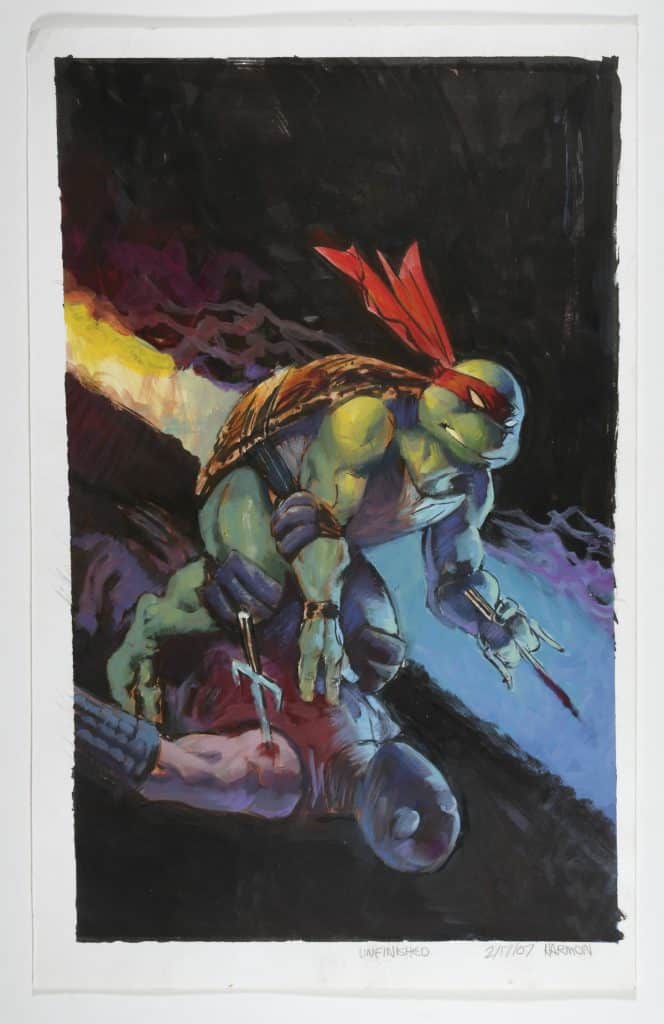 Turtle Power! Teenage Mutant Ninja Turtles & Samurai Heroes will be on display at George Walter Vincent Smith Art Museum November 8 to May 14, 2017.  A members-only reception featuring free pizza will take place on Friday, November 11 from 5 – 7 p.m. Be sure to like Springfield Museums on Facebook, and follow their blog for exhibition updates and events.
All photos courtesy Springfield Museums