Jean Appolon uses Haitian contemporary dance to educate audiences and provide opportunities for young dancers in Haiti.
On January 11, 1991, Jean Appolon's father was brutally murdered in Haiti. After spending months in hiding, he and his two younger brothers immigrated to Boston with their mother. Appolon has worked to be a voice for positive change for Haiti ever since, using dance as his medium to spread hope to those around him.
As the co-founder and artistic director of Jean Appolon Expressions (JAE), Appolon seeks to preserve Haitian folkloric culture, while striving to remain vital for Haitian youth, educational for both his students and audience, and inspiring for all. "Dance is something very important to me, because that is how I healed myself," says Appolon.
On November 2nd, Appolon will premier a new performance commissioned by the Isabella Stewart Gardner Museum during the "Migrations: Dance Performance." His piece, Vwayaj meditates on the "lakou" and its loss in the Haitian imagination. Appolon worked with MacArthur Genius Fellow and award-winning Haitian-American author Edwidge Danticat to collaborate on and create the narrative that will drive the production.
Through his choreography, Appolon ponders various questions: "Where can we find meaning?" and "Where is home?" A crucial point of the performance's plot is Appolon's own immigration story, and the stories of other Haitian immigrants living in Boston.
"To me growing up in Haiti, seeing the disturbing ways that they use poverty to keep us Haitians under control, is the worst thing you could do to a country and its people," Appolon says. This is why in 2006, Appolon created a free annual Summer Dance Institute, Dance Haiti!, in Port-au-Prince for young, aspiring Haitian dancers who don't have access to dance education.
Dance Haiti! is an intensive, daily after-school program, which also offers academic tutoring and health education. Expanding this summer program into a year-round one is a goal for Appolon, but unfortunately right now the financial support isn't there.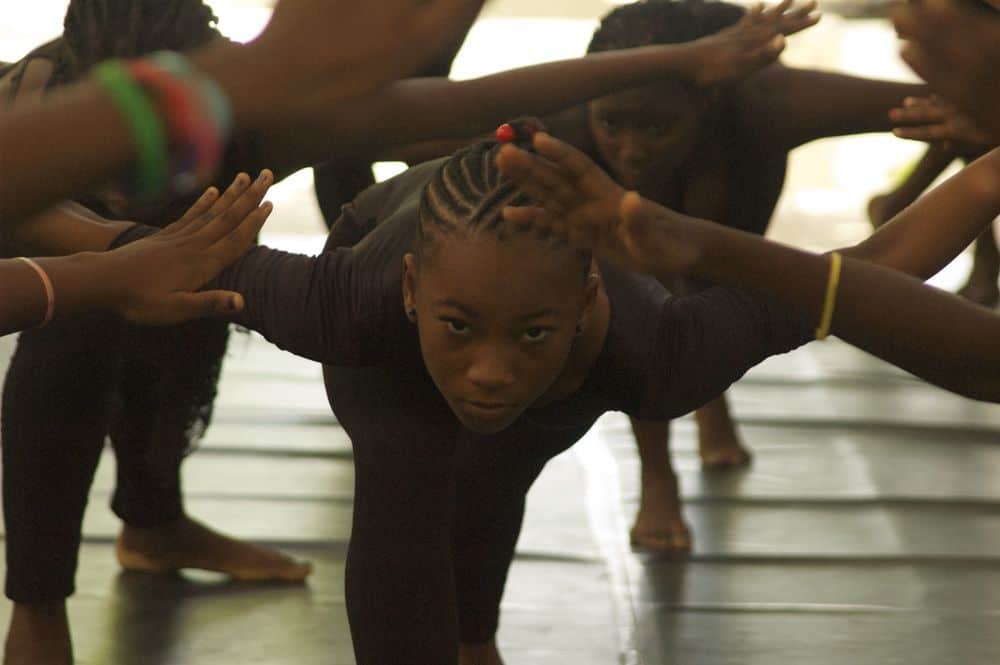 In addition to his work with JAE, Appolon is lead teacher for the Citydance Program at the Boston Ballet, associate professor of modern dance at UMass Boston, and Afro Haitian dance teacher at the Dance Complex. "The most important lesson that I try to impress upon all of my students," says Appolon, "is to always be fair, be true, and never give up."
Jean Appolon–co-founder and artistic director of Jean Appolon Expressions
Boston, Massachusetts
Website
Facebook
Instagram
Twitter
YouTube
Top image: Jean Appolon Expressions. All photos courtesy of Jean Appolon