Jewelry maker Padini Nirmal mixes an interest in indigenous people's land rights and crafting to create one-of-a-kind jewelry. 
Padini Nirmal weaves her scholarly interest in the politics of the land rights of indigenous people with her passion for creative expression. Operating under the business name Red Earth Roses, Padini creates one-of-a kind earrings and necklaces, using reclaimed brass, parts of friends' broken jewelry, and globally and locally sourced beads.
"In the beginning, it was a way for me to make presents for friends," Nirmal says from her bright, book-filled home in Worcester near Clark University.  "It sort of evolved from there because I had a lot of  friends and family supporting me and encouraging me."
A weekend with girlfriends on Sagamore Beach, where, on a lark, they made some jewelry with sea glass beads, inspired her business. Then, in late 2015, Padini began selling necklaces and earrings by word of mouth and on an Etsy site. Now she is taking her wares to flea markets in the Boston area.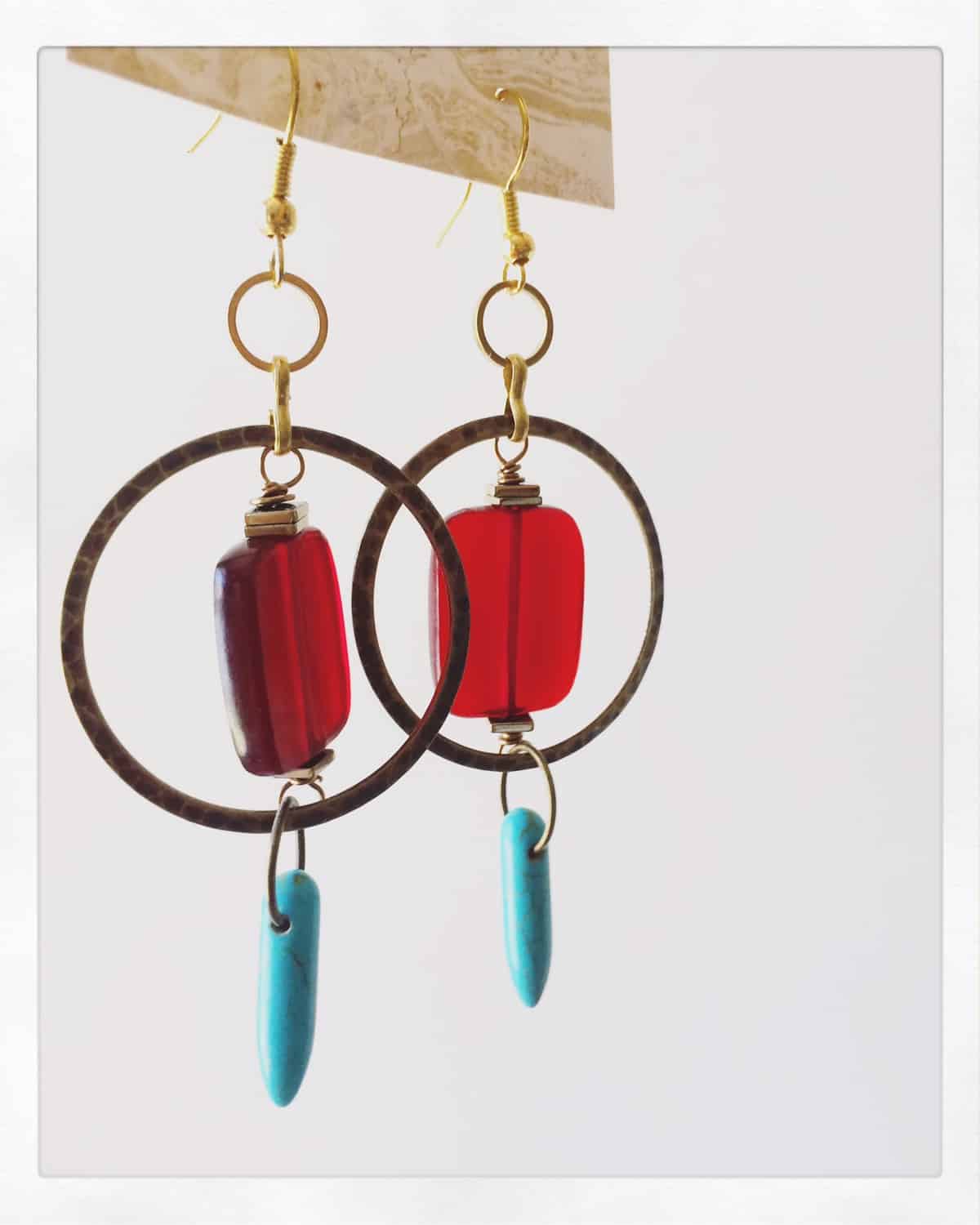 Nirmal donates profits from her business to nonprofit groups that support social justice. Padini earned her doctorate in geography, focusing on indigenous land politics in India through the lens of decolonial feminist political ecology, a complex intersectional approach to understanding the interplay between colonialism and land politics. "My idea for a good piece of jewelry is it should be made ethically and it should give back in some way, " says Nirmal, who earned her PhD this spring. "You have a responsibility to do the best you can for those around you, wherever your circumstances might be."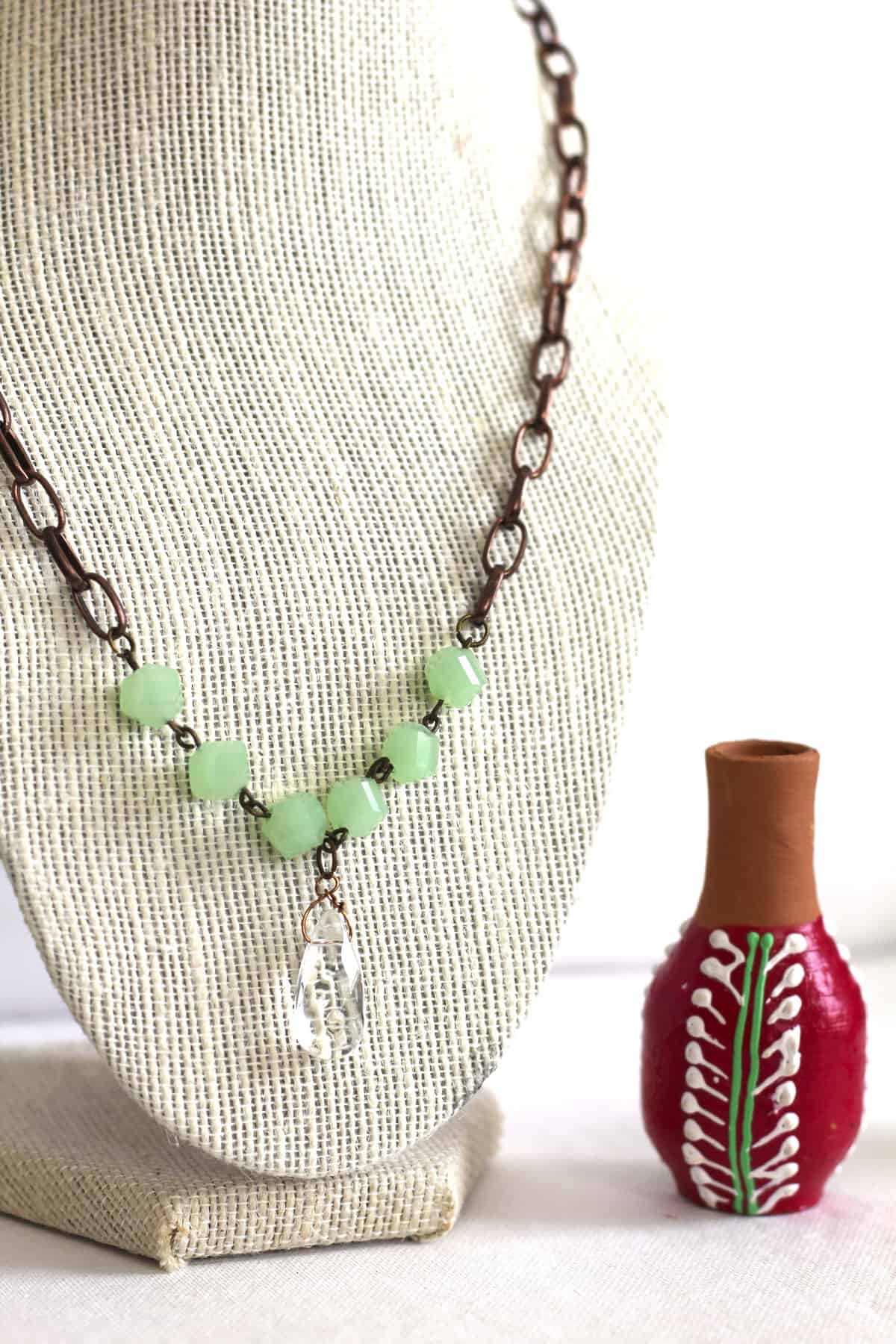 While a Cape Cod weekend was the impetus for the business, Padini's interest in handcrafted jewelry began in her childhood in Madras (now Chennai). "My first memory of beads and jewelry is from riding the suburban train with my mum, and buying beaded jewelry from travelling Nari Kuravar jewelry sellers," says says.
Later, as a graduate student Padini spent time with the Nari Kuravar while interning with the National Folklore Support Centre in Central Tamilnadu, India. What she discovered was that jewelry making is an integral part of the ethos of these formerly nomadic people who believe work itself should comprise 30 percent of one's time. She witnessed, for example, women cooking meals for their families while beading with threads looped around their toes.
As an academic whose days are consumed with cerebral pursuits, Padini finds particular joy in jewelry making. "It's important to make something with your hands and hone it as a skill," she says with a broad smile. "That's a different kind of fulfillment."
Padini Nirmal–jewelry maker, Red Earth Roses
Worcester, Massachusetts
Website
Facebook
Instagram
All photos courtesy of Padini Nirmal.