Privateer Rum joins forces with Tenzin Samdo of Tavern Road for ArtWeek Boston to bring art and cocktails to life.
ArtWeek Boston is expanding beyond the obvious celebration of the arts this year with the Art of Food, a celebration of all things gustatory. Participating restaurants will serve special menus inspired by particular works of art, while others will focus on liquid inspiration. In that last category, Privateer Rum will host an event on May 6th devoted to all things rum. Celebrity bartender Tenzin Samdo from Tavern Road restaurant and bar in Boston will be leading the festivities.
But first a little booze backstory. While craft cocktails and small batch distilleries are currently all the rage, this growing industry actually has a deep history that stretches back to the end of the Middle Ages, when mariners and explorers around the world were forced to dilute harsh liquors to ease the burn of early distilling processes. As liquor was carried on ships across long voyages, rough-and-tumble sailors realized that aging various liquors assuaged the burn, and that these otherwise harsh drinks could become even tastier when mixed with various oils such as vanilla and fruit juices.
During the 1600s, sailors began to create various types of punches to ward off scurvy. Since transporting water was often unsafe and unsanitary, travelers turned to liquor to quench their thirst. Fast forward to 1862, and the first published cocktail manual in America, The Bon Vivant's Companion. This collection of cocktails pays homage to a history of craft cocktailing, from the ship decks of sailors to the high courts of European royals and debutantes, to the saloons of the American Wild West.
The Private Distillery event will teach guests about the history of rum in Massachusetts, while Samdo will show how to elevate the art of bartending with beautifully crafted garnishes that turn cocktails into consumable pieces of art. (This is ArtWeek after all.) "Since elementary school, I've always enjoyed drawing and painting," Samdo says. When I start to paint or draw a piece, I get in the zone, and my thought process starts where I try to envision the result. I set myself a high standard goal of that piece of art to be as close as to my expectation, which is similar when it comes to creating drinks to me."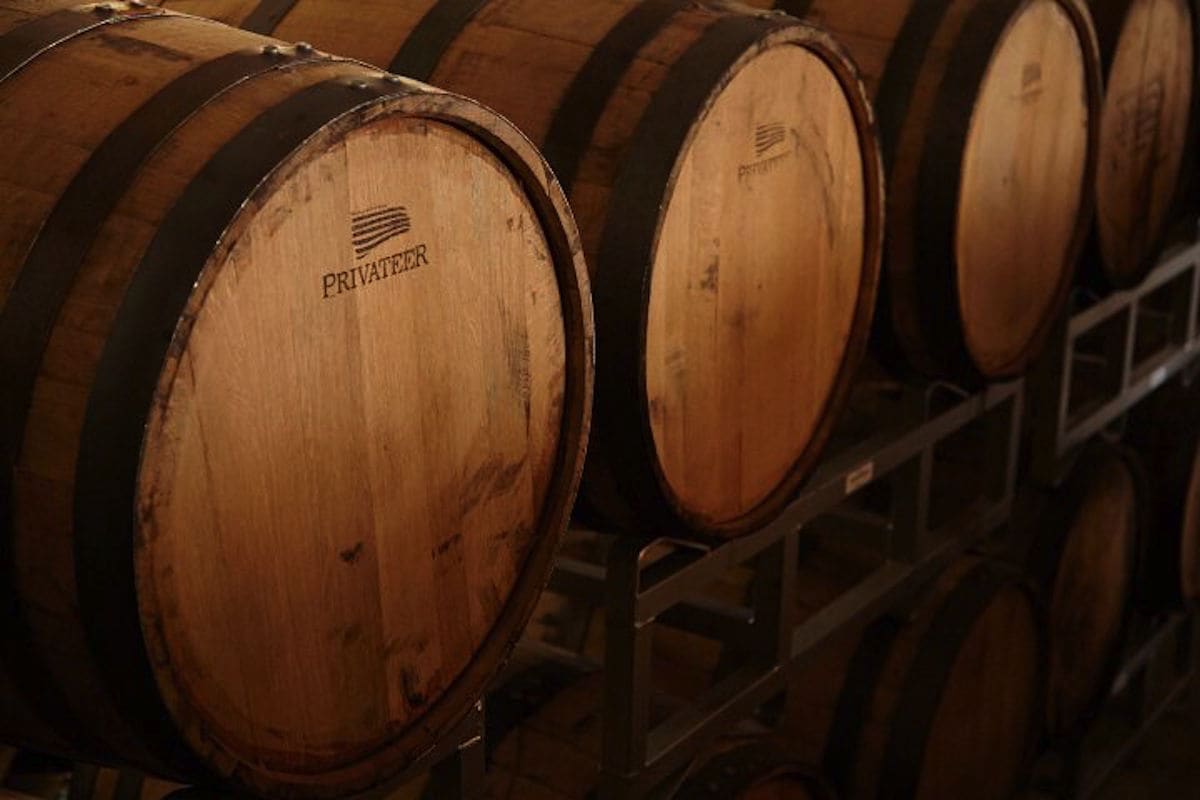 Privateer Rum prides itself on carrying on the tradition of Andrew Cabot, a privateer and master rum distiller during the 1700s whose namesake runs the family business today. "The philosophy of Privateer is best ingredients, best practice, and best product," says company spokesman Kevin Martin. "We live and die by this philosophy, and it is everything we do."
Martin is particularly excited about The Art of the Garnish on May 6th. "Tenzin is a master maker. It can be a lemon peel, a watermelon rind—everything he touches, he turns into a beautiful piece of art," he says. "We are excited to bring the best of what we do, with the pure genius of his abilities, and show people that drinking a cocktail can move beyond just a two-ingredient concoction to something that is actually delicious and beautifully presented."
Tenzin Samdo – Beverage Director, Tavern Road
Website
Instagram
Twitter
Top photo courtesy ArtWeek Boston