Judging from the lines snaking outside PVDonuts every morning, the specialty donut shop in Providence has quite the fan base.
Lori Kettelle is fickle. Today the vanilla sprinkle is the donut love of her life, but when PVDonuts introduces a different menu next month, all bets are off. "My new favorite might change then," admits Kettelle, head baker for PVDonuts, Providence, Rhode Island's first specialty donut shop.
The 26-year-old graduated from Johnson and Wales University with a degree in Baking and Pastry Arts. The first inkling of what might gradually spiral into an obsession came when she and her husband, Paul, began to scope out specialty donut shops in practically every city they visited. "Whether it was Holy Donut in Maine or The Salty Donut in Miami, we just kind of sought these places out," she says, "and then we'd come back to Providence and there'd be a void that just needed to be filled." Filled with fluffy, yeasty, brioche-style donuts.
Kettelle perfected her donut recipe over two years, experimenting with her creations and handing out tastings at Paul's gym. In May 2016, PVDonuts made a splash at Sin, a popular dessert stop in Providence.
Kettelle officially opened her donut shop on Ives Street in September 2016 and has not looked back since. And while PVDonuts now has competition with the opening of Knead Doughnuts, the insanely long lines that snake around the Ives Street block have not diminished in strength. PVDonuts has a cult-like following, not just in Providence but all over New England—one happy enthusiast even drove down from southern Maine for a donut fix.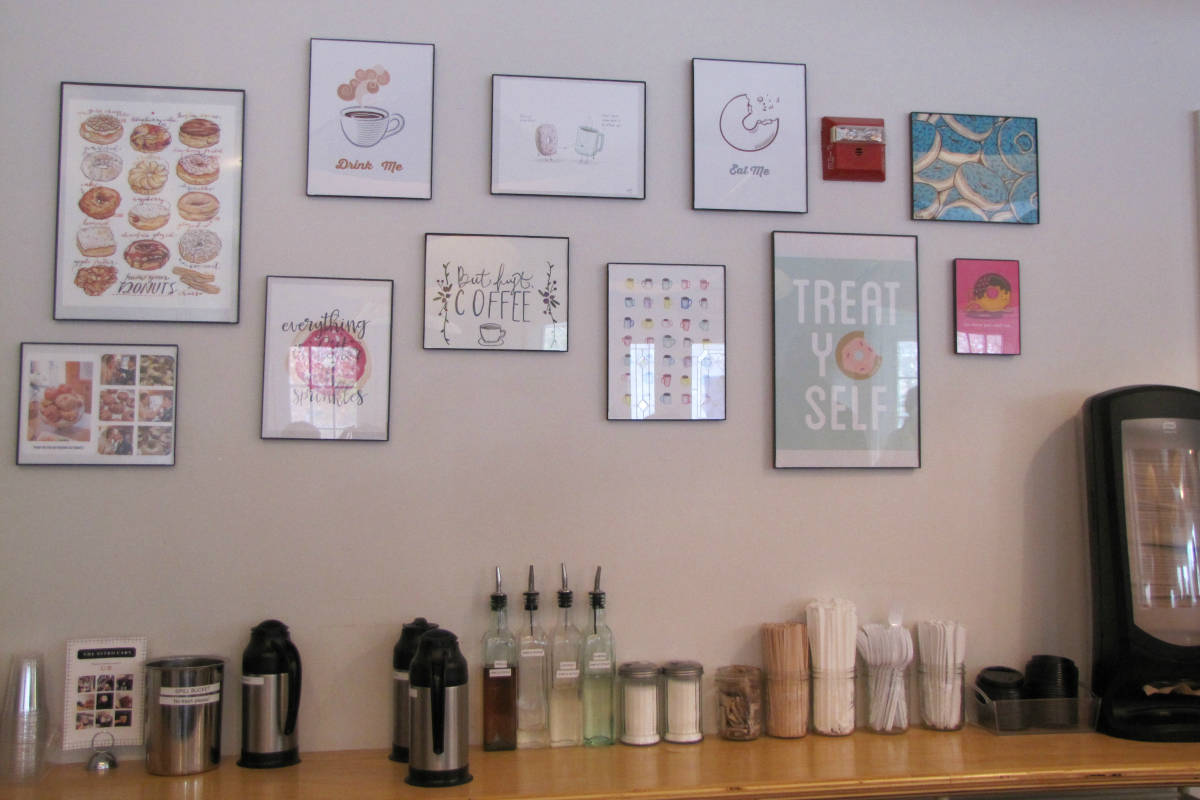 PVDonuts' constantly rotating menu is a huge draw. Kettelle has a soft spot for her '90s themed menu that delivered a lip-smacking, nostalgia-inducing assortment of treats including Cosmic Brownie, Cinnamon Toast Crunch, Dunkaroo, Rice Krispie Treats, and more. Vegan options such as Rosewater Pistachio are part of the menu on Wednesdays and Sundays. Donut purists need not worry: PVDonuts also makes more traditional varieties with baking powder or baking soda instead of yeast.
Setting up shop in a foodie city like Providence is not for the faint of heart, but Kettelle was up for the challenge. The woman-owned business, with a staff of nearly 12, has carved a special spot on the city's food map. "It's really great, we feel supported by a ton of people in the community, and it's very empowering to walk into work and see my entire team—a lot of these women, we have been together for a long time and we've grown dramatically since," Kettelle says.
A strong believer in giving back, Kettelle's PVDonuts is a business with a conscience. A percentage of sales from the April "Doughklava" creation benefited local beekeepers, while a special pin fundraiser for Planned Parenthood is also on tap.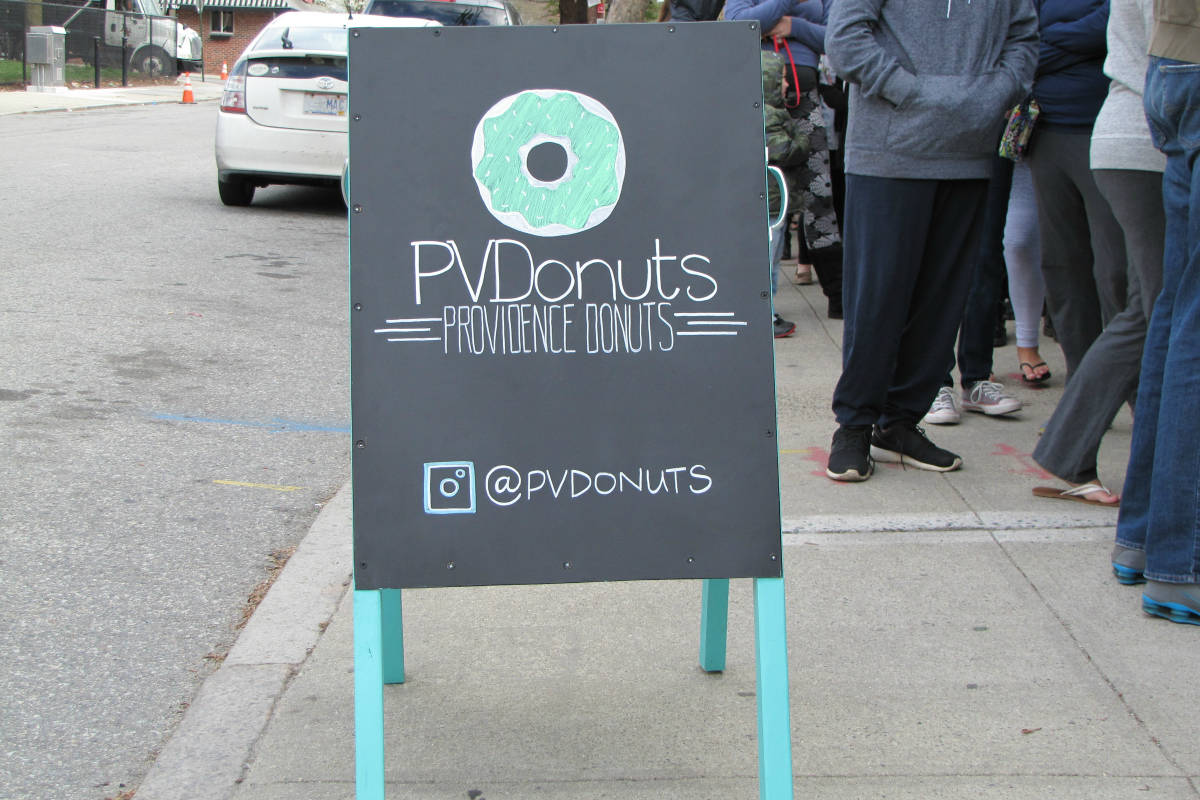 Kettelle brainstorms new creation ideas with her team. The most outlandish thus far has been the Friendsgiving donut, a take on Thanksgiving with mashed potatoes, stuffing, and fried chicken atop a cranberry glaze, that satisfied Kettelle's appetite for a savory donut.
All told, the donut is essentially a delicious canvas for Kettelle's artistic expression. "It's always new and exciting to work with, and to create something new," she says. "It was important for me to find a donut base for the flavors I like to experiment with."
Photos by Sudheer Apte