NEST Arts Factory in Bridgeport, Connecticut, is a community of fine artists working together with an open-door artist policy.
Four years ago, artist Jane Davila looked through southern Connecticut for studio space. Lots of different spaces were available, from old warehouses to polished workrooms, but Davila eventually landed at NEST Arts Factory in Bridgeport. Today, Davila is still a resident artist at NEST, recently taking on a larger role as its managing director.
In a region with all sorts of studio spaces for rent and residence, NEST offers something unique: a community of fine artists working together. "We have a process of selecting artists to join the community," says Davila. "We're looking for fine artists. We don't have as much space as we'd like to have, so we've made the decision to limit the residence here to fine artists as opposed to fine artists and creative businesses."
NEST works to foster a very open community—literally. Though no one is forced to socialize, artists at Nest often leave their doors open, go to each other's art openings, and go on runs to the art supplies store together. "NEST is definitely more of a community than most other art spaces," Davila says, referencing the potential for drama when artistic types gather. "There's a lot of interaction here between artists."
"We have someone here who's really good at framing, who'll leave his door open for people who need some framing done," she adds. "If someone needs help with social media, they'll come and knock on my door and ask, 'So. . .what's the deal with this Instagram thing?'"
NEST has a wait list for artist space. Musicians, jewelers, painters, lighting designers, and cartoonists are just a few different kinds of artists with studios at NEST. Take readers may recognize a few of the artists currently residing at NEST.
Like many arts development projects in post-industrial New England, NEST was born through chance, opportunity, and a little bit of bravery. John Carnright was working for Vic Mulaire's sock manufacturing company as a graphic designer in 1996 when, according to Davila, he asked Mulaire if he had any corners where Carnright could hang out with an easel. The answer was yes, and after Mulaire sold the sock company and kept the lease for the building, Mulaire decided to convert the old factory into studio spaces for artists.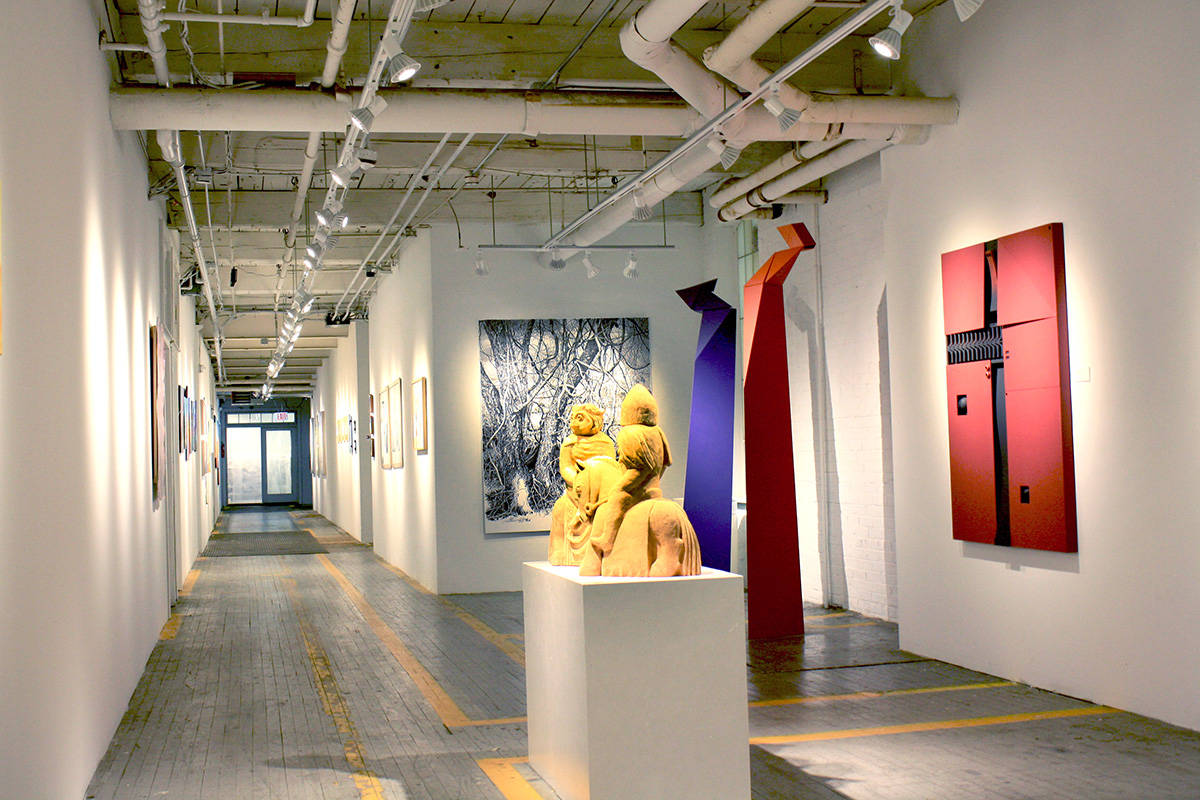 Now in its 25th year, and with Mulaire as its executive director, Nest Arts Factory continues to hold space for fine artists in a rapidly developing region. That development, of course, can have a downside, making Bridgeport unaffordable for artists like those at NEST. "We're all so enthusiastic about the city. It's got so many treasures," says Davila. "There's just such a magical blend in this city, and we want people to appreciate it, but we also want to maintain our ability to stay here."
Photos courtesy of NEST Arts Factory