After a year of careful curation and programming, Abigail Ogilvy has South End's newest artists ready for the market.
There are plenty of places throughout New England where art junkies and collectors can access work from important and popular artists, alive and dead. Abigail Ogilvy offers patrons of her Boston gallery and art collectors a different experience; the opportunity to show, see and purchase art by our region's emerging artists. She's our direct line to these soon-to-be-famous artists and provides space for developing artists first individual or group show – those crucial moments of initial exposure in an ever-changing art market.
After graduating from Dartmouth with a degree in art history, Abigail began her career in the art world working for two galleries in Florence, Italy where she learned the art and science of representing living artists. After spending some time working in other adjacent industries and startups, Abigail decided it was time to start her own thing – a contemporary art gallery that focused on emerging and mid-career artists.
Abigail started by doing at least two to three studio visits a week, building mutually beneficial relationships with local artists. Now, after just one year of operation, Abigail's dedication is paying off, "In just one year, three artists made it into the museum of fine arts summer auction," said Abigail, "our artists [have been] picked up by other galleries and have been featured in other shows around the city…another one of my artists received the Fay Chandler Award."
In addition to showing and representing emerging artists, Abigail seeks to make the downtown Boston arts scene more accessible to all kinds of people. She accomplishes this through her programming at the gallery, hosting over 40 events in the last year ranging from artists talks to flower arranging classes. According to Abigail, it's all a part of her strategy to diversify and enliven the Boston arts scene, "having events that aren't necessarily just about the art – a combination of some sort of programming and the art, it get's people in the door."
In addition to broadening her audience of arts patrons and makers, Abigail also strategically works to lend gravity and importance to her emerging artists in the wildly competitive, nebulous art market. When curating group shows, Abigail mixes in lesser-known artists' work with the work of more popular artists as a way to prioritize and legitimate the work of her emerging and mid-career folks. This selective and strategic arrangement asks audiences to contextualize the work of the undiscovered with that of the well-respected, "…it's strategic in that I want people to think very highly of our gallery and our artists because they truly deserve that recognition."
Over the next year, Abigail plans to bring her work outside the walls of her gallery and into other parts of Boston's South End. She wants to bring her signature programming and novel artists' work to new spaces all over the city like the Millennium Tower. It is in these new spaces where Abigail will engage new audiences and continue her invaluable work – ensuring the success of our next generation of artists.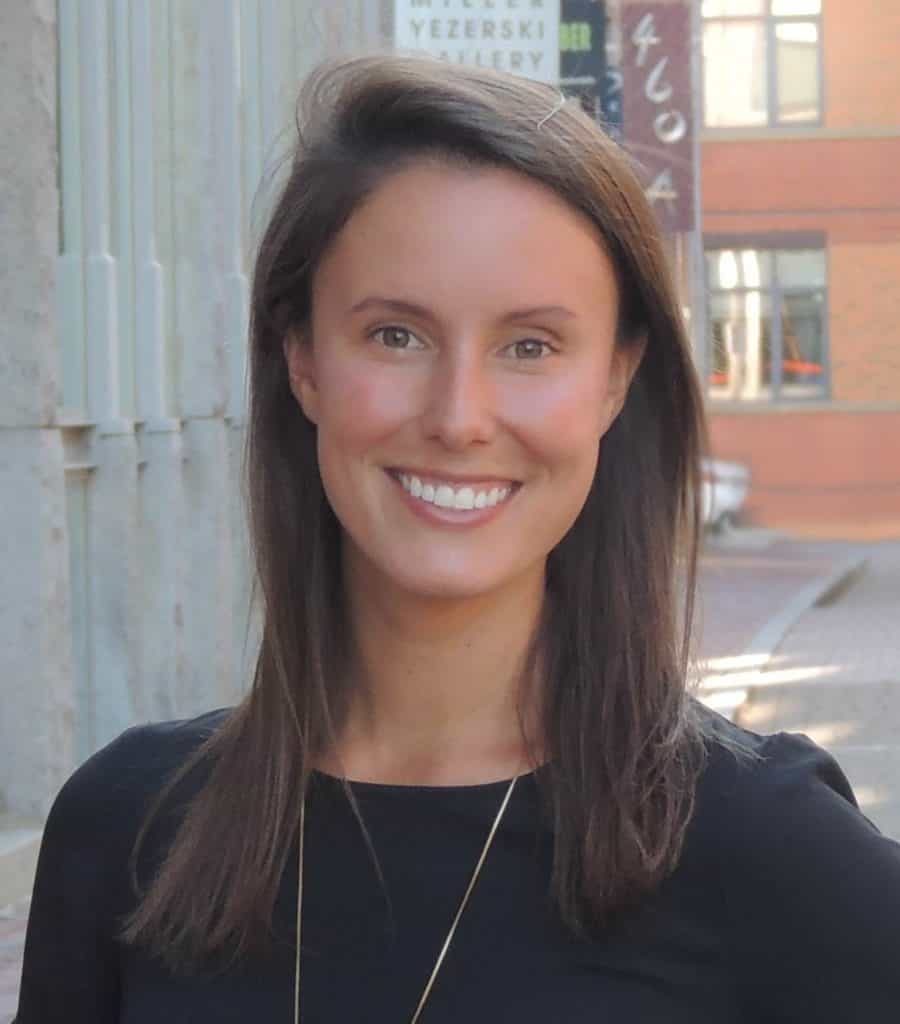 Abigail Ogilvy is the curator and owner at ABIGAIL OGILVY GALLERY in Boston Massachusetts. Be sure to keep up with her rigorous line up of events and numerous exhibitions via Facebook, Twitter and Instagram.
All images courtesy Abigail Ogilvy