Massachusetts photographer Roberta Delilo takes a closer look at body parts as art. First hands, now hair—all with her iPhone.

"I'm very sentimental. That's obvious enough all over my photos," says photographer Roberta Delilo. Earlier this fall, El Taller Gallery & Cafe in Lawrence, Massachusetts featured her show, Livro de Palmas, a study of hands. Shots included hands washing a newborn baby, hands smoking an effusive joint, and hands holding flowers. Isolated in her small frames, the mundane body parts become vulnerable: "whatever you are thinking, the hands are the act of that."
The show is over, but Delilo's aesthetic lingers: "I probably will keep doing the hands thing." Currently, she's focused on another body part: hair. Instead of photos, she will use video to examine hair and identity. "It serves for so many identities like racial identity, gender identity," she says. "We've been fascinated by it for as long as humans have been around."
Delilo is a street photographer of sorts, so she doesn't plan shoots. Sometimes, if something interesting is happening in the room, she'll draw it out in order to "work with it more." Her models are friends and people around her in Lawrence. This familiarity adds to their ease, and a congenial softness comes through in her photographs. When there's nudity, it looks celebratory; when there's food, it looks like it's about to be shared.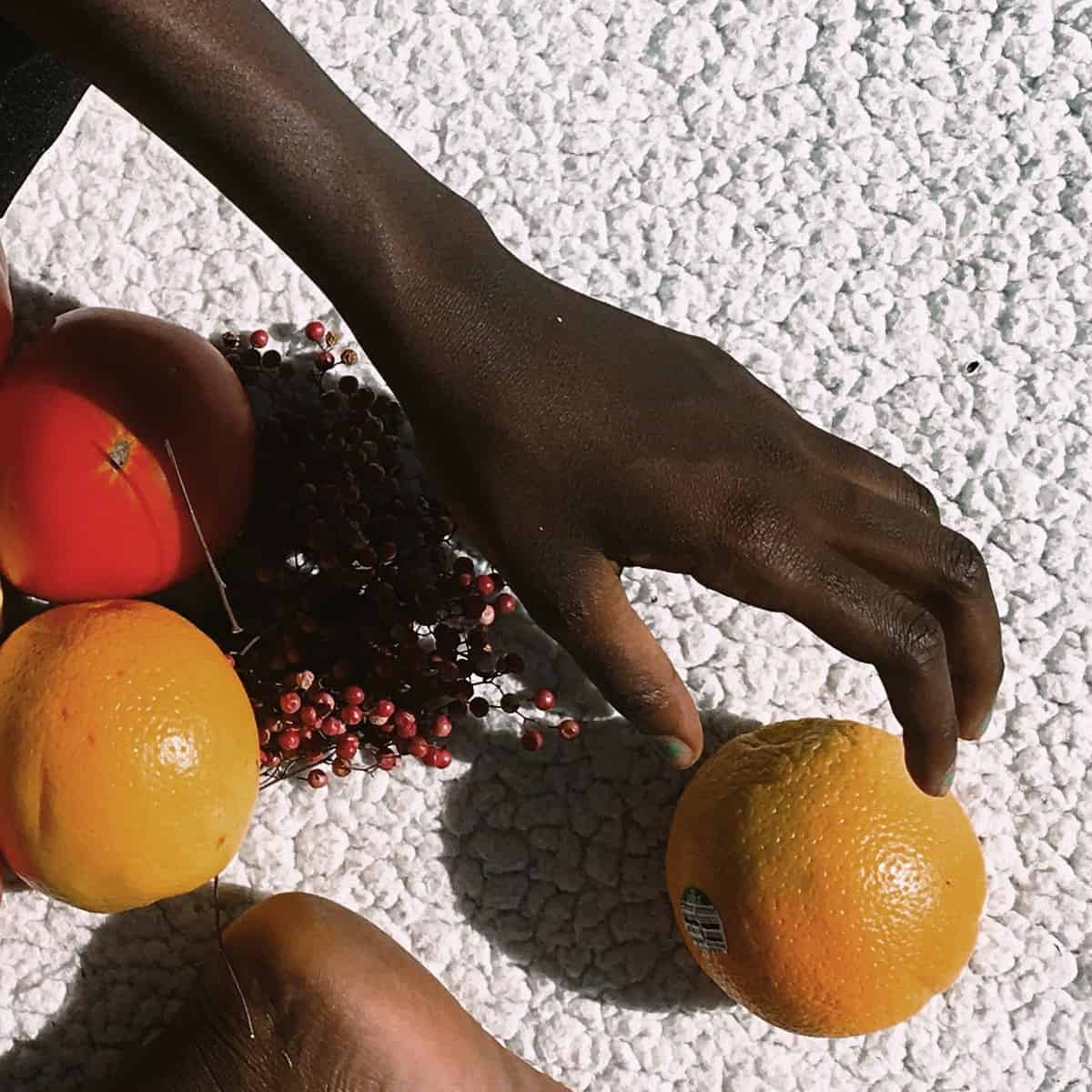 She has a DSLR camera, but Delilo currently shoots all of her work with her iPhone. She also uses a phone app to manipulate her images, distorting some, and making others look like 35 millimeter film. The phone is key because it's unassuming. "I definitely put effort into people feeling comfortable," she says. "I never take that for granted." The iPhone, so ubiquitous at present, fits naturally into social situations. As Delilo puts it, "phones are more discreet because you never know, is this just snapchat or is this photography?"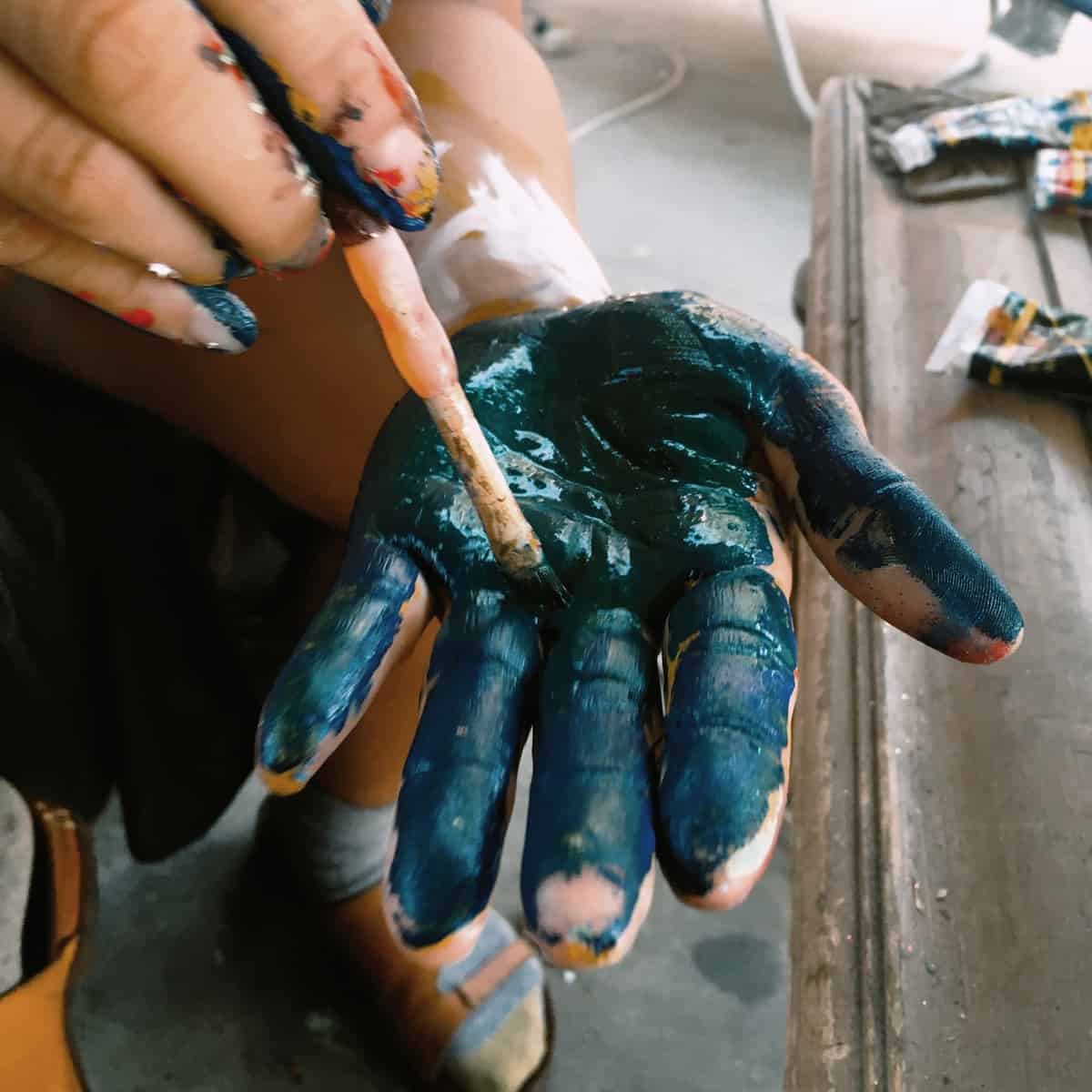 Photography is reciprocal for Delilo. She considers everyone she has photographed "collaborators." When an image is finished, she says, "it's my way of giving back to them, thank you for sharing this moment with me, and here's it back to you." The community of artists in Lawrence that she describes sound like minded. "They're up to do it, be part of it. People just have that mentality of trying to help each other out."
Roberta Delilo–photographer
Lawrence, Massachusetts
Website
Instagram
All images courtesy of Roberta Delilo