For Massachusetts artist Susan Gaylord making art starts not with paint or other media. It starts with words.
No matter which way you look at it, Susan Gaylord's journey started with words. Her early and lasting relationship with books gave her companionship and a tool for learning about and connecting with the world around her. While she went on to major in English literature in college, her practices in art post graduation took her beyond the meaning of words to their form through calligraphy, book making, and writing.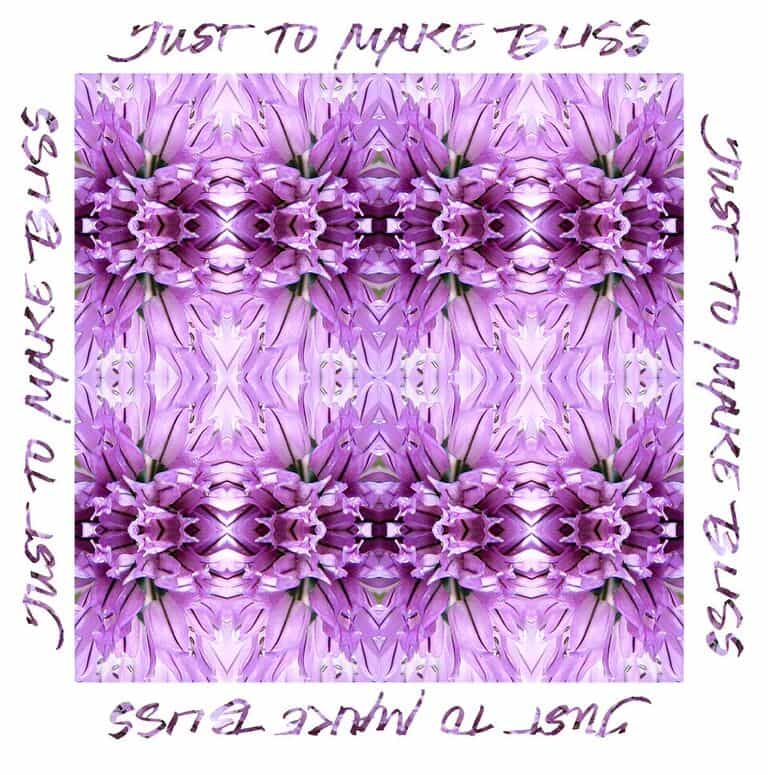 A New Jersey native, Gaylord first lived in New England when she transferred to Boston University for her last two years of college. "I fell in love with its scale and its palpable sense of history as well as its color coded subways, wildflowers growing in the trolley tracks, and clam chowder with cream," she says of her immediate love for Boston's urban offerings. Gaylord has remained here in Massachusetts ever since.
"I love living in the part of the country where Dickinson, Thoreau, Emerson, and Whittier among many others lived and worked," Gaylord says. She identifies with these literary greats and "their sense that the glory of nature can be found equally in something as small as a flower and as large as a mountain or as vast as the sea," all of which are easily found in the varietal landscapes of New England. "I have spent more than half my life in the Merrimack Valley, first in the Lowell area where I began my life in the arts and immersed myself in the writing of Jack Kerouac, and then in Newburyport, where the river meets the sea, for the past 32."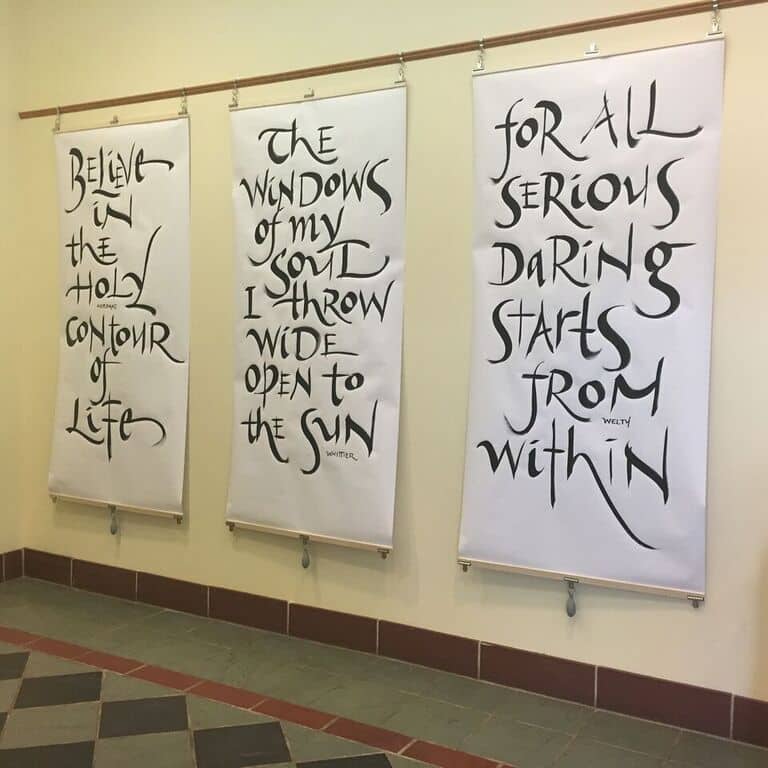 After 10 years of a calligraphy career, commercial work began to bore Gaylord. Through exploration of different mediums, surfaces, and fabrics, she discovered the book form that led her to her next arts adventure. Gaylord became a bookmaking teacher, preaching the art to 30,000 students and teachers over the years. "I came to see that what teachers needed were ways to work within the curriculum. Most of the books I taught in schools were designed to make learning facts and concepts and doing research fun," Gaylord says.
The culmination of Gaylord's work is visible in what she calls Spirit Books, where "words" exist at the abstract intersection of the history of books as testaments of faith and belief and nature. These wordless books were inspired by a massive pruning on Gaylord's property. "We cut grape and blackberry vines, wild roses, honeysuckle, and old lilacs, and made a giant mound on our driveway," she says. "As we handled the pieces to remove them, I felt such an attraction to them that I brought some into my studio." Four years later came the Spirit Books—delicate, sculptural, but maintaining a mechanical "bookness." The Spirit Books use their natural elements to tell the story. Each unique page speaks for itself, without words. "I like to think they can be read as meditation," Gaylord says.
"My compulsion to do my work and to share it comes from some inner drive. I have to create the things I do and I am not content with just making them; I have to share them too," says Gaylord, "but I don't really have a plan about what I want to communicate or what kind of impact I want my work to have. I'm not sure why, but I think it may have something to do with the fact that I have always tried to let the work shape itself and lead me rather than the other way around."