Violinist Charles Dimmick shares his favorite spots in The White Mountains to relax and get away from the hustle and bustle.
Charles Dimmick spends a lot of time on the road. He is the concertmaster of the Portland (Maine) Symphony Orchestra, the Rhode Island Philharmonic Orchestra, Boston's Odyssey Opera, and the Boston Modern Orchestra Project, as well as a founding member of the Monadnock Music String Quartet and a player at the New Hampshire Music Festival in the summer. When we profiled him earlier in this issue, we asked him for a few of his favorite New Hampshire haunts when he's not playing his 1785 Antonio Gagliano violin.
When my wife, Rachel Brauge—who plays piccolo in the same orchestras as I do—and I are staying in Plymouth, New Hampshire, for the New Hampshire Music Festival, we often travel to the White Mountains. Here are some of our favorite destinations in New Hampshire: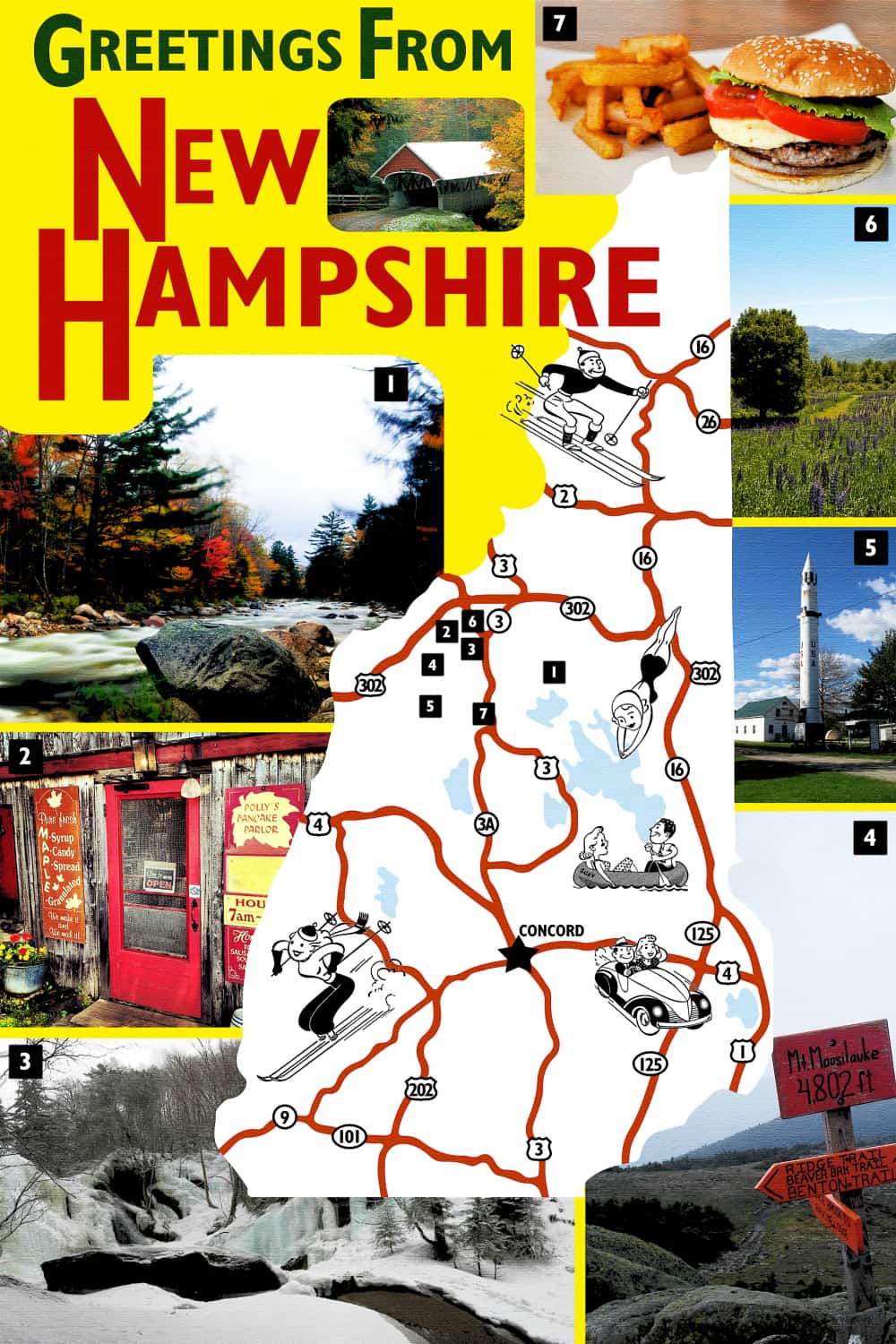 Sugar Hill ➊ has spectacular mountain views and interesting wildlife. As an added bonus, Polly's Pancake Parlor ➋ is a short car ride away.
We'll often follow breakfast with a short hike to the beautiful Bridal Veil Falls on the Coppermine Trail in Franconia ➌, or, if my wife can talk me into it, a trip to the Garnet Hill outlet. [Editor's note: This mail-order company specializing in fine natural-fiber merchandise was founded in Franconia in 1976.]
Mount Moosilauke in Benton ➍ is another favorite hiking destination, in part because it is a bit less frequented and also because there is a rather unexpected piece of scenery in the neighboring town of Warren: a decommissioned NASA Redstone rocket ➎ that stands proudly in the town center.
When we want to fit in a hike between morning and evening rehearsals, we'll often head to the Welch/Dickey Mountain Trail in Thornton ➏. The hike is strenuous but not terribly long and has sensational views. After the hike, we frequently head back to Plymouth for a burger at the Common Man ➐ and ice cream at their charming ice cream stand, Frosty Scoops.
This article originally appeared in the print issue of Take magazine available here.
Charles Dimmick–violinist
Website
Illustration by SLOAN TOMLINSON