Hand-sew for yourself the "universally flattering" bra with a little help from Norma Loehr of Orange Lingerie.
"I wanted what I wanted." This is the reason Norma Loehr gave me for learning to sew her own clothes at the age of 8, and it's also the reason I learned to reverse-engineer vintage bow ties at the age of 33. But even as I moved on to more complex patterns, bras seemed like something made by nature, or by science — like a flower, or a suspension bridge.
A bra is the last thing you'd think to make for yourself. Norma Loehr, founder of Orange Lingerie, wants to change that.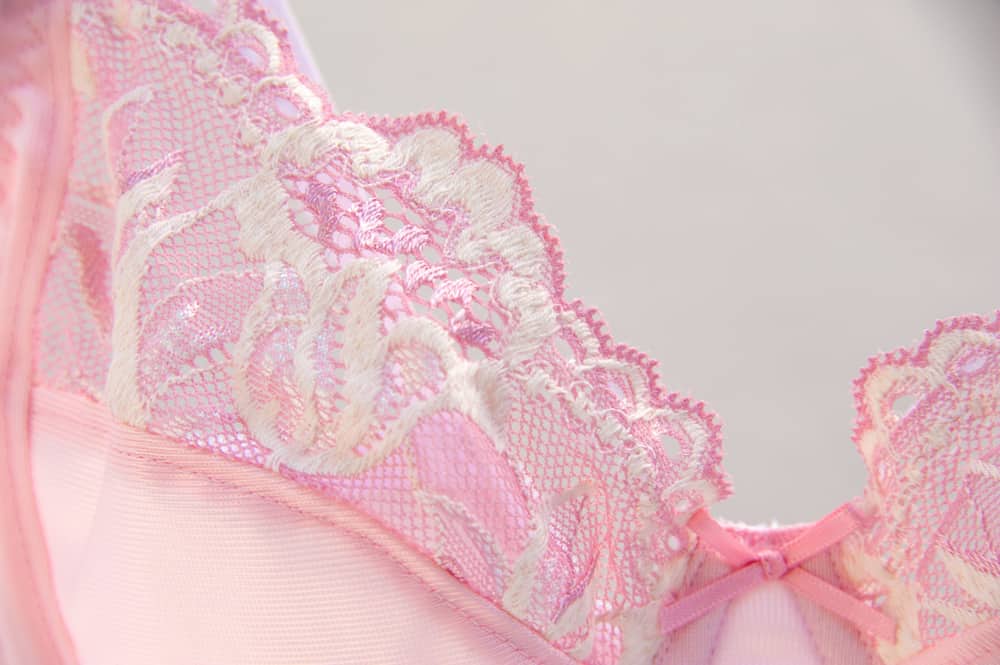 "To me, [a bra] is the most logical garment to sew," she says. "It's so crucial. They're the foundation of everything else."
Loehr sewed her first bra in 2009, the same year she moved to Boston from New York. After quitting a high-stress job in finance, she studied with an expert bra maker in Canada. Her first clients were two friends from the gym whom she fitted, making bras to meet their particular support needs and asymmetries. She found studio space in Somerville, Massachusetts, "near the Taza Chocolate factory. I am near many other artists in the area, which is great. We get ideas from each other and encourage each other to be adventurous and do more work."
Loehr has recently stopped taking on new clients in order to shift her focus toward teaching. "I'm really focused on the sewing community, getting them sewing their own undergarments."
To that end, she's written a book with the word "demystifying" in the title and published a handsome, versatile bra pattern named after Marlborough Street in Boston's Back Bay.
She's planning to name all her patterns for Boston streets. "I really try to align the street with the underlying intention for the pattern. Isn't Marlborough a pretty street that many of us use every day?"
In late April, she'll be giving a small, hands-on bra-sewing workshop at Grey's Fabric & Notions, a hub of creative activity in Boston's South End. "I want them to feel good about sewing their own lingerie and tell other sewists, 'Hey, you can do this.'"
It's her first sewing workshop ever, but she's confident: "I've taught investment concepts!"
It's easy for the home sewist to get stuck on sourcing exotic notions ("bits and bobs" like clasps, elastics, and underwire casing) and on the notion that home-sewn garments "need to fit within an inch of their lives," as Loehr puts it, "not understanding that the body sort of changes a little bit every day."
In fact, she believes that a bra can be a more forgiving personal sewing project than others. "If it's a bra, you're still going to wear it," she says. "And you're going to say, when I make the next one, I'll do this" — a wider strap, a prettier elastic, silk underwire casing, luxurious detail after luxurious detail, until you've got something perfect that you didn't even know you could want.
Photos courtesy of Norma Loehr