Cable Car Cinema with its couch-style seating and eclectic movies has been an integral part of Providence for forty years.
The "theater with the couches," as Cable Car Cinema is affectionately referred to, has been a fixture in the community art scene in Providence for 40 years. Its future didn't look quite as bright in 2008, however, when the venue came close to shutting its doors for good.
Enter Daniel Kamil and his wife, Emily Steffian, who decided they would buy the single-room arthouse theater and turn its fortunes around. "Cable Car is a community icon, and many believe it's important for the cultural life of the city. Losing it, we thought, would be a real shame," Kamil says, "We thought we could save it and also continue the rich tradition of programming that had already been there." The couple had owned another theater in Westerly, Rhode Island, which they sold in 2006.
Cable Car continues to showcase independent movies, even if that definition has evolved over the years. Cable Car has also survived the industry's switch to digital projection, a move that sank many other small movie houses.
Community is central to Cable Car's mission. Through the Providence Center for Media Culture, a non-profit associated with the theatre, Cable Car educates the community using film. School outreach and community discussions are all par for the course. Cable Car hosted screenings of the popular I Am Not Your Negro documentary at area schools, and regularly hosts panel events on critical issues of the day. A recent Civics and Politics film series, for example, discussed freedom of information in addition to other relevant topics. "These are particular programs that we do host to align with our mission of being an integral part of the community," Kamil says. "It's not about ticket sales."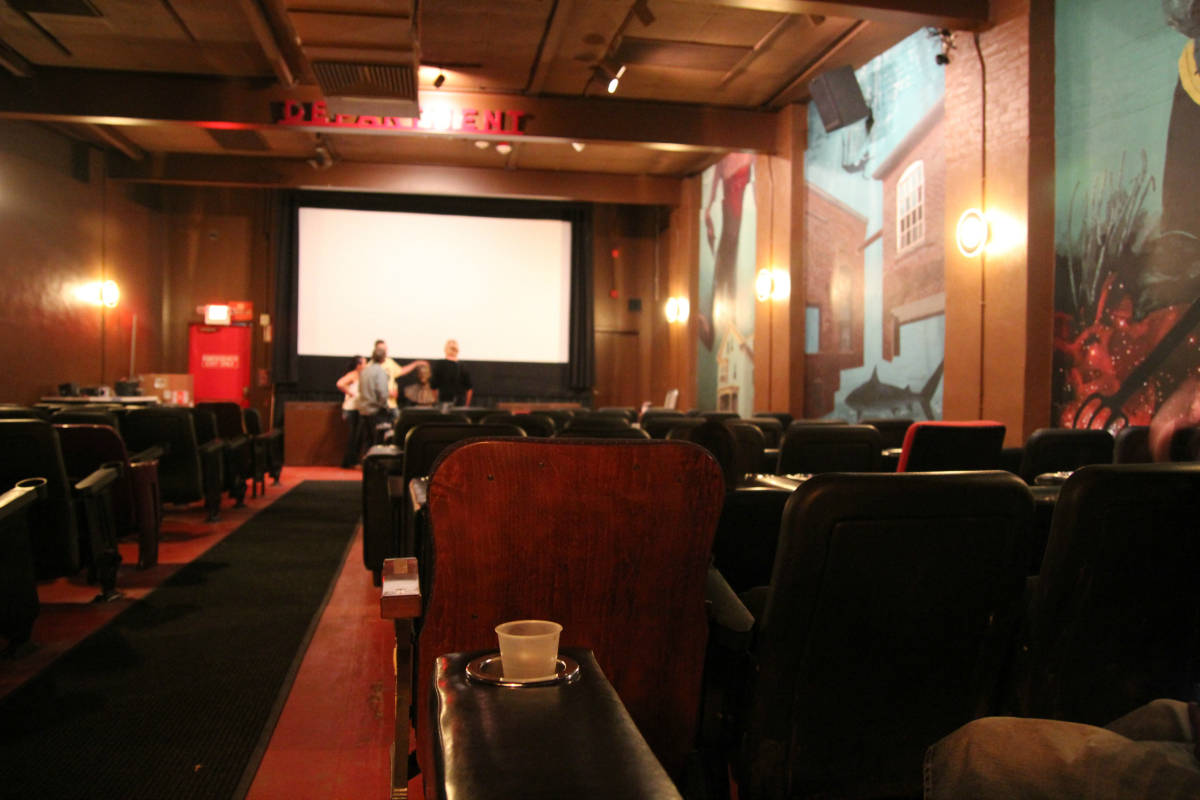 Cable Car was recognized for its role in valuing the role of art in the community as part of the Sundance Institute's Art House project. Cable Car's couch seating and small cafe, where moviegoers can even get a glass of wine, are added quirky draws, but Kamil knows he has to move beyond the single room screenings to be viable in the long run. "There aren't many single screen art house independent theaters doing what they do anymore because the economics of it are incredibly difficult," he says. "We are trying to figure out how to broaden our offerings."
Kamil is delighted by Providence's response to Cable Car and its offerings. The opening weekend of I Am Not Your Negro received such an enthusiastic response from patrons that the venue ranked sixth best in the country, competing against larger theaters. "That we were able to rank that highly speaks to the intellectual curiosity of the community," Kamil says, "there's an intellectual engagement here in Providence that recognizes what we do."
Daniel Kamil–owner Cable Car Cinema
Providence, Rhode Island
Website
Facebook
Twitter
Instagram
Photos courtesy Cable Car Cinema