Bears, caterpillars and all manner of characters populate Eric Carle's world, but, did you know his art goes beyond books?
A number of years ago, I decided to take a two-year "sabbatical" from making picture books. During this time away, I created abstract art out of my painted tissue papers. I also used other materials such as silk fabric, plate glass, aluminum foil, and plastic sheathing. When I started making books again, instead of a white background, the animals in my story were set in front of bright colorful swatches of painted tissue papers as background. This was a change from my previous way of working. My time away making abstract art had influenced my book art. I still make abstract art for fun and creative enjoyment. I call it my "art art." — Eric Carle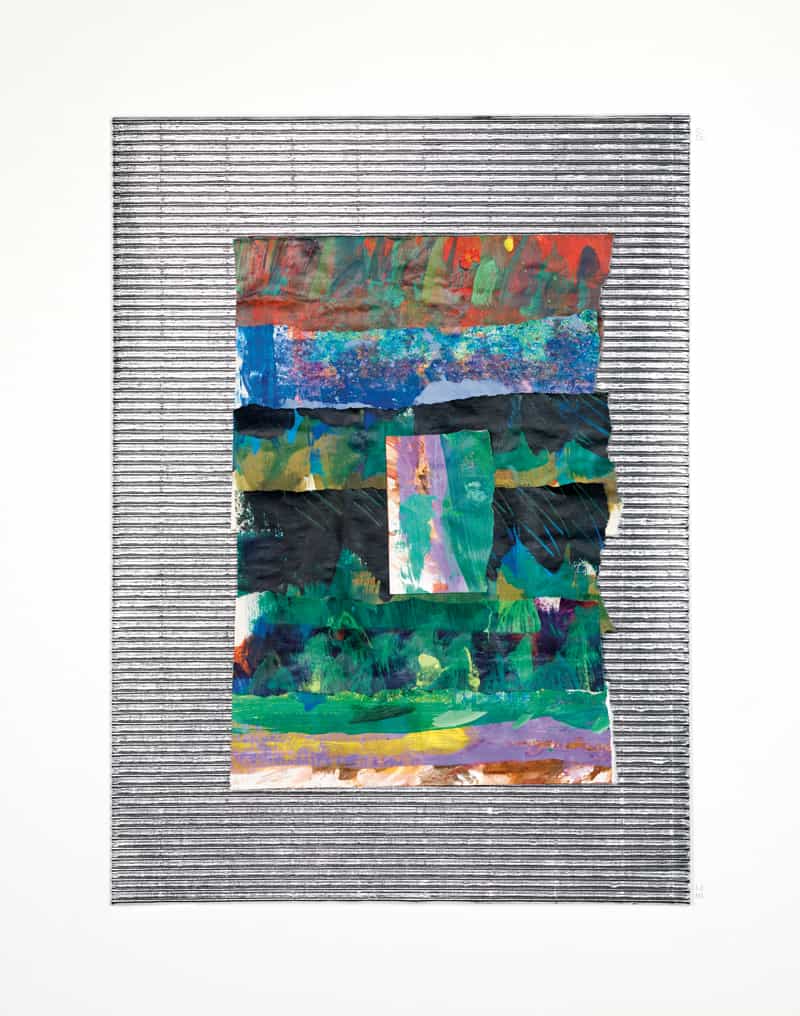 1997, acrylic paint on tissue paper, on foiled corrugated board
---
Eric Carle has illustrated more than 70 books, most of which he also wrote and which have sold more than 132 million copies around the world. His 1969 children's classic The Very Hungry Caterpillar has been translated into 62 languages and sold over 41 million copies. He is a longtime resident of Northampton, Massachusetts, and founder of the Eric Carle Museum of Picture Book Art in Amherst, Massachusetts.