The Greenwich Odeum wants to make East Greenwich, Rhode Island, the place to hear live music for the whole state.
East Greenwich is a scenic coastal Rhode Island town with a lively restaurant scene and plenty of waterfront bars, but it's not the most obvious destination for live music. At least it wasn't until the newly rejuvenated Greenwich Odeum began regularly hosting live music acts. The venue aims to host an estimated 70 events this year even as it undergoes a major facelift.
The Odeum first opened its doors in 1926 as a vaudeville theater. Like many such venues, it transitioned from vaudeville into a movie house, which is remained for 60 years until it was finally crushed by the home video market. Now it's back.
This year it's been selected as one of two host venues for the Rhode Island Music Hall of Fame induction concerts. Rock bands, including Throwing Muses and Neutral Nation, will perform later this month at The Met in Pawtucket, while jazz and R&B performers will play the Odeum.
This year's honorees include drummer Artie Cabral, who has been performing since the 1950s. He was resident drummer at the famed Celebrity Club, the first racially integrated nightclub in New England. He still performs regularly. Fellow inductees Dan Moretti, Billy Osborne, and Frank Potenza will share the stage on April 23rd.
"We're trying to expand out breadth with more than just rock concerts," says Odeum board president Dan Speca. Comedy is increasingly popular—comedian Jim Breuer is appearing in May, and twice now the Odeum's hosted the original cast of cult TV series Mystery Science Theater 3000.
As a seated venue, the Odeum tends to draw a local 35+ crowd, according to Speca. But when Partridge Family star David Cassidy performed his penultimate concert at the Odeum last month, fans came from as far away as Mississippi.
Speca joined the Odeum board in 2014 and became its president last year. He likens the venue's renovation process to a startup: taking small steps and constantly analyzing financial risk.
The Odeum currently has one full-time employee, who handles everything from production management to box office duties, as well as a handful of part-time staff and active board participation. "I was in there last night changing light bulbs," Speca laughs.
With capital grants from philanthropic foundations and the state arts council, the interior was revitalized last year—"a total gut job," according to Speca—for the first time in half a century.
This summer, newly installed sprinklers will allow the Odeum to increase capacity and serve alcohol. They'll close for a few weeks and reopen in time for the Rhode Island International Film Festival in August. With its 25-foot long screen, the Odeum has been restored to its cinematic heyday.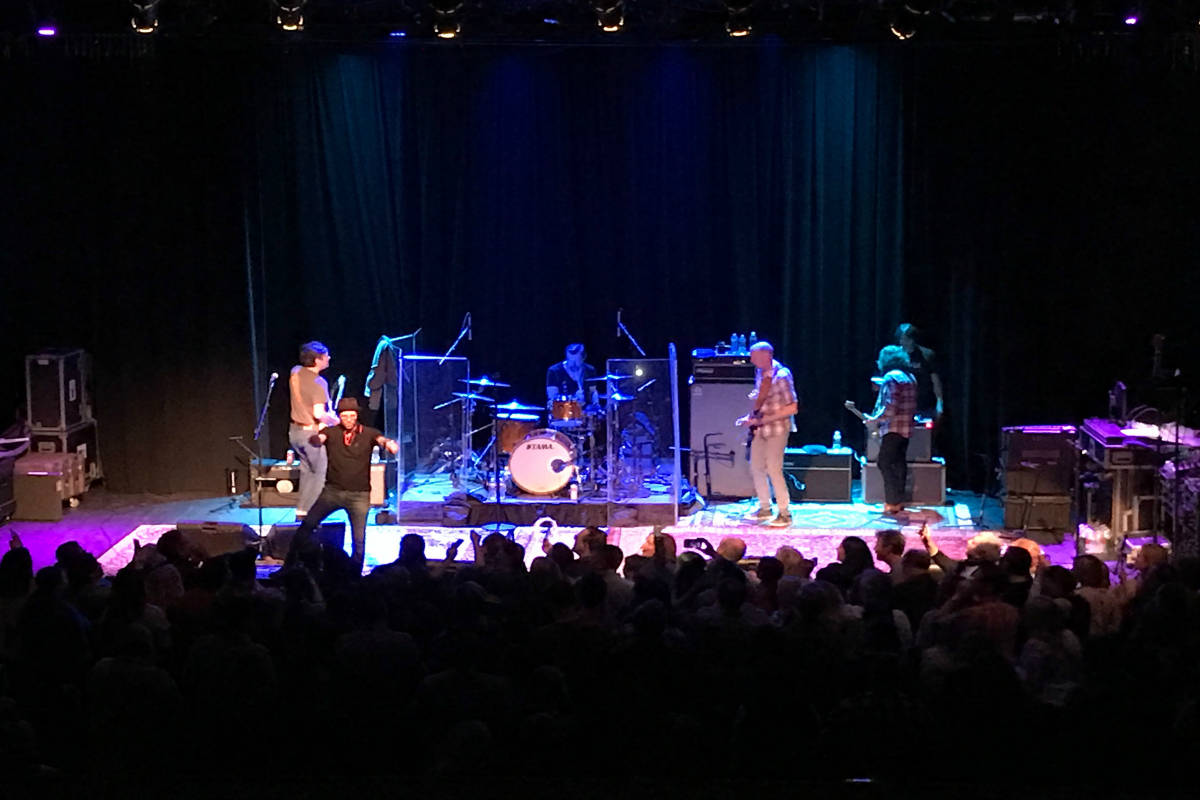 "Summer is a good time to close," Speca says. "Acts aren't touring as much, and people are at the beach." Next summer they're hoping to install a lift, which will lead event attendees to a new 98-seat balcony.
What's next for the Odeum? Upcoming headliners include Todd Rundgren (that show is sold out) and "musician's musician" Graham Parker, plus '60s girl group stars Mary Wilson (of the Supremes) and Darlene Love (of the Crystals). Let the good times roll.
Dan Speca, president of the board
Greenwich Odeum
East Greenwich, Rhode Island
Website
Facebook
Twitter