Connecticut entrepreneur Heather Devin puts her own spin on children's clothing with her business Gone 2 Quonnie. 
In the summer of 2015, Heather Devin got the idea to start a lifestyle blog offering DIY tips on everything from cooking and cocktails to sewing and child rearing. At the time, she was working full time at Reed Exhibitions and raising two young daughters with her husband, Josh, a native of Connecticut.
"I was already renovating a house, cooking, sewing," she recalls. "I thought I'd share my experiences with other people. How hard can it be?"
Devin moved from Pennsylvania to Massachusetts when she was eight years old and fell in love with New England — its charm and history, and its beaches. Wanting a blog to represent her "happy place," Heather came up with her own take on "gone to the beach," calling the blog "GONE 2 QUONNIE" after Quonochontaug, a beach community in Charlestown, Rhode Island, where her in-laws live and which she visits regularly with her husband and daughters.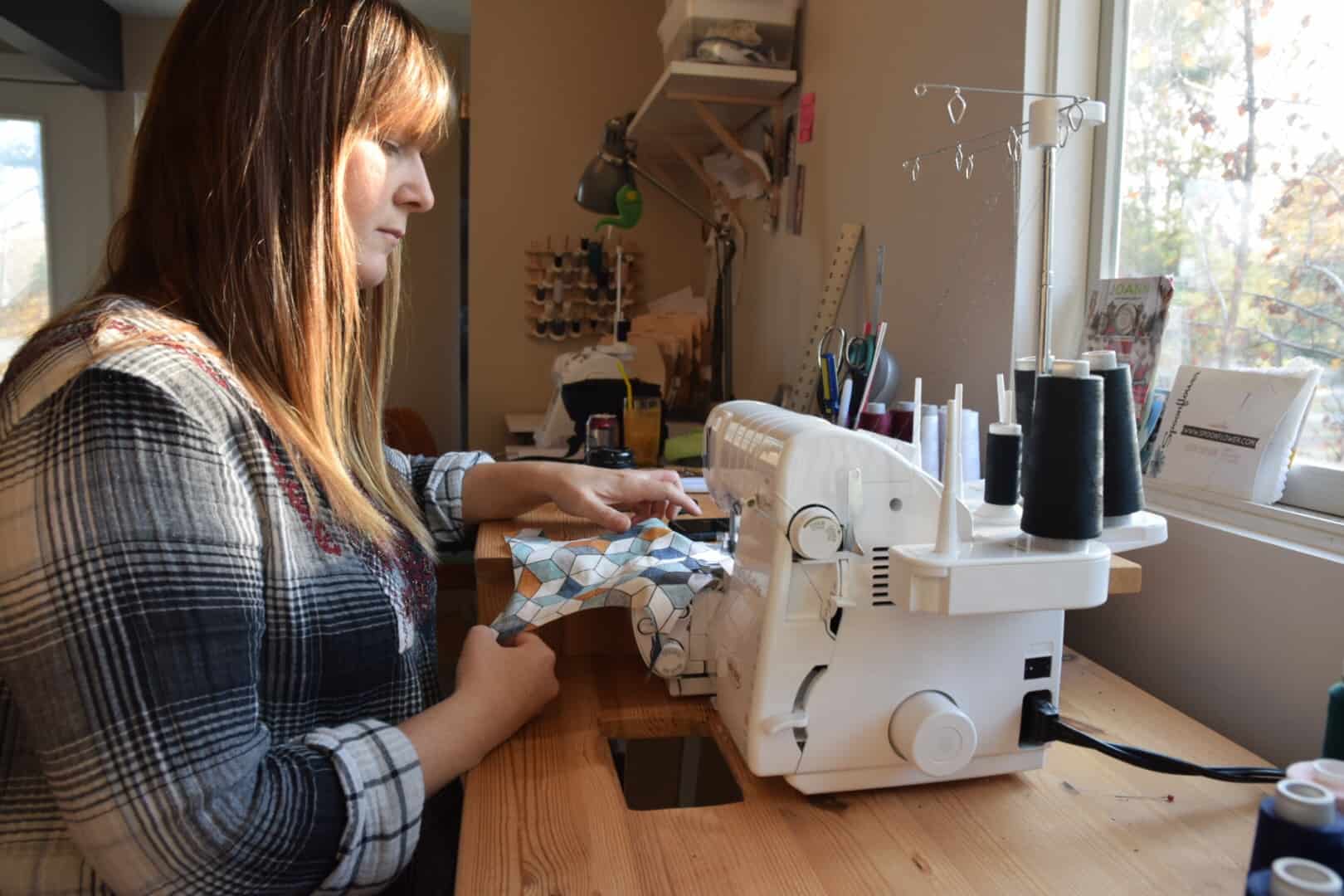 "What I didn't realize was all the additional work above and beyond the task, like the photography, writing, and posting to create the content," Devin says. "I couldn't keep up with it all."
In April 2016, Devin found herself with a decision to make after her group at Reed Exhibitions was dissolved. She could go back to work, or stay at home with her two young daughters. Choosing the latter, she figured she'd finally have time to devote to the blog. Around that time, Devin's niece, Olivia Duval created Simply Cheeky Bikinis, a swimsuit company where Heather's sister, Dawn Duval was making the swimsuits. That inspired Devin to overhaul GONE 2 QUONNIE from a blog to a business.
Opting to stay true to the company's name, Devin started with making beach bags with topographical maps of the Charlestown coastline. In mid-July 2016, she posted flyers around Quonochontaug and was soon taking orders from locals and vacationers, even doing custom orders for a wedding party. "My thought was that perhaps the people of the community would be interested in something nicer than the logo'd t-shirts and accessories they sell in the summer," Heather says.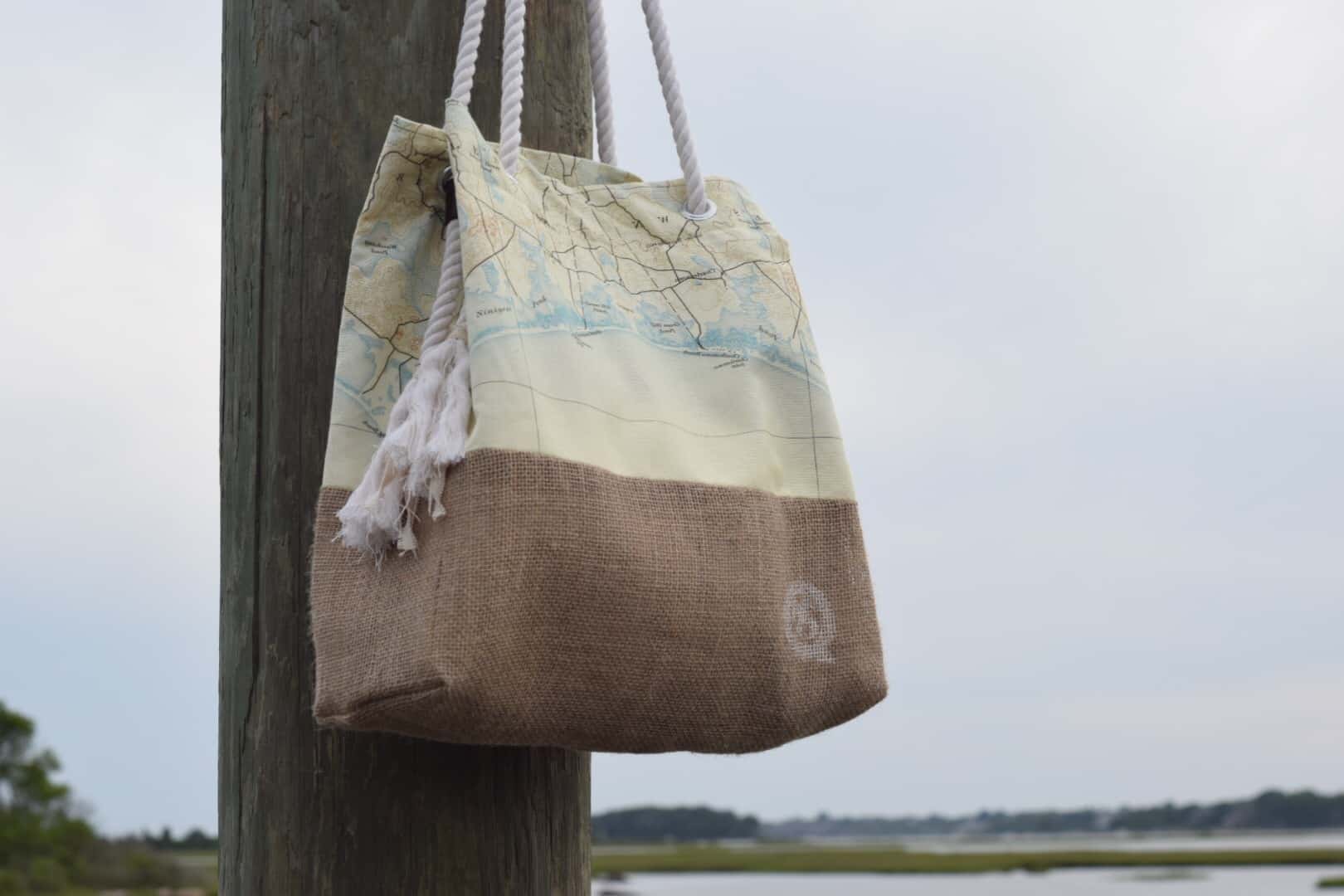 At the same time, Heather noticed the lack of swimwear options for her own daughters. She was fed up with the one size fits all approach, which left most little girls wearing suits with baggy bottoms or that are too short. Excited by idea of making swimwear, Heather bought some swimsuit material and made one suit for her five-year-old daughter and never looked back. "I have two adorable girls so making stuff that fits and looks cute on them is so much fun," Heather says.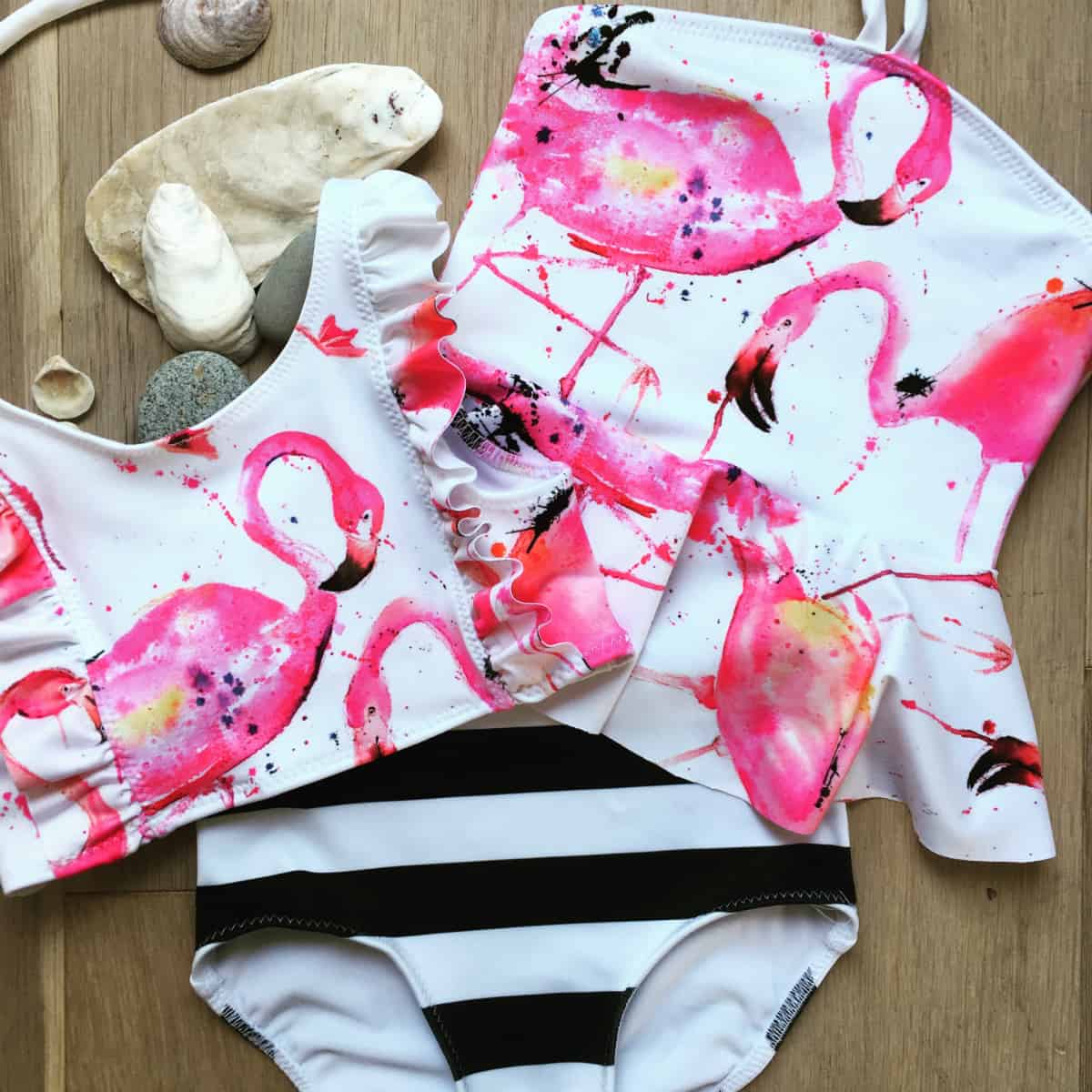 With positive feedback from friends and family, Heather has continued to expand her offerings with new products that include children's cover-ups, dresses, and baby gear. She's also started to make clothing with more masculine prints for boys. This season's collection consists of casual mix-and-match pieces made from super soft knits with fun features like pockets, hoodies or cuffs that offer the pop of color or the feminine detail that little girls might like.
Heather Devin–founder, GONE 2 QUONNIE
East Norwalk, Connecticut
Website
Facebook
Instagram