Kristen van Ginhoven helps create space for women in theater through WAM Theatre in Western Massachusetts. 
WAM Theatre, the Western Massachusetts-based "theatre for everyone that benefits women and girls" has, in short order, put the region on the national theatre map for innovative programming, leadership, and philanthropy. The brain-child of Canadian-born theatre director Kristen van Ginhoven, who co-founded WAM in the Berkshires in 2010, WAM has become known for quality theatre productions, many written by, directed by, designed by, and starring women. These productions share a women's point of view.
But, they're theatre for everyone, and WAM productions, from Lauren Gunderson's Emilie: La Marquise Du Chatelet Defends Her Life Tonight  and Winter Miller's In Darfur to Kate Cayley's The Bakelite Masterpiece, receive rave reviews. WAM's Fresh Take Series of staged readings of new plays showcase promising playwrights with something to say. In 2016, Fresh Take produced a reading of Kate Hennig's The Last Wife, a modern take on Katherine Parr's marriage to Henry VIII. This past fall WAM presented a fully-staged production of the play at the Elayne P. Bernstein Theatre on the Shakespeare & Company campus in Lenox, Massachusetts.
What distinguishes WAM from other theaters and brings the theatre international attention is its philanthropic mission. A portion of the proceeds of the box-office receipts goes to a non-profit organization, chosen by the WAM team, that directly benefits women and girls. The Soldier On Women's Program, a national initiative to help women veterans returning from active duty to reclaim their lives, was the recipient of proceeds from The Last Wife. WAM was honored as the Outstanding Philanthropic Corporation by the National Philanthropy Day Committee of the Western Massachusetts Chapter of the Association of Fundraising Professionals.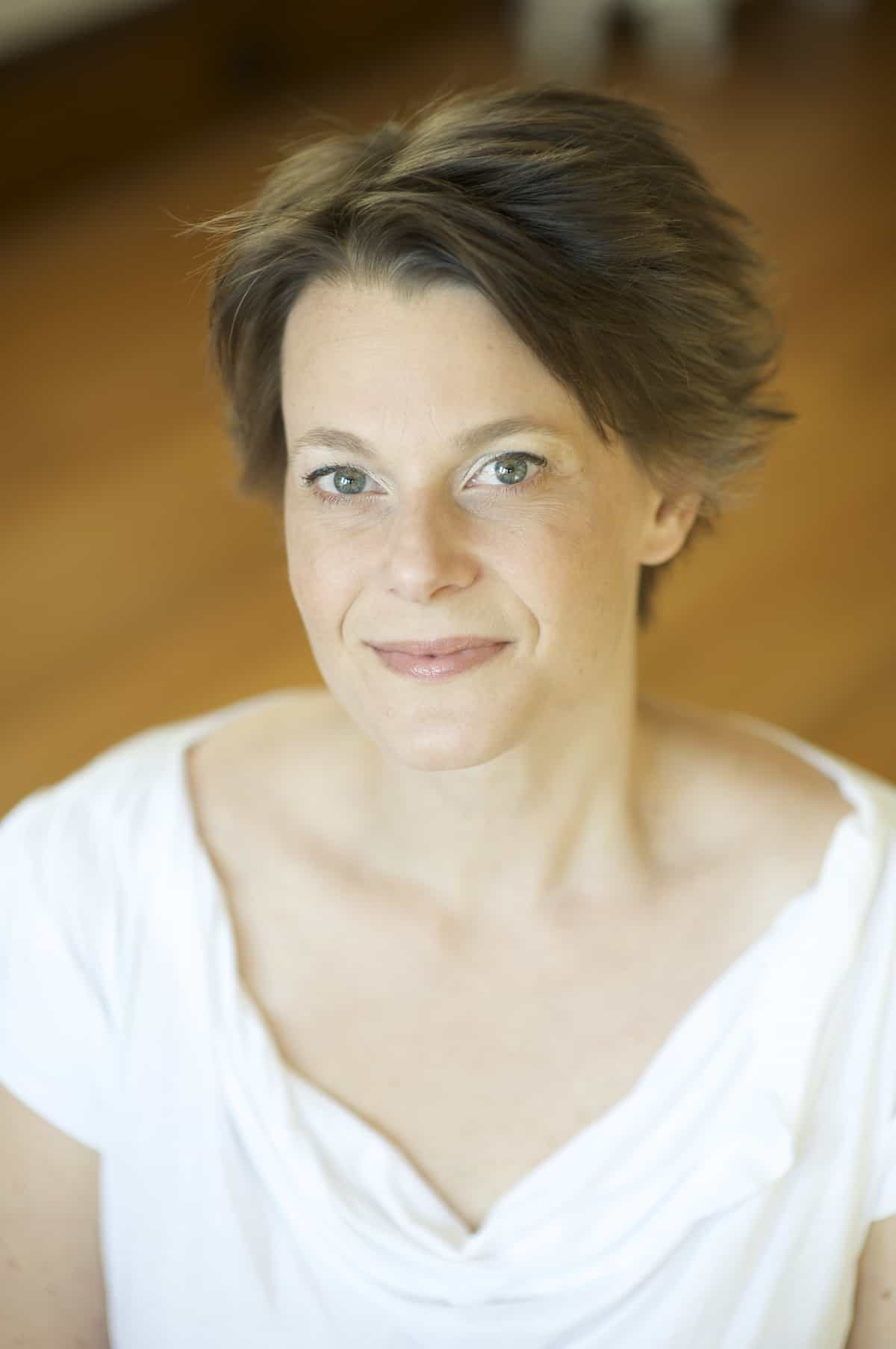 Van Ginhoven entered professional theatre with a degree in theatre performance from Dalhousie University in Halifax, NS. As an actor, she performed at Shakespeare-By-The-Sea, in Belgian productions of David Auburn's Proof, and Arthur Miller's A View From The Bridge. She has worked at the renowned Stratford Festival in Canada, The Capital Repertory Theatre in Albany, and most recently staged Lauren Gunderson's I and You as the season opener of The Chester Theatre Company. As a theatre educator, she has trained the next generation of theatre artists.
"WAM's greatest success in all ways is being a philanthropic professional theatre company. We pay everyone who works with us a equitable rate that is in line with the other companies in our area, plus we donate 25 percent of the box offices from our main stage productions to our beneficiaries," van Ginhoven says. "It's amazing. If we can do it, everyone can. We are growing slowly and conservatively. We aren't doing 'pie in the sky' projects. We are making plans, very, very detailed plans, for every single project we undertake. Next year is the first year we are really leaping with our budget."
Van Ginhoven attributes WAM's success to its programs and people. "People love that their support of WAM does two things — a double WAMmy, at least — that their ticket price or donation, not only provides jobs but also creates opportunity for women and girls, locally or globally. They love the social entrepreneurship aspect of WAM. We also live in an area that is culturally rich, with lots of engaged global citizens so our work really speaks to the people in this region."
WAM is unique as a model in the non-profit theatre industry, so networking with like business models is challenging. "Like in anything, it's about finding like-minded people and being resourceful in connecting- joining committees, boards, organizations and saying 'yes' to any opportunity in order to build your community,", says van Ginhoven.
WAM and Van Ginhhoven have been working to build better networks with women leaders in theatre and the non-profits. To that end, WAM co-hosted the first Berkshire Leadership Summit on October 28-29 on the Shakespeare and Company campus in Lenox, Massachusetts. The program was based on research that San Francisco's American Conservatory Theater commissioned from the Wellesley Centers for Women. The two-day event, which sold out, was for women in artistic or administrative leadership positions in the non-profit theatre and those who aspire to be.
"When I stood up at a microphone at American Conservatory Theater's Women's Leadership Conference in 2016 and said WAM Theatre would host a summit as a next step in the national conversation around gender parity in the theatre, never, ever did I think it would result in this sort of response," Van Ginhoven explained. "The desire for this sort of event is SO clear. In early August we informed 75 people (from around 30 different U.S. states and five Canadian provinces) that they were accepted into the Berkshire Leadership Summit. Seventy-five percent of them received some sort of financial aid, thanks to our sponsors and the donors of the GoFundMe campaign."
Kristen van Ginhoven, founder, WAM Theatre
BERKSHIRES, Massachusetts
Website
Top image: 2016: David Adkins and Corinna May in The Bakelite Masterpiece by Kate Cayley. Photo by Emma K. Rothberg-Ware.