Jason and Caitlin Elberson create Sobremesa Brine, a brine made from sauerkraut that they hope is the next kombucha. 
Move over, kombucha. Jason and Caitlin Elberson of Wild Rhythms Farm in Marshfield, Vermont have a new way for people to help their gut flora — Sobremesa fermented products. And judging from the response at farmers' markets in Vermont, the couple is on to something.
Jason and Caitlin began their careers in engineering and education. After learning about the industrial characteristics of much of the country's food system, however, they were inspired make a change. They moved to Vermont, where they established their homestead, Wild Rhythms Farm, with the goal of eating local year-round.
Of course, with a climate like Vermont's, eating local vegetables throughout the winter requires some planning. Though the Elbersons practice many forms of food preservation, including canning, freezing and dehydrating, they prefer fermentation because it requires fewer ingredients—just produce, salt, and a knife—and provides such nutritious results. In 2014, they started a fermented vegetable and drink line, Sobremesa (a Spanish word that connotes lingering after a meal with your fellow diners), with the mission to nourish the body, mind, and soul throughout the seasons. They also thought their fermented vegetables would make a welcome complement to other vendor offerings at the local farmers' markets.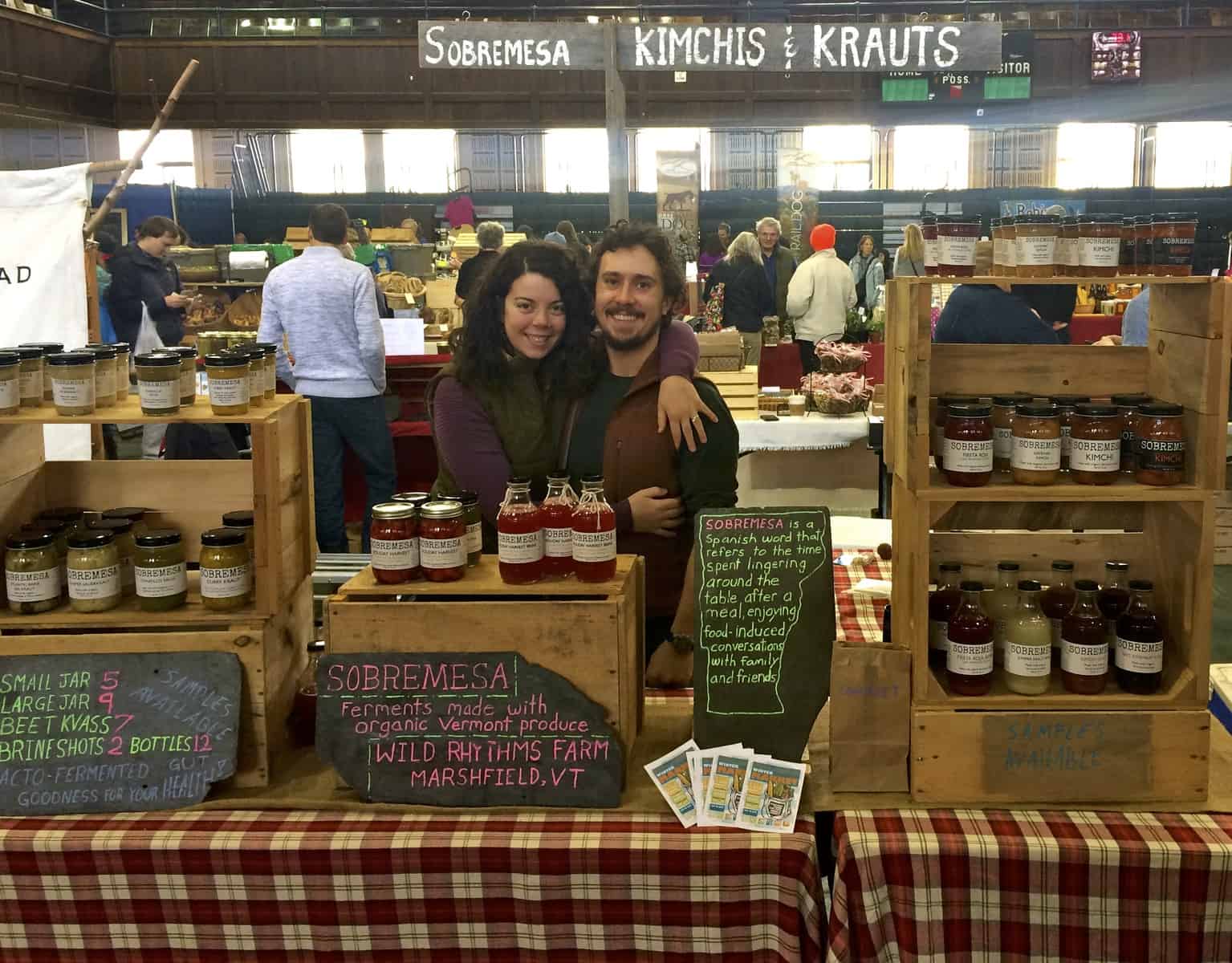 The couple had been drinking shots of the leftover brine from their sauerkraut and kimchi, and incorporating it in salad dressings because they found it tasty and refreshing. When they bottled it for sale at their farmers market stand, they were pleased with the reception it received. "Many people are familiar with kombucha," Caitlin says of another probiotic beverage whose popularity has soared. "Brine is different as it is savory rather than sweet. We often get customers raving that they have always loved drinking it and that they cannot believe we sell it so they can have a whole bottle in the refrigerator!"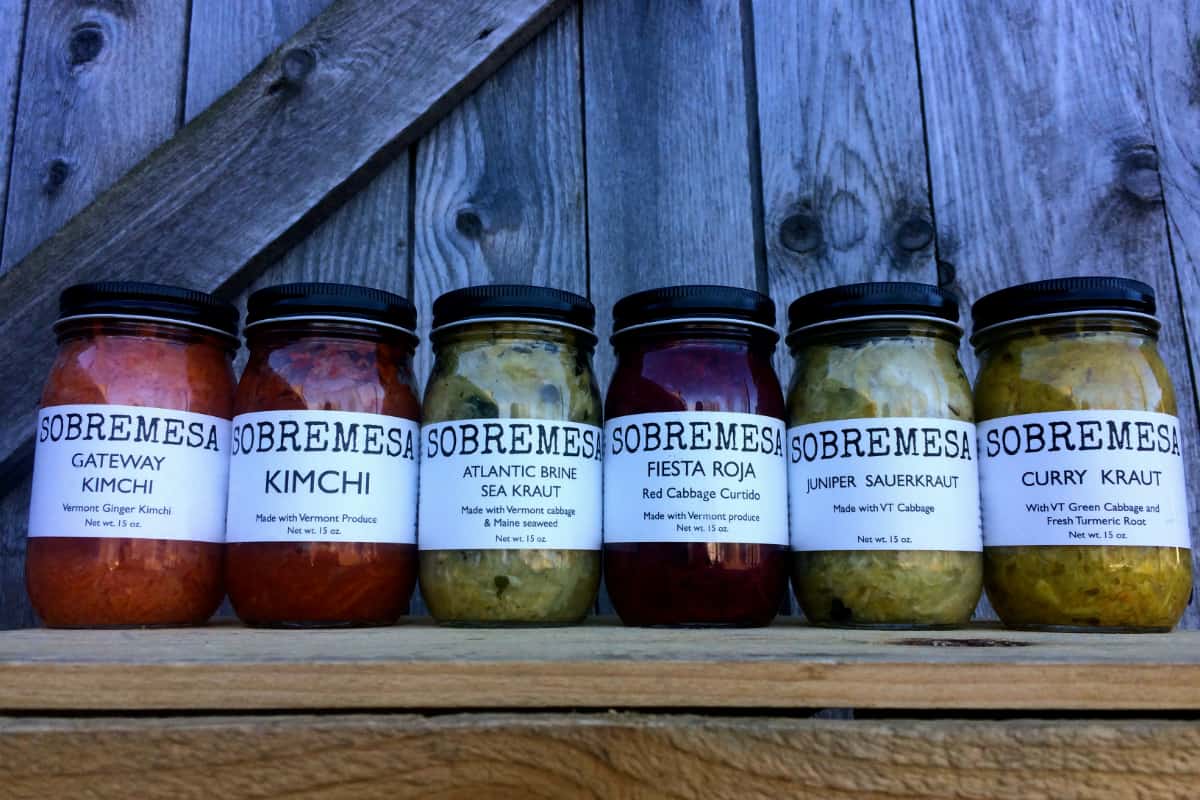 Caitlin and Jason source the vegetables for Sobremesa products from their own farm or from other certified organic farms in the state. "We strive to honor diverse food traditions while putting our own spin on flavors and highlighting the best vegetables Vermont has to offer," Caitlin says. And several of the brine flavors definitely reflect their twist on tradition, from the garlic punch of Fiesta Roja to the slow heat of the Curry & Turmeric flavor. The couple's favorite? The gingery heat of Gateway Kimchi brine. "It's so invigorating," Caitlin says.
Jason and Caitlin Elberson—Farmers and fermenters
Marshfield, Vermont
Website
Facebook
Twitter
Instagram