Debra Townsend carries on her mother's Scottish shortbread baking legacy with her Vermont company Douglas Sweets.
In late 2011, Debra Townsend needed a plan. After a divorce and a round-the-world trip with her children, she was ready to find her next adventure. On a whim, she brought some of her homemade shortbread to sell at the holiday market in Richmond, Vermont. After seeing the overwhelming popularity of her treats, she knew she had something, and Douglas Sweets was born.
"It's something I've been making all my life, and people really like it," she says of her decadent cookies. "I created a job for myself. But it's more than just a job now. There's more to it because it's so connected to my mom."
Townsend's mother, Hannah Douglas, immigrated to the United States from Scotland as a young girl. To recreate a beloved treat from her homeland, she developed the recipe that is now Douglas Sweets' traditional shortbread. But this family recipe isn't the only thing Douglas gave her daughter. "She encouraged me to take on things," Townsend says. Unusual for the era, Townsend's mother had a career. "Not one of my friends' mothers worked, but my mom loved what she did. She worked hard."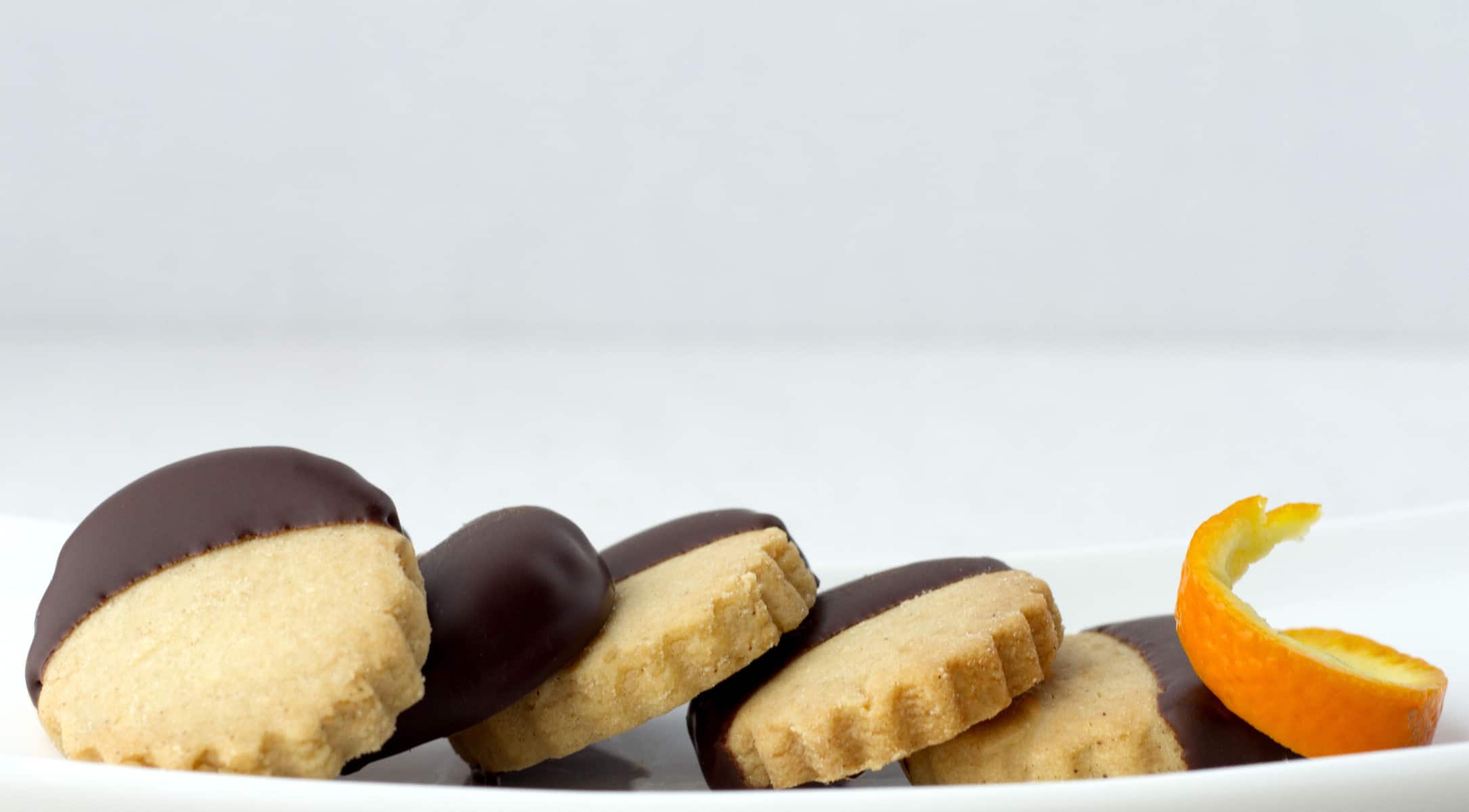 Like her mother, Townsend knows how to work hard. After running Douglas Sweets out of her condo's kitchen for a couple of years, she and her daughter— who is named after Townsend's inspirational mother—have grown the company into its current location in the Vermont Artisan Village in Shelburne. They have expanded the flavors of their shortbread, as well, including a foray into savory biscuits, and gained new markets, including Whole Foods.
Though wholesale production is their primary focus, the new space allows them to have a retail bakeshop where they offer additional products. In keeping with using ingredients from local companies in the shortbread—King Arthur Flour, Cabot, and Vermont Peanut Butter Company—they've collaborated with Waterbury-based Artisan Coffee and J'Enwey Tea Co. in Massachusetts to sell Douglas Sweets–branded beverages. Earlier in 2017, Townsend brought on baker Barbara Hunton, who creates the unbelievable pastries that tempt shoppers from the front case. Currently the team rolls, cuts, bakes, and packages all the cookies themselves—not to mention the dipping, for the chocolate-covered varieties. But with new retailers carrying the shortbread, Townsend envisions changes in production to accommodate new growth at some point.
Hannah Douglas was able to witness her daughter's business in its early days, but sadly, she passed away last year. However, her lasting influence can be seen in Douglas Sweets' success, from the black-and-white photos of a 16-year-old Douglas gracing the bakeshop's wall to the tea they sell there. "It's very much her. I don't think my mom ever drank a cup of coffee," Townsend says. "My mom… everything she did, she did well." And it appears that, along with the original recipe, that family tradition has been passed down from mother to daughter to granddaughter as well.
Debra Townsend – Co-Owner, Douglas Sweets
Shelburne, Vermont
Website
Facebook
Twitter
Instagram
Top image: Signature shortbread from Douglas Sweets. All photos courtesy of Douglas Sweets.