Burlington, Vermont, metal drum maker Tim Danyliw takes his creations into the classroom to help children learn. 
Seven years ago, Tim Danyliw made his first metal drum from a propane tank in his workshop in the heart of Burlington's South End Arts District. Since that somewhat clunky creation, he has streamlined the design into a piece of playable art. This musician-cum-metalworker initially saw his drum as a musical instrument, but his background in meditation led him to a different vision.
Instead of the staccato rat-a-tat-tat of a typical drum, these instruments produce complex, long-lasting tones, similar to those of Tibetan singing bowls used in traditional meditation. Danyliw wondered if these singing drums, as he calls them, could help children prepare their minds for learning. After working with several teachers throughout New England, he has discovered that they do indeed.
His "mindfulness with music" program, called Heart to Hand, features two drums per classroom, with students taking turns playing and focusing not only on their own drum's music but also on their classmate's playing. The drums are tuned to a pentatonic scale—usually G major—so they produce complementary tones. Danyliw recommends teachers use this two- to three-minute program at least twice a day—at the beginning of school and after recess—though some educators incorporate it into any time of transition. Like a taste of sorbet to cleanse the palate, playing the drum helps students delineate their thinking, clearing their thoughts of English, for example, and opening their minds to the math lesson to follow.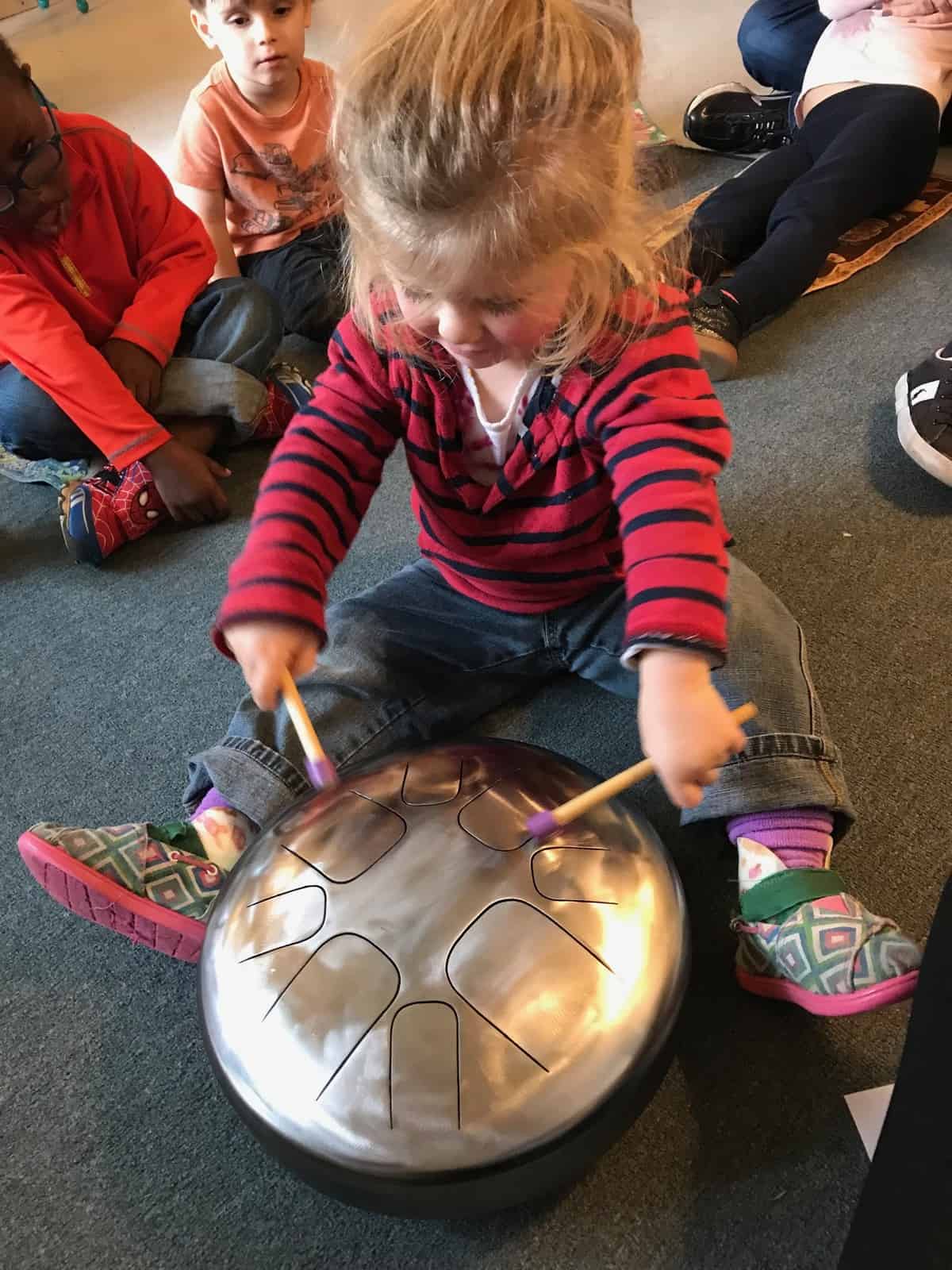 Rather than just handing over the drum to eager little hands to beat on, Danyliw demonstrates a gentle way of playing it. "I introduce it as our kindness drum. We play it kindly," he says, gently striking a mallet on the curved surface as the harmonious tones resonate. "Once you do that, they get the idea that it's not for rock and roll."
Elizabeth Weaver, an early childhood special educator in the Burlington School District, uses the drum program in her preschool class. "We have kids who are peer models, as well as kids with speech and language issues, special needs, and intense autism," she says. "The drum is a common language." It's this equalizing effect, the breaking down of barriers—whether of language or social structure—that the drum brings to classrooms. "We have kids who have a really hard time participating, but the second I start playing it, they sit and focus." She also sees the drums as a confidence builder, especially for the increasing number of English learners she teaches. "Some kids are really shy about communicating," she says. "You can do this and speak any language."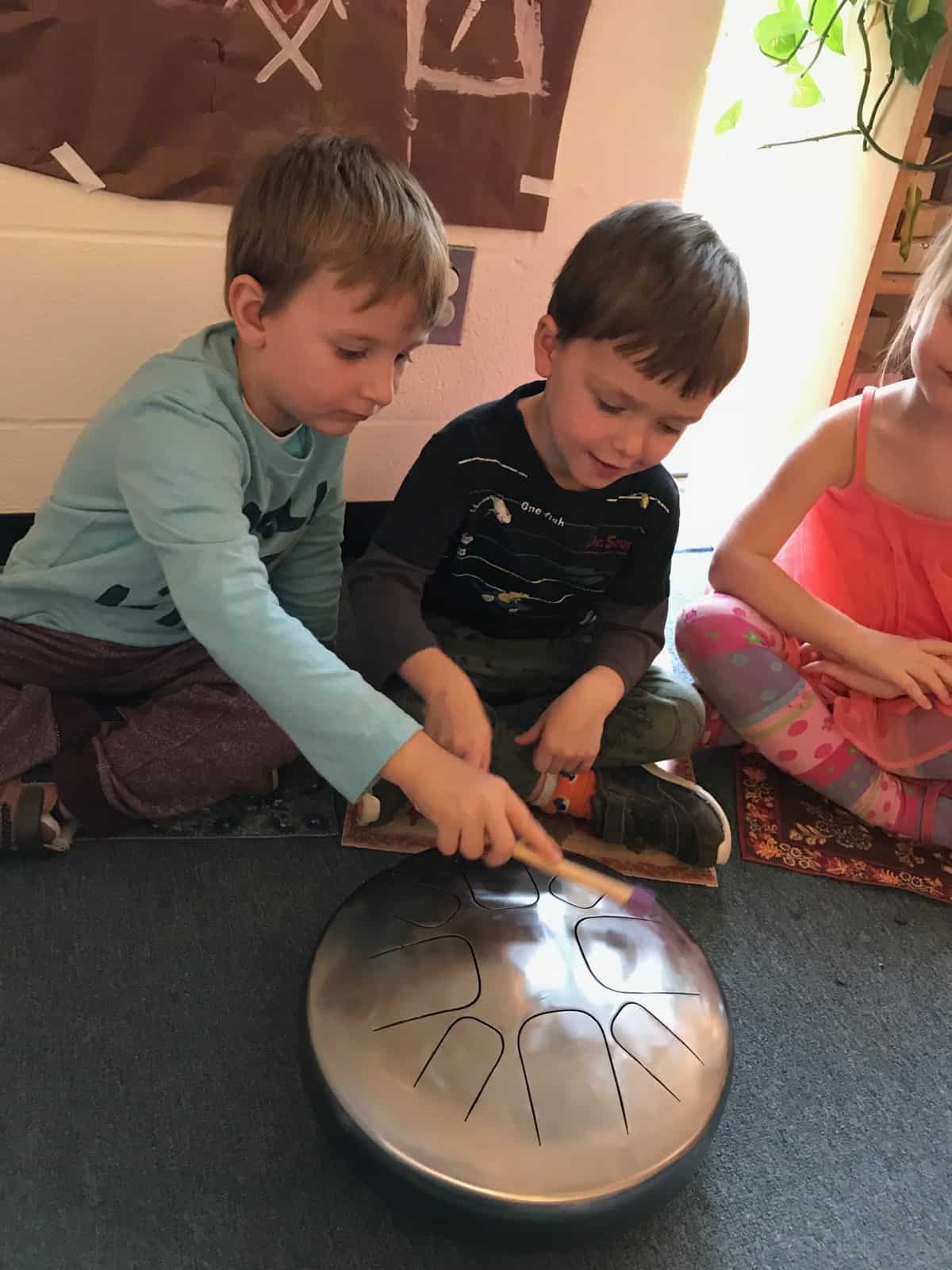 Danyliw envisions the program as a way to create community. "Kids want to do things cooperatively, which is really in our nature. We teach competition in our society, but survival of our species was all about cooperation," he says. Instead of starting each day with kids being told to stop talking and keep their eyes on their own papers, the drum-playing routine encourages community. "That's the whole basis of everything: to make a connection," he says.
Tim Danyliw—singing drum maker
Burlington, Vermont
Website
All photos courtesy of Tim Danyliw