Brian Chippendale combines a love of drumming and graphic novels to carve out a living in Providence. Rhode Island. 
Providence musician and graphic artist Brian Chippendale first fell in love with the drums when he was a toddler. No, seriously.
The Philadelphia-raised vocalist for noise rock outfit Lightning Bolt says he vividly remembers using large spoons as a kid to pummel pots and pans in his parents' kitchen. Later, he'd evolve to markers, which he'd tap against glass bottles of varying size, and play along with the radio.
Today, he is considered one of the world's most innovative drummers, and was even enlisted by Björk to handle the drums on her 2007 album Volta. He's also recognized for his cartoons and graphic novels, like Puke Force and Maggots. Doing both requires a subtle balance.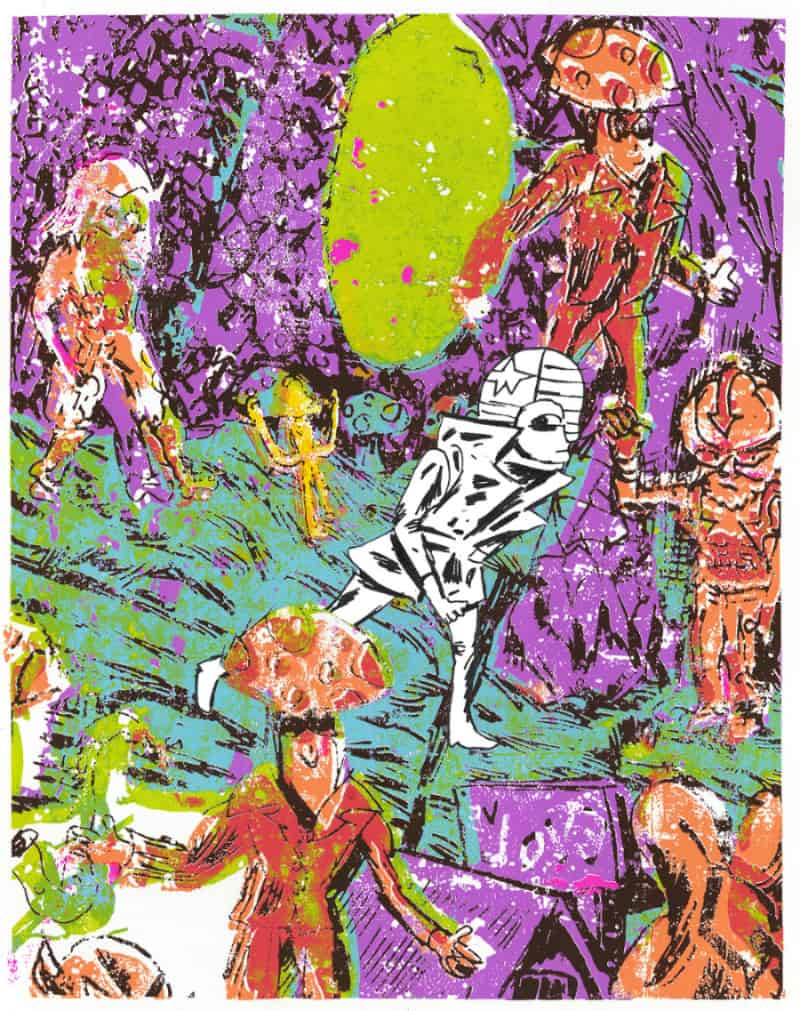 "We're a loud band," Chippendale says of Lightning Bolt, which first took shape in 1994. They've released six full-lengths, including 2015's Fantasy Empire. "I am a fairly aggressive physical drummer and I drum for about an hour each day. Then, I have the rest of my time to work on art and chase my 1-year-old around."
According to Chippendale, he's been sketching for as long as he can remember, and, if he gets lost in his work, ends up drawing for hours on end. He says he's been in New England since 1991, when he came to Providence for printmaking classes at the Rhode Island School of Design.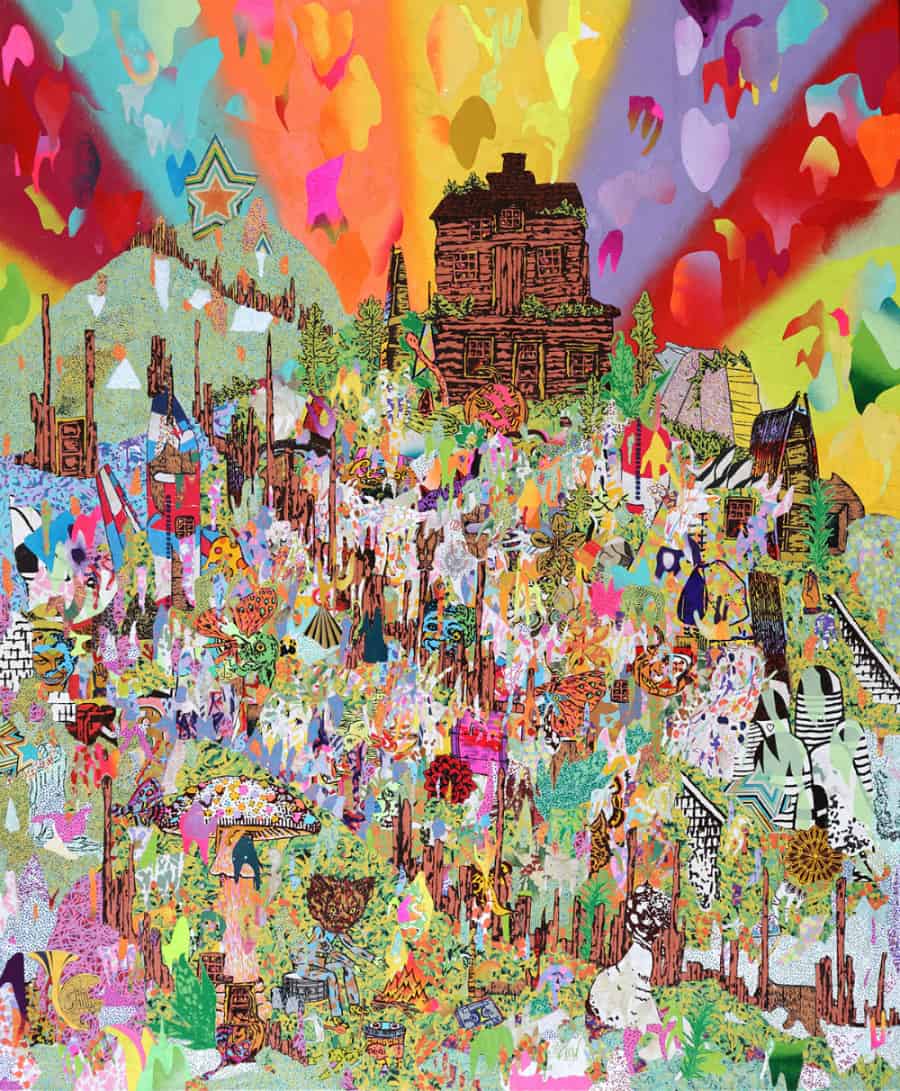 While at school, Chippendale met his wife, Korean-American artist Jungil Hong, who was studying ceramics. "We produced a pretty cute little kid," Chippendale says. "So far, he's gotten the best of us."
The self-proclaimed workaholic admits that living in Providence has helped inspire much of his work, both audio and visual. "For years, I really was shaped by this kind of mill living scene in Providence," he explains. "I barely left the studio. Providence, specifically, was really abandoned for years, so you get these huge spaces for really cheap. The forgotten industry of Providence provided Lightning Bolt with places where we could create and be loud, and an opportunity to form what we are today."
Chippendale says that many of his artist friends have, in recent decades, left Providence for the likes of New York and Los Angeles. But that's not his plan. "Those cities are so difficult to thrive in," he explains. "Ten years ago, you saw people fleeing but now, they're returning because they've got kids and they just want to mellow out."
Chippendale says that he has become enchanted by Rhode Island's beauty, including its glorious beaches, and loves the vibe of the capital city and its dwellers. "The slowness of Providence has really allowed me the chance to do stuff that doesn't make money," he jokes. "I get to decorate things and I get lost in that, and forget about not making money — until I look in my wallet."
Want to know what Chippendale is listening to when he's not playing? Check out our Take a Listen Spotify Channel to hear. While you're there, check out what's on the playlists of other musicians we've featured.
Brian Chippendale, graphic artist and drummer for Lightning Bolt
Providence, Rhode Island
Website
Bandcamp
Facebook