Cuseum founder Brendan Ciecko talks Ink For The Arts, a tattoo initiative bringing attention to the fight for arts funding.
Don't mess with the arts. That's the message behind Ink For The Arts, a new initiative from Cuseum making a bold visual statement to call attention to the attack on federal funding for major American arts and culture programs. Slogans like "The Arts are Our Anchor," "Art For Life," and "NEA & NEH Forever" adorn the set of five unique temporary tattoos, which take inspiration from sailor tattoos of the mid-20th century.
"They're iconic, and they're visually stimulating, cheeky, and unexpected for this kind of movement," says Cuseum founder and CEO Brendan Ciecko, who designed all of the tattoos. Cuseum is a museum engagement platform designed to help museums improve their digital engagement with visitors and members. Ink For The Arts is a direct response to the current administration's proposed cuts to the National Endowment for the Arts, the National Endowment for the Humanities, the Corporation for Public Broadcasting, and the Institute of Museum and Library Services. It's also a reaction to a longer trend of those in power treating the arts like something disposable.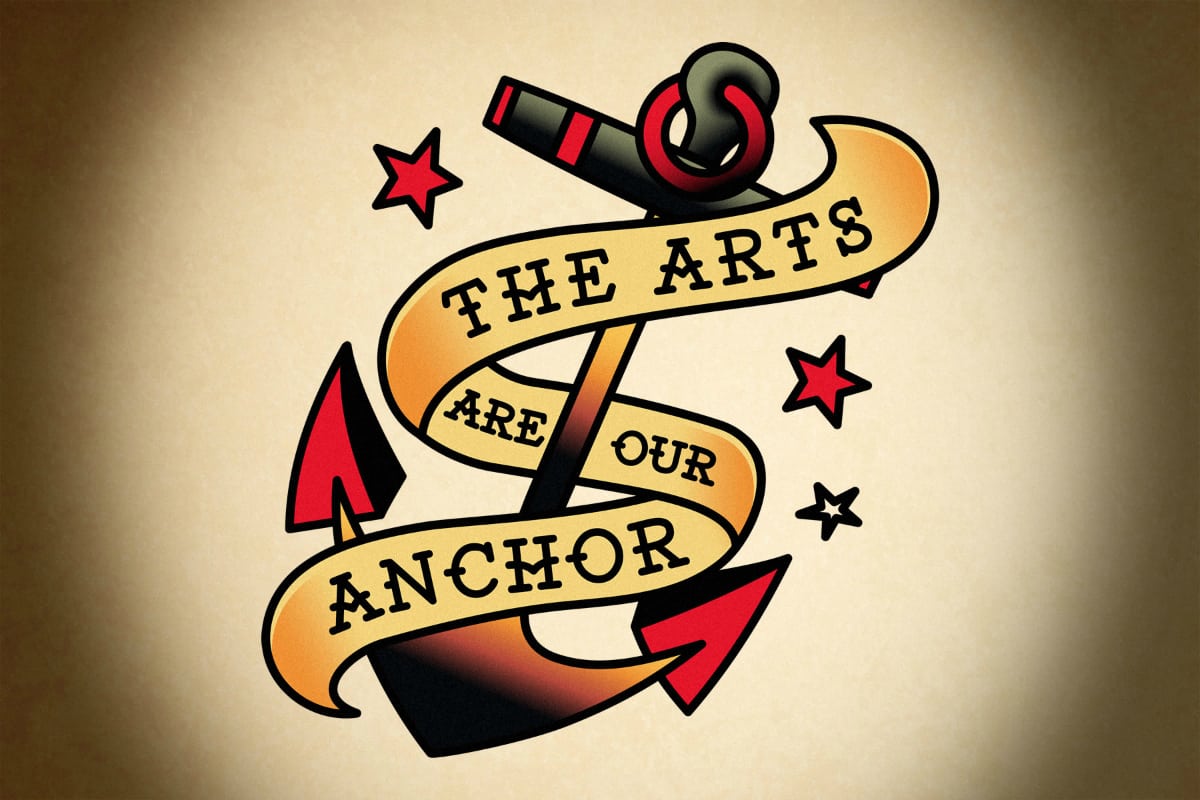 "Seeing what's happening politically, and seeing what's happened to arts funding over the years where it seems it's always under threat, we felt we needed to do something to speak up and become more active," says Ciecko. "I feel that a lot of the threats that come into play go off this old stereotype that the arts are sensitive, that artists are sensitive and fragile, and you can mess with them. So we wanted to flip that on its head." Ciecko and his team thought about an aesthetic treatment and motif that reflected something "fairly rugged, robust, and not what you would mess with or threaten."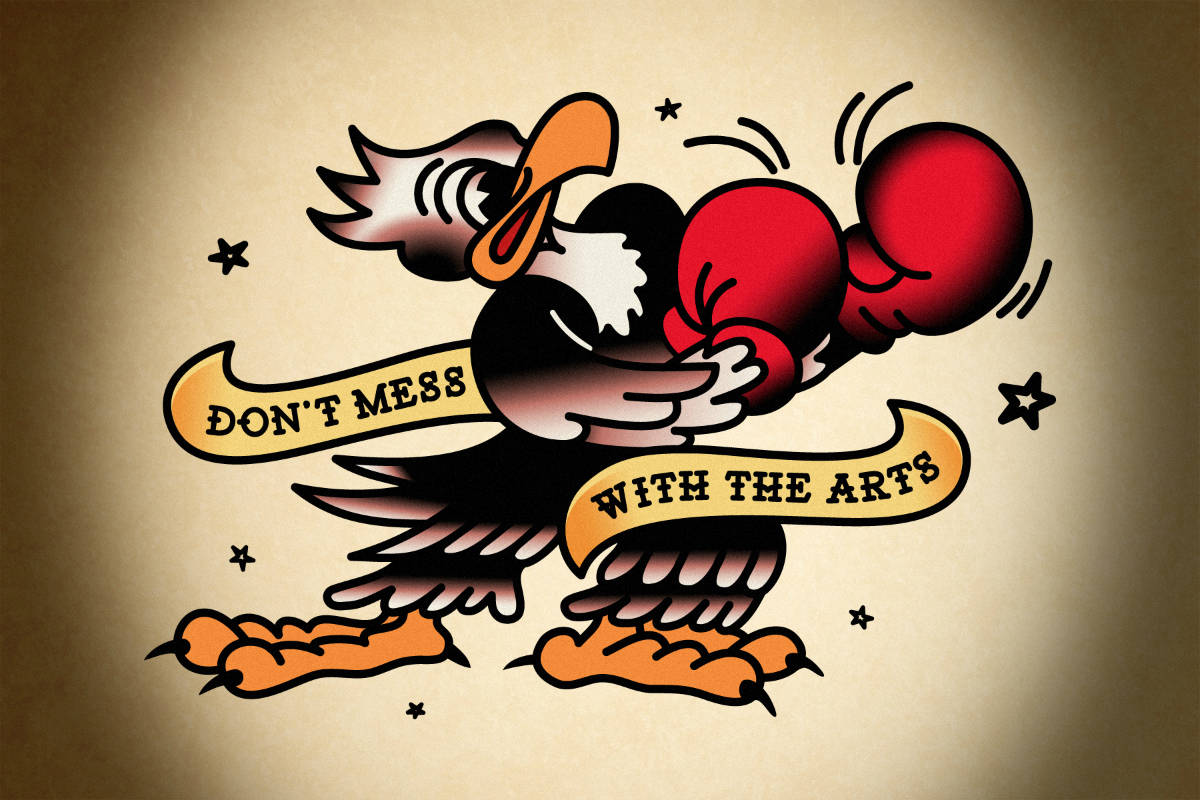 The tattoos cost $1.00 to $1.50 each, and profits from web sales will benefit Americans For the Arts or the American Alliance for Museums, with which Ciecko is actively working to partner "for some deeper initiatives." Ink For The Arts began by sending out batches of tattoos on its own dime, and has since sold or donated thousands.
Ciecko says "dozens of museums" have ordered 500 tattoos, and that the initiative already has around "3,500 tattoos out and about," estimating that a total of 10,000 tattoos will be distributed by the end of August. Some museums want to sell the tattoos in their stores; others are considering social media campaigns with their entire staffs, and university museums and arts organizations hope to get the tattoos "out to their students when they return to school this fall."
The Museum of Fine Arts and the Isabella Stewart Gardner Museum in Boston and the Pequot Museum in Connecticut are all on board, as are other institutions around New England and across the country. Ink For The Arts has been active for roughly two weeks according to Ciecko, and efforts will continue at least for the next couple of months. Right now the project is laying a foundation and taking an "iterative approach to see where the most response and action comes from."
"Every great advocacy mission or initiative had some sort of bonding badge that holds people together visually or thematically. We're taking that quite literally. Your badge in being unified to fight for the arts and raise awareness for what's going on and just show how near and dear the arts are to you—you literally have skin in the game."
Brendan Ciecko–Cuseum, Founder of Ink For The Arts
Boston, Massachusetts
Website
Twitter
Instagram
Unless noted, tattoo images courtesy of Brendan Ciecko and Ink For The Arts