In Maine, furniture maker Libby Schrum shares her skills by helping customers design and build pieces through STUDIOcation.
Furniture maker Libby Schrum wanted to help people turn their I wish I could make something like that into I made this myself! Her solution? STUDIOcation, a private apartment above her studio where people can stay while they learn how to design and then construct their own piece of furniture. Think Airbnb but with a purpose. "At the end you have a piece of furniture that you made with your own hands, using your ideas, to take home and put in the spot you designed it for," Schrum says.
Schrum decided making furniture was in her future after building a model of a bed in design class while she was attending Southwestern University. "I went all out and made the bed out of balsa wood,'' she says. This led Schrum to an independent study designing and building a coffee table. The first piece she sold was a classic Greek-style bench designed to accompany an art installation.
After that experience she moved to Rockport, Maine, to attend a 12-week intensive at The Center for Furniture Craftsmanship. "That was in the fall of 2001,'' she says, "and I've been a Mainer ever since.''
Schrum was drawn to wood because it has, she says, soul and warmth. "Even though the tree is no longer alive, it moves and breathes,'' she says. Schrum chooses pieces of wood that already work with her designs, using wood with straight grain for straight lines and wood with curved grains for curved lines.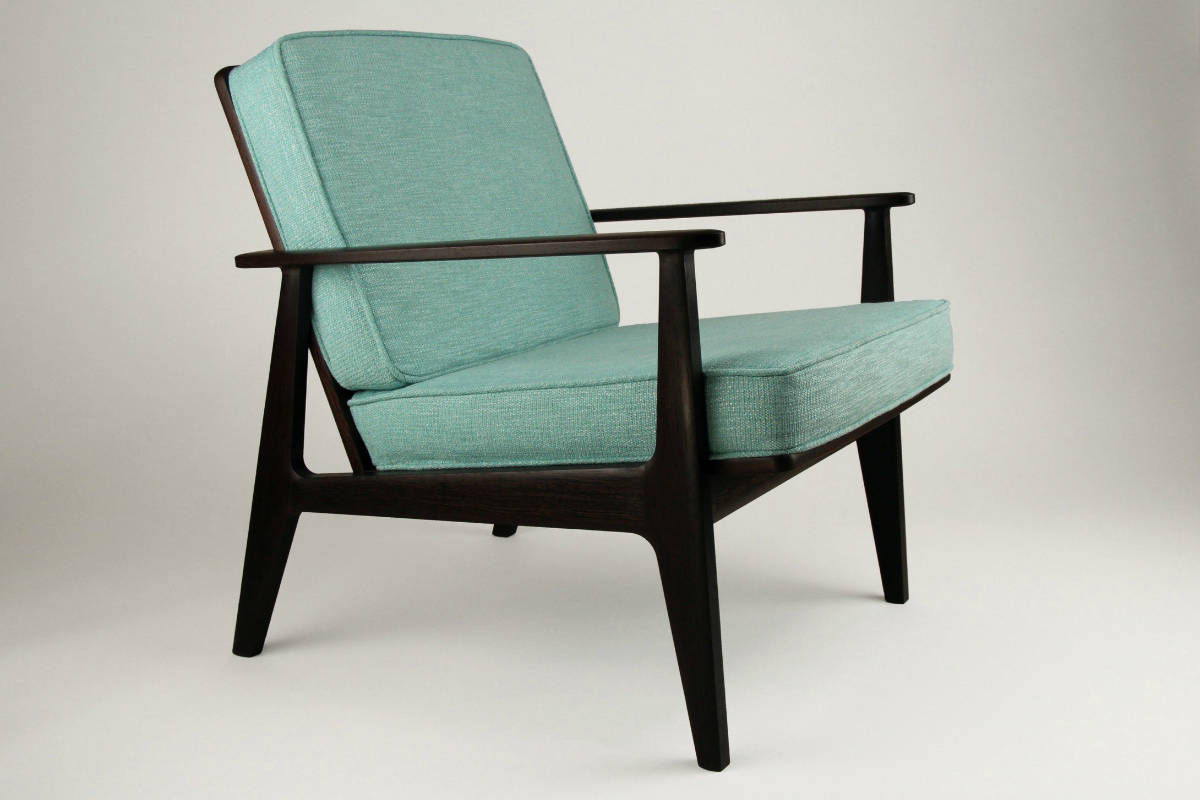 Schrum, whose work has been featured in the New York Times and Fine Woodworking Magazine, designs her furniture with both form and function in mind, but rarely compromises function in pursuit of form. Nor is she someone who makes furniture designed to be mollycoddled. The more patina, scratches, and seats worn-down from use, the better.
It's an authentic viewpoint that echoes Maine, a place she's chosen to settle after spending time in Texas, Pennsylvania, and Georgia. "Authenticity is really important to me whether it's people, a place or the way something is made," she says.
Schrum believes furniture should be built to last and passed through the generations. There is something about sitting around a kitchen table when you know family members of the past have done the same. "Forget planned obsolescence," she says. "Objects should be built to last so future generations can trace a smooth transition edge with their finger."