Adam Anderson explores the glorious possibilities of sunflowers in an annual public installation project in Providence.
Two years ago, fueled by curiosity, Adam Anderson developed an interest in sunflowers. The landscape architect, owner of the Design Under Sky Studio in Providence, Rhode Island, decided he would plant 1,000 seeds along the river in Providence and see what would happen: "Is the soil good enough? If they do grow, will maintenance crews eventually just mow them down? If they bloom, will people just pluck them out of the ground?"
Happy enough with the initial results, Anderson, a graduate of the Rhode Island School of Design, looked across the street and noticed two vacant lots where Highway 195 used to cut through. He wondered if he could grow a field of sunflowers there and sent an unsolicited proposal to the local highway commission. The commission accepted and he launched a Kickstarter project, "10,000 Suns: Highway to Park Project" to plant 10,000 sunflower seeds over two acres, tend to the plants, and watch them grow over the season.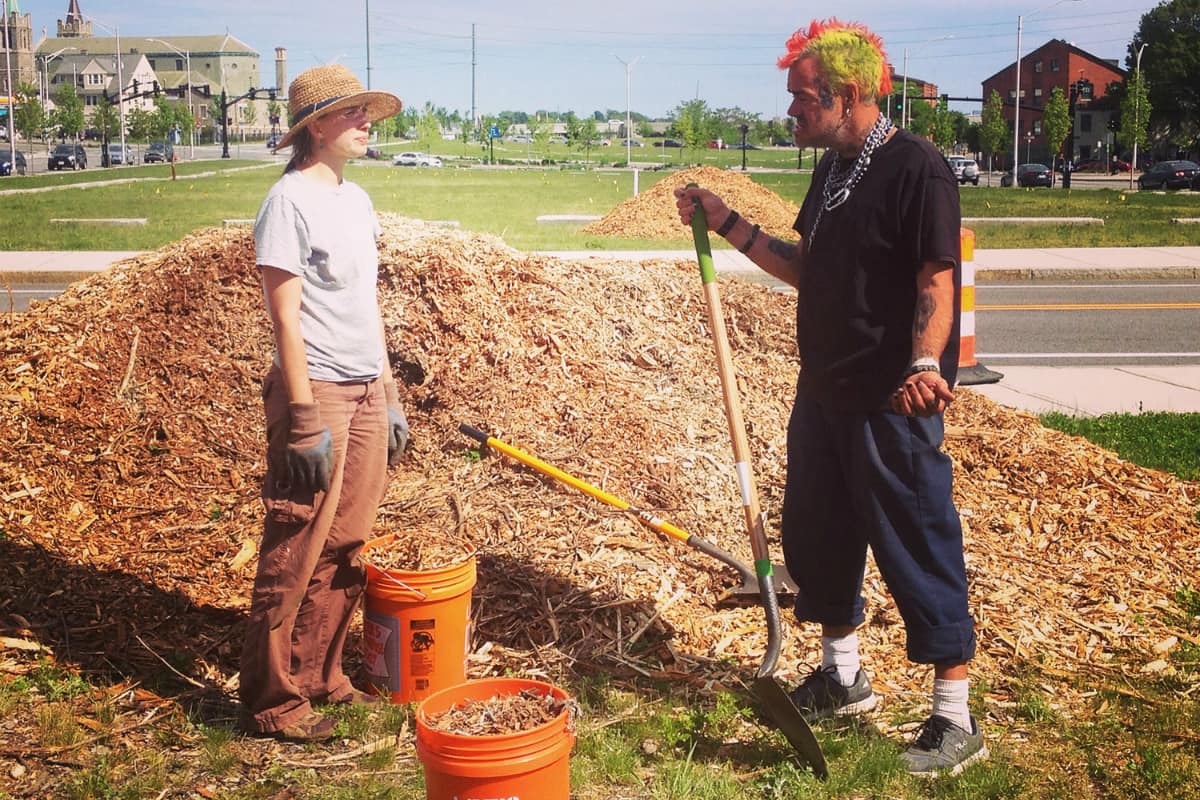 This year will be the second year for the public installation project, and Anderson's plans are more ambitious. He is planting wildflowers, in addition to the sunflowers, in another patch for a "river of flowers." The site is located in two parcels between S. Main Street/South Water Street/Wickenden Street near downtown Providence and the Providence River. Last year, drought and unexpected expenses complicated things a little, but the project saw fruition with the help of a few dedicated volunteers including Anderson's girlfriend, Sasha Azbel. The Kickstarter project is in place again and the installation is fueled by more volunteers and donations of material such as compost from Smithfield Peat and also from the city of Providence.
Why sunflowers? In terms of botanical performance, not many other plants can go from a seed to eight feet tall in two months, given the right conditions, Anderson says. Their growth makes for a dramatic transformation. "They are this striking symbol, great pollinators, and provide a lot of food for different species," Anderson says. "They are also bioaccumulators so they can actually suck up and process organic toxins from the ground," which is a big deal for city lots.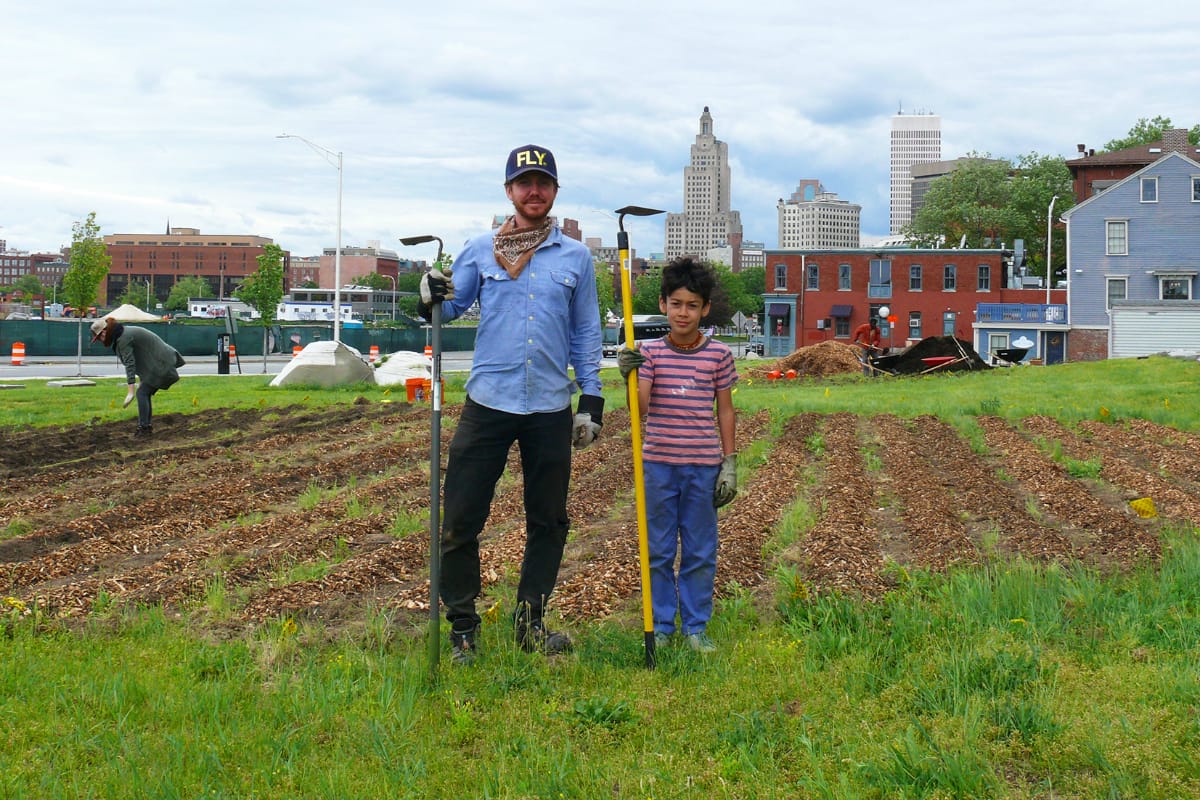 Sunflowers, Anderson says, act as a symbol of possibility in landscape. The seasonal aspect of the project is also a major part in landscape architecture, he says. They give us a chance to look at open spaces as not just something waiting for development, but as public space that could be critical to a city's infrastructure. In addition to the sunflowers, of course, Anderson has been delighted by the community involvement and the people he has met through the project. "People come by and they engage with each other," he says. "This has been a great platform to educate people about landscape architecture, and it's good fun."
Adam Anderson–founder, 10,000 Suns: Highway to Park Project
Providence, Rhode Island
Website
Twitter
Facebook
Photos courtesy of Adam Anderson