Iron & Air Magazine will quell your motorcycle ride through the mountains wanderlust when the weather don't play.

Even if you've never ridden a motorcycle, you find yourself wanting to pick up this gorgeous, independent magazine on vintage-bike culture. As you leaf through enticingly photographed articles about treks through Indonesia, handmade leather boots, or an adman-turned-microdistiller, you might wonder where this bookshelf-worthy journal in your hands comes from. London? Los Angeles? Nope. Manchester, New Hampshire.
Granite State native Brett Houle launched Iron & Air in 2012 after selling his email marketing company, SendLabs. The concept started out as an Instagram feed, then a Facebook page that attracted thousands of likes. Before long, Houle, editor-in-chief Adam Fitzgerald, and digital director Greg Moore were responding to their followers' demand for a magazine dedicated to the concept they were cultivating on social media. Issues 1 through 3 were digital. With issue 4, the print publication was born.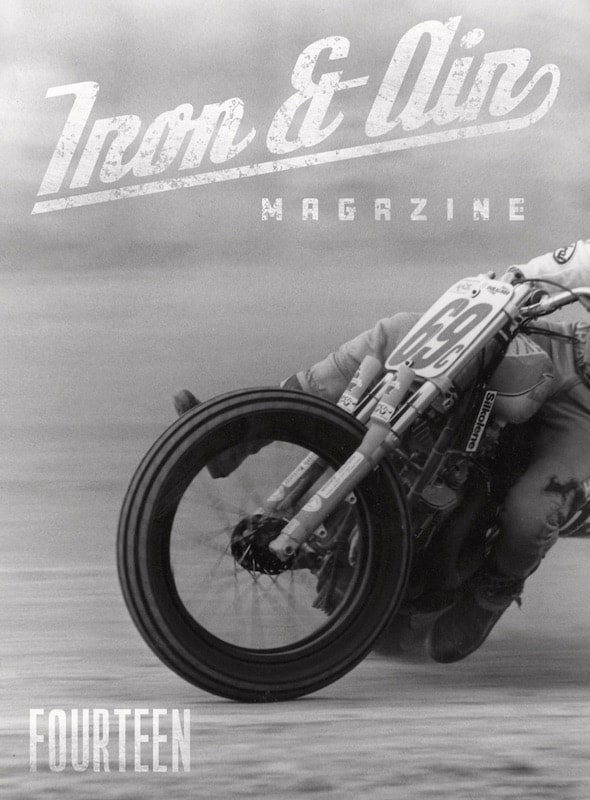 "They want something in tangible form," Fitzgerald says of Iron & Air's audience. "They work with their hands. They're craftspeople and motorsports enthusiasts. They care about where their stuff comes from, how it's made."
The quarterly has tapped into the international revival of "café racer" culture centered on "motorcycles that look like something out of an old Steve McQueen movie," as Popular Mechanics recently put it. "These bikes revive the 1960s café-racer look made popular when European kids stripped down their small-displacement bikes to zip from one café hangout to another."
"We don't like to think of ourselves as a motorcycle magazine," says Fitzgerald. "It's about the motorcycle and the places it takes us—the adventures, the trips, the people you meet, the clothes you wear when you're on the road." Indeed, the name of the magazine came from Houle's desire to describe his favorite things, motorcycles and mountains, in more evocative terms.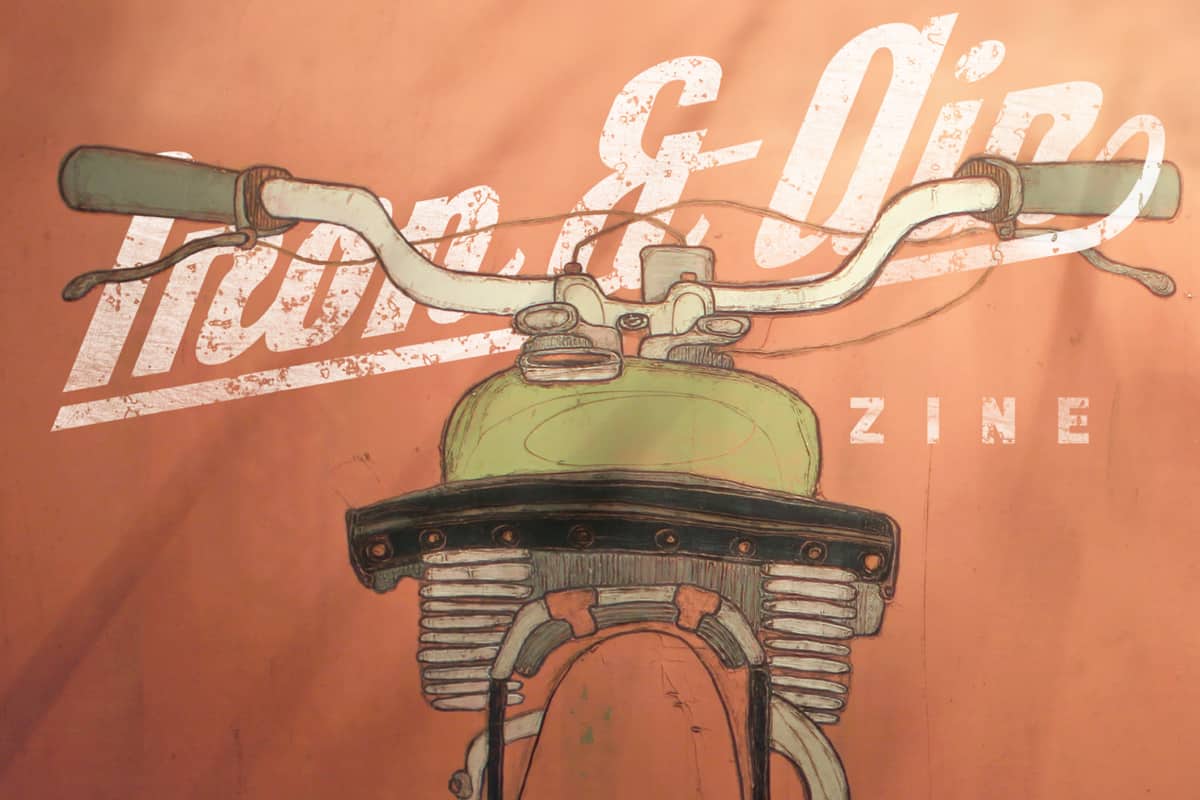 The editorial team has lit upon non-motorcycle topics that strike a chord with Iron & Air readers as the publication has "matured," says Fitzgerald, chuckling as Moore winces over a word that is about as attractive to a biker as "minivan." A recent feature, for example, looked at an exhibit of obscure photographs by the film director Stanley Kubrick. Issue 22, which came out this spring, is entirely devoted to the gritty romance of a 10,000-mile trip around the American West on Russian-made Ural sidecar motorbikes.
"We take advantage of the fact that we are an independent publication," says Fitzgerald. "We push boundaries. Who's going to stop us?
THIS PIECE FIRST APPEARED OUR JUNE/JULY 2016 PRINT ISSUE AVAILABLE HERE
Images courtesy of Iron & Air