Rhode Island musician Malerie Day finds a therapeutic outlet with her soul psych rock project, Wild Life.

Art's ability to provide peace of mind comes in many forms. It might come from a florescent painting capturing a moment in time, a sculpture serving as a physical representation of a certain emotion, or music that exemplifies what's going on in your heart and soul. The latter is the case for Newport, Rhode Island, resident Malerie Day. Her soul psych rock project Wild Life has her joined by bassist Nick Arruda and drummer Matt Reinhardt to create a fuzzy and emphatic sound while she pulls off stunning riffs on her guitar. The band's intensity and energy come from a place within Day that has an unrelenting need to be unleashed.
Wild Life arose after Day's last band, Townman Charged, broke up. "We were a folk rock outfit comprised of my boyfriend at the time, who was the songwriter, and myself playing banjo and harmonies along with Matt [Reinhardt] on drums and Nick [Arruda] on bass as they do now. After my relationship with the singer ended, Matt, who is also one of my best friends, tried to convince me to put my own songs to the band." At first, Day wasn't convinced. "I thought it would be difficult to arrange my 'folk' songs with this arrangement," she says, "but as soon as I plugged in the guitar and distortion pedals, I was on a totally different track and I was hooked. This part of me deep inside that was stagnant and untouched started to emerge. It was as if I always knew it was there but I didn't have the courage before to let it out."
"I started to use this heavier sound and creativity as an outlet after a different breakup and Wild Life grew to become what it is today," Day continues. "When the heartache was fresh, writing these songs was the only thing that felt right at the time. I sing about the shocking pain and confusion I was left with while paying homage to the magical yet brief relationship that I had with that person. I feel like many can relate to this; although it was turmoil that inspired me, I am thankful for my muse."
On June 16, Wild Life released their debut EP Aquarius Moon and it's quickly becoming one of the best local records to come out of Rhode Island so far in 2017. They recorded it at Big Nice Studio in Lincoln, Rhode Island. "It is a fantastic space where I felt safe to explore the potential of these four songs to their fullest," she says. "It was a great first experience in a studio for me as a full band."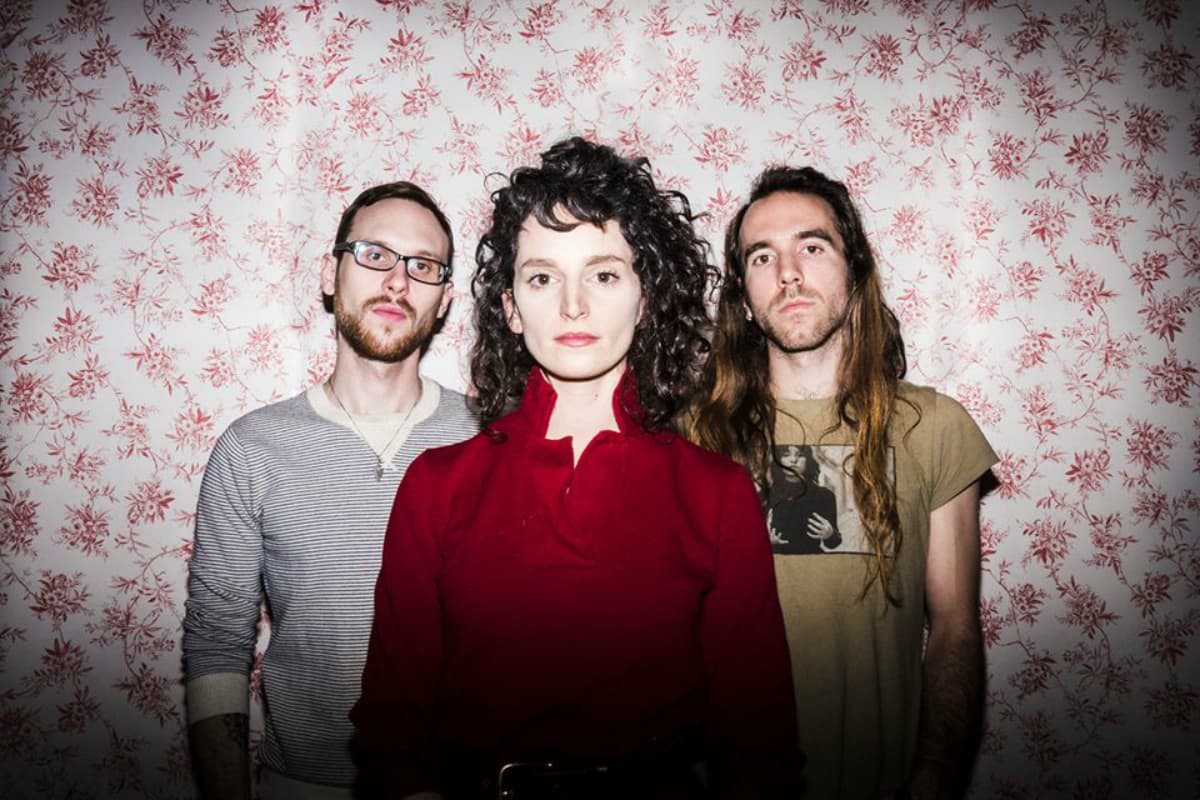 The title track has a progressive and dreamy tone that jumps from heavy and distorted to, after a couple of minutes, jumpy and upbeat. "I Can't Help It" is a song about love and heartbreak that has Day's voice nearly screaming during the chorus. There's a surf rock vibe within "Adorned" that makes the track almost—but not quite—a waltz. The EP finishes with "Haunt You," a spooky essence leaning towards the blues realm while at the same time keeping the distortion intact.
Want to hear what's on Day's playlist these days? Check out our Take a Listen Spotify channel. While you're there, check out the other musicians we've featured, as well as our Take staff playlist. You won't be sorry.
Malerie Day–musician, Wild Life
Newport, Rhode Island
Website
Facebook
Top image, Malerie Day; image by Jessica Pohl