New England's immortal metal music scene has made winter bearable for diehard headbangers for decades.
Nestled within a framework of pine and birch, inlaid with post-industrial cities and metropolitan areas, New England casts a long shadow of metal and heavy music. Born from a dreary winter season, that expressive metal grasps a foothold here is no surprise. Still, the natural ebbs and flows in the vitality of the metal communities scattered throughout Maine, Massachusetts, Vermont, New Hampshire, Connecticut, and Rhode Island bring with them an oscillating design, shedding its skin only to return with a strengthened resolve. No single New England city can be observed under a microscope without its contemporaries, and the strength of the metal scene in the area is measured by its proximity to cities with like-minded ideals. With years of struggling venues and fan bases, the region's metal scene has endured its share of difficulties. Still, the area holds a dedicated base—one that, largely, has positioned itself for a return to form in the chilly Northeast.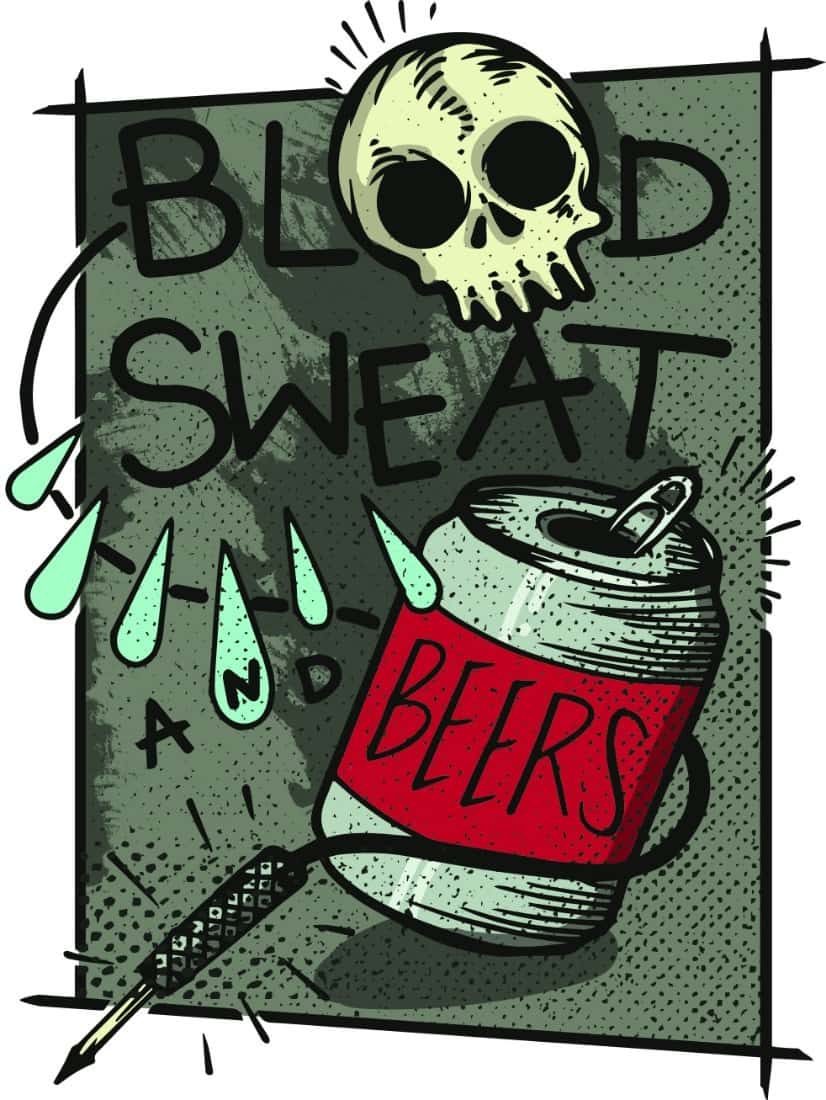 The walls sweat and the room is heaving. A kick drum cuts through screaming distorted guitar. A rolling crowd bangs their heads to the high-speed riffs, and more than a few cans of beer have spilled onto leather jackets and denim vests. It's a typical Thursday night at Ralph's Diner, where metal has had a home for the last 11 years on Metal Thursdays.
It would be hard to pinpoint a central hub for metal in New England, but Worcester is geographically well placed for such a claim, at least in spirit. "It goes in cycles," says the founder of Metal Thursdays, Chris Farmerie, leaning against the bar at Ralph's. It's a Thursday afternoon, and the sound guy is testing front-of-house levels in anticipation of the incoming acts. "There were times when we were one of the only things going on regionally. But right now, Worcester's got a strong local metal scene, based here. Boston has a lot going on. And Providence does. So does western Mass. It doesn't always make it easier for the promoters when people have a lot of choices, when any given Friday or Saturday night there might be six different shows going on, all in driving distance. But it's good for people to have options. It's good for bands. It's good for music fans."
Just down the street, the historic Palladium has hosted the New England Metal & Hardcore Festival since 1999. The annual music festival showcasing a weekend of heavy acts was founded by Scott Lee, and placed bands like Napalm Death, Isis, Vital Remains, and Manowar across from hardcore acts like Earth Crisis, Reach the Sky, and Madball. Although Lee left the festival two years ago, it continues today.
"You can only do that in New England," says Lee, recalling his 16 years with the festival. "People are bummed. They're inside because of the snow so much. The weather gets so shitty at the drop of a hat. They've got to go to shows. That was one of the theories that we had, why metal and metalcore and things like that work so well [here], because of the weather."
Roughly 40 miles south of Worcester is Providence, Rhode Island. Long a home for interesting, heavy, and subversive music, warehouse spaces like Fort Thunder, found in neighborhoods like Olneyville, have now been lost. Encroaching development and regulation have all but put an end to many DIY spaces throughout New England; Providence is no different.
"The whole underground, renegade, punk experience is very unique and special," explains Andrea Petrosinelli, bassist for Providence metal act Sangus and founder of Rhode Island metal promoter forzaMorte. Petrosinelli shields his eyes against the sun, looking out over Providence from the patio of a Johnston coffee shop. "There's no way to re-create that in a legitimate venue. For a lot of people, that experience in a legitimate venue is not what they wanted." Elsewhere, in cities like Boston, it was a police crackdown that was closing the DIY spaces in basements and homes, though the results were the same.
Venues throughout New England have stepped up to fill the void, with spaces like AS220, Dusk, and Firehouse 13 in Providence; Nectar's and the recently closed 242 Main in Burlington, Vermont; Geno's Rock Club in Portland, Maine; and the Wreck Room and Jewel in Peterborough and Manchester, New Hampshire, respectively, all giving metal a home.
That so many venues are easy to travel to within several hours is an asset to the growth of bands and fan bases. "You can be in the van for a few hours total, and run into some really vibrant music scenes and killer promoters," says Graham Brooks, guitarist for Barishi, a metal band from Jamaica, Vermont. "We're fortunate in New England to have such a large demographic of music lovers who like to go out and see bands play."
Driving from Portland to Providence can take less than three hours, and Burlington to New Haven a little over four. Each route goes through countless towns, likely filled with musicians strapping on an electric guitar and writing riffs of their own. New England is a patchwork of communities and cities; while each scene has its own strengths and weaknesses, the whole is more than a sum of its parts.
"I look at it like a New England scene," says Bill Richards, cofounder of the New Hampshire booking outfit Metal New England. "I don't like to segregate my state. There are so many bands out there that play up here, and vice versa; how can you not call them part of the same scene? People in Massachusetts come up to these shows, New Hampshire goes down to Massachusetts for shows, goes to Maine for shows, goes to Vermont for shows."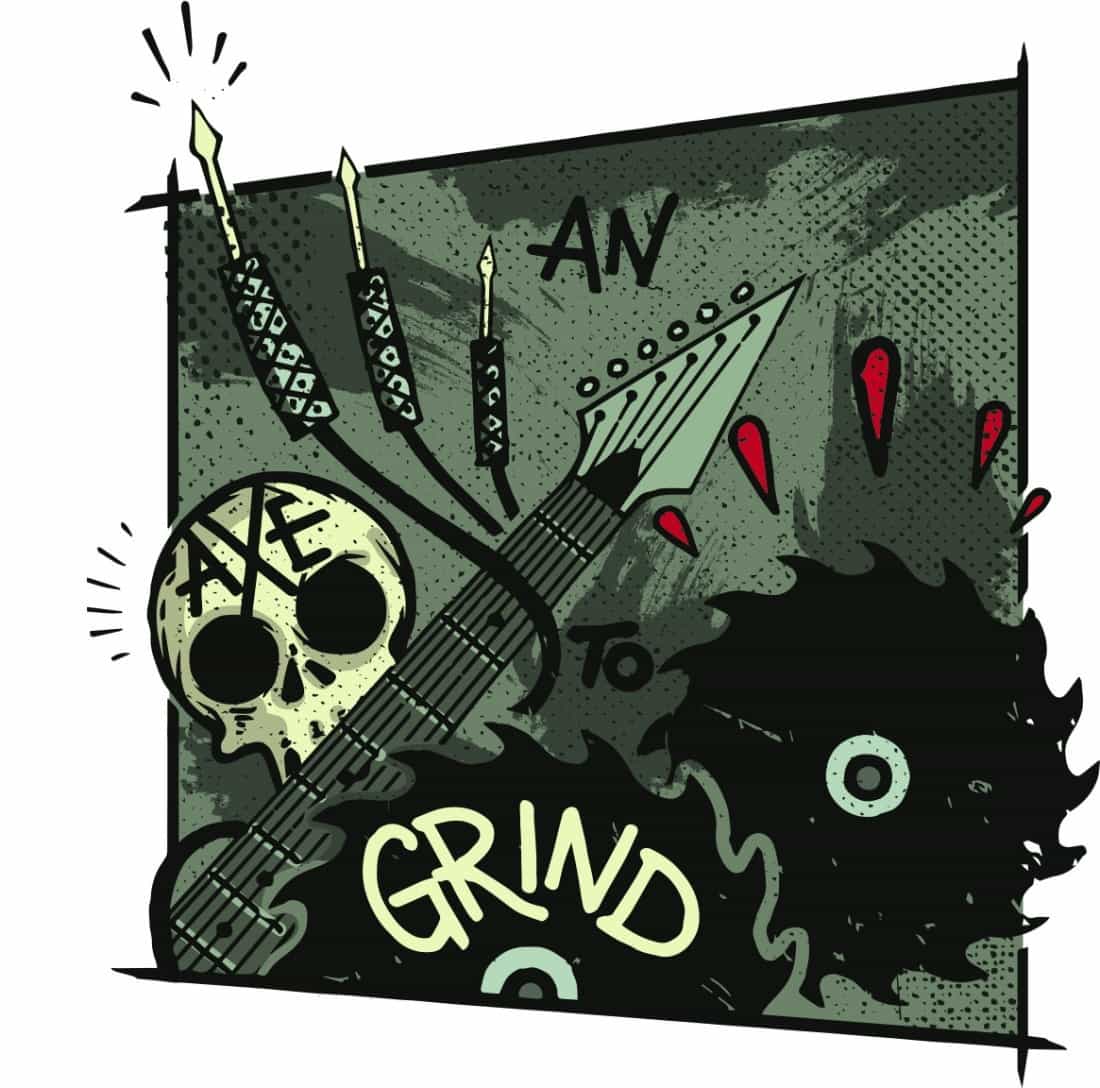 After the surge of thrash, black, and death metal in the '80s and '90s—a period many call the golden age of the genre—live metal went through a troubled period. There were high points, sure, and plenty of talented acts throughout those years, but what metal was experiencing wasn't much different from what many genres of less-than-radio-friendly music were seeing: venues shuttering their doors and dedicated spaces becoming fewer and farther between. While it's been a struggle, the toil of the dedicated seems to be breaking through and throughout New England, with new bands and new faces showing up. "There's always new people, faces I don't recognize every year, and fresh blood coming in all the time," says Aaron Charles, guitarist and vocalist for Portland's folk/black metal band Falls of Rauros.
In the early days of metal, those looking to dig deep for new bands had few options. There was metal on the radio and television at times, but to find the true underground bands, metalheads had to take matters into their own hands. Tape sharing was big, and those looking to book bands from out of state—or out of the country—would do so the old-fashioned way: by writing letters. Some dedicated promoters would make "dialers," machines that could bypass a pay phone's change component, to save money when calling bands.
With the rise of social media, those interested in heavy music are more connected than they've ever been, but there's a dilemma in that interconnectivity. The entire history of heavy music, thousands of bands, and dozens of regional shows flash across browser screens. But what does that mean for those loud, sweaty metal shows taking place across the Northeast?
"I identify a villain in that separation, or lack of intercommunication, between the regional cities—and that's social media technology," says Petrosinelli. "When my experience started in the early '90s, and I was following the model of people in bands like Dropdead, we were writing letters internationally to other bands in the scene. I would write letters to trade tapes and magazines through the mail. Everyone would put a thin layer of glue over the stamps so they could be reused. This is how we spread music. There was a lot of effort put into it. It's a strange thing to try and promote an event on social media today. My competition isn't simply another show in the city; I'm competing with 'Netflix and chill.'"
The rise in the pay-to-play show structure of the 2000s, with promoters requiring bands to buy tickets to sell for shows in exchange for the opportunity to play with larger acts, was another hit to a New England music community largely trying to right the ship. "For a long time, it was almost like you had to do pay-to-play," says Ryan Burke, guitarist for Epicenter from Pelham, New Hampshire, and Boston. "You had to get ripped off. That's just what it was. Those venues were just trying to nickel and dime everyone. It was pretty spirit crushing, but now there's a revolt against it."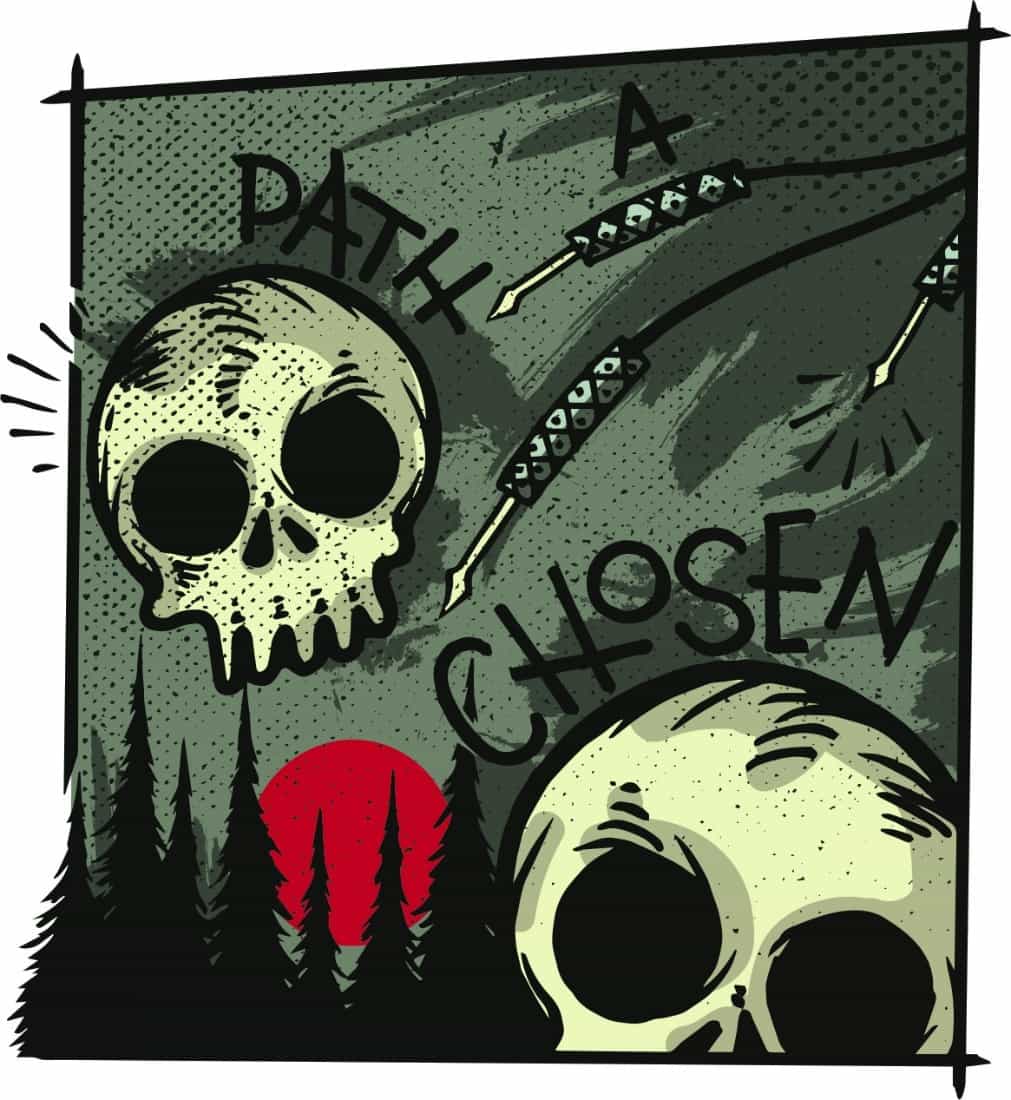 Perhaps one of the most vital components of New England's metal scene are the tent poles that have always held it up. No matter which trends come and go, which venues thrive or fail, and which bands form or disband, the things that have always attracted new metal fans to the music—aggressive riffs, creative outlets and expression, dark and subversive imagery, a sense of belonging in an otherwise alienating world—remain.
"It's that indescribable thing that most metalheads will say about metal," says Shawn St. Martin, bassist for Hell Bent, a Providence thrash/speed metal crossover band. "There's nothing else that makes you feel like that. I'm sure people into other genres of music feel the same way, but some people have that personality or genetic makeup that makes them respond to fast and loud."
"There's always going to be people who listen to almighty Judas Priest and get it and keep it going," explains Ryan Adams, guitarist for New Haven's NightBitch. "They might be in the minority, but they're the people who won't fail me or true metal, or whatever you want to call it—they get it, and it's for those people. You can't force kids these days to listen to Deep Purple and Blue Oyster Cult, but there will be kids who do listen to old Twisted Sister or UFO or Judas Priest or Iron Maiden that get it, and aren't swayed by whatever the trend of the week is."
And for those to whom metal speaks, the allure can be a consistent, if often shifting, one to explain. For some, writing and performing metal is a compulsion. For others, it's an outlet for a part of them that doesn't often get to see the light of day. For still others, it's an amalgamation of the social and physical release they couldn't find anywhere else.
"It's honestly an outlet for everything," explains Ryan McArdle, guitarist for Worcester crossover thrash metal act High Command. The neon lights of Ralph's Diner gleam through a light rain as he sips a can of Genesee on the coarsely paved bar patio. "It's always been something where I have this life and then I have this other life. I can take everything shitty from that one life and make it cool in my other life. It's always been something that I've just had to do. Everyone's got something to do to deal with their shit, and this is what I do to deal with my shit. Some people go to a therapist or take antidepressants. As cheesy as it sounds, I play in a band."
Metal Alloys
Metal, like other genres of music, is an umbrella term for a variety of sub-genres. There are different types of metal bands covered in this article, from crossover thrash to speed metal to black metal. We've described some, but not all, of these subsects below. Many bands straddle the line between sub-genres, and many add in elements that can be difficult to define at all.
Heavy Metal
This is the granddaddy of them all. Mid-tempo rock riffs generally keep the songs moving along, and you can expect to find shredding guitar solos throughout. Many of the following sub-genres splintered from here.
Black Metal
Throat-shredding vocals and an extreme tempo often define black metal, but you can also expect blast-beats and an overall rawness.
Death Metal
Dark and extreme, death metal tends to tackle equally dark topics.
Doom Metal
This genre is often sludgy and slowed down, but the riffs can still sway toward rock and roll.
Metalcore
Down-tuned and leaned toward mosh-inducing breakdowns, expect double bass and chugging guitars.
Speed Metal
Turn up the speed. While still rock and roll influenced, speed metal acts tend to turn the tempo up several notches.
Thrash Metal
Like speed metal, thrash metal is fast and aggressive, while keeping a focus on shredding guitars.
Progressive Metal
While it can have a reputation of being spacey, progressive metal is an experimental genre that sticks to the fringes with well-crafted musicianship.
Crossover Thrash
Take thrash metal and add in a dose of hardcore. Fast and riffy, but with a punk bend.
Nu Metal
Once commercially viable, nu metal is rarely considered a part of the genre by metal aficionados. Often integrating elements of rap as well as turntables and samples, nu metal is its own beast entirely.
Hair Metal
Hard rock with hairspray.
Power Metal Epic
Lyrics tend to have a fantasy bend (think Tolkien backed by riffing guitars).
All illustrations by Dean McKeever