Portland's Novare Res Bier Cafe is revolutionizing how beer is imbibed, educating drinkers with a list from around the world.
A revolution has been brewing for a decade in Portland, Maine. This movement isn't political or social, though: It's all about beer, and it began in 2008 at Novare Res Bier Cafe.
Eric Michaud opened Novare Res—whose name literally means "to start a revolution"—after seeing a dearth in global representation in Portland as the craft beer scene grew. He partnered with Shahin Khojastehzad, who has been with the bar for over nine years. "Eric saw there wasn't a big representation of Belgian, German, and import beers in Portland," Khojastehzad says. "He wanted to do something different and start a beer drinking revolution." This idea sprung into Novare Res with its Chalice club, which is aptly named "the uprising."
Known for its selection of beer, Novare Res has 33 taps and 500 beers in bottle. It also has a wide selection of whisky, wine, and other liquors behind the bar. Don't ask for ice, though; pours comes one way—neat.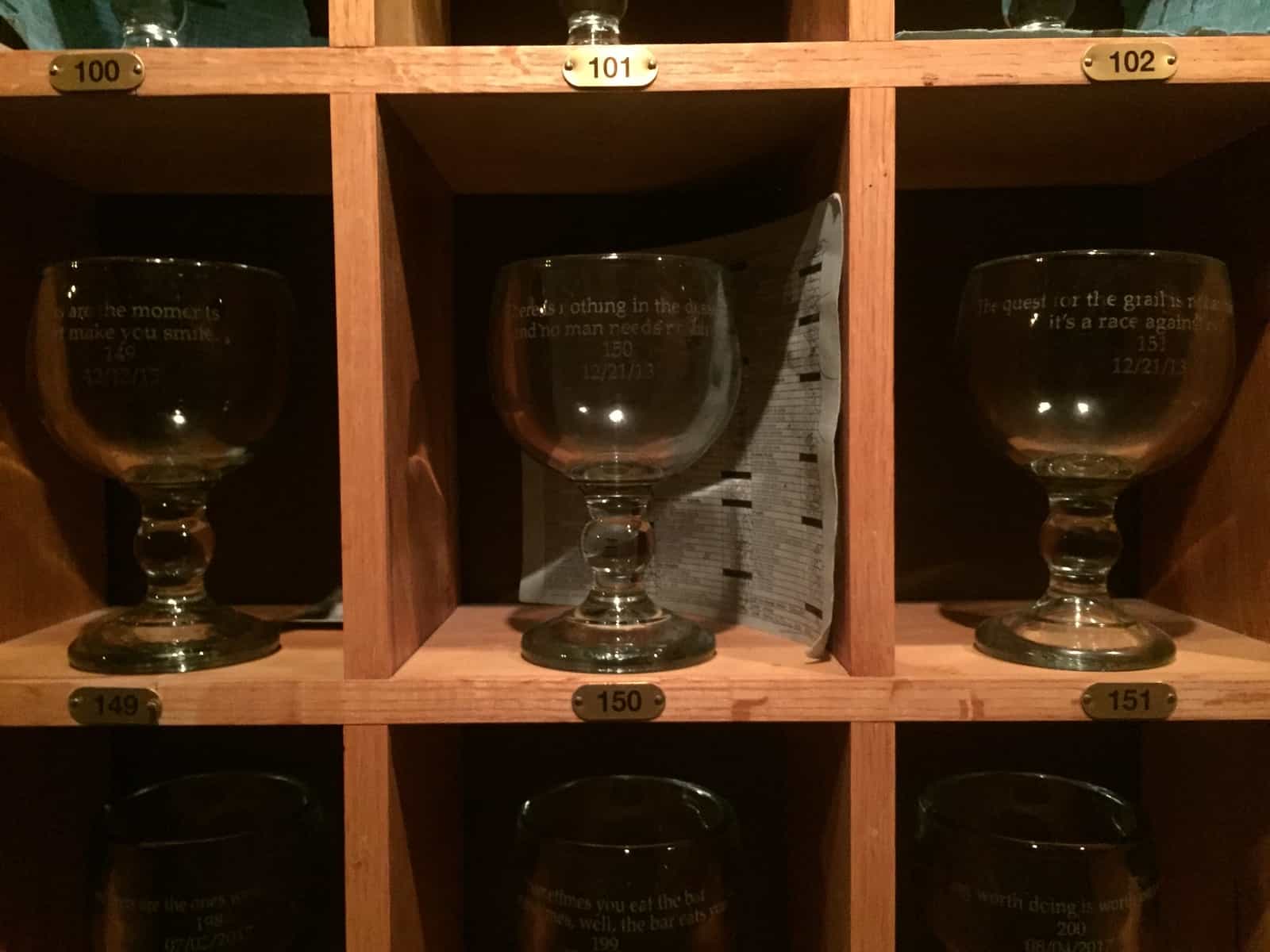 Tucked away down an alley and beneath a building, Novare Res is an amalgamation of beer bars from around the world. Its interior is brick with dim lighting, much like a European bier cafe. Tables are fashioned from the same German beech wood used to make Rauchbiers from Bamburg. There's an outdoor patio. Patrons often assume the bar is of British influence. The sign is fashioned after a bar in Bruges, Staminee de Garre. Novare Res pays homage to beer bars, but is its own beast.
You can't have a revolution without educating the masses, so Michaud devised the Chalice list to help expose drinkers' palates to a global selection. Affectionately named "Chalice Babies," participating drinkers receive a chalice card and embark on a journey of eventually tasting 242 beers. Upon completion, the "graduate" receives a glass chalice in ceremonious fashion. Each chalice is etched with its own number and a quote of the drinker's choosing. "Once you finish your list, you essentially got a degree in beer," says Khojastehzad. "If you go anywhere in the world, now you'll be able to hold your own and know what those styles are."
The current Chalice Room is the second iteration, the uprising having grown faster than expected. Over 190 chalices rest within an 1870 operational bank vault, original to the building. The Chalice list is currently on hold until current babies can complete. The future is bright though; a new card will be available soon for those willing to join the uprising.
Shahin sums up Novare's essence. It is simple, yet elegant: "Bringing great beer and good people together." Not a bad goal for a revolution.
Shahin Khojastehzad, co-owner of Novare Res
Portland, Maine
Website
Facebook
Twitter
Instagram
Top image: One of the chalices. All photos by David Jester.