Robin Mix celebrates and elevates the traditions and techniques of Venetian glassblowing in his Vermont studio.
Robin Mix had romantic notions about studying glassblowing from the masters of Murano in Venice, Italy, but they didn't welcome many American artists back in the 1970s. So he went to Sweden instead, where its own well-entrenched glass craft—less revered and tradition-steeped than in Murano—allowed him to develop his skills. He started shaping molten glass about eight hours a day for a tradesman and then moved to the Orrefors factory.
In his free time, Mix escaped to classes and collaborations with other glassmakers in Amsterdam and Copenhagen. He taught some classes, too, and sold some of his first work. Back the States, he continued his education in Seattle, a U.S. hub of glassblowing. "I was very drawn to the people who were trying to master it," whose goals were to "try to be the determinant of what happens with glass," Mix says.
The Murano style inspires Mix, but he has made it his own. It took him years to command the complicated murrini method, he says. Dating back centuries, murrini involves the melding of glass canes in an oven into masses that are cut by cross-section into a sheet. The sheet is rolled up and closed before Mix blows it into shape. The combined canes create an intricate tapestry of colorful squares or bubbles, sculpted into a vase.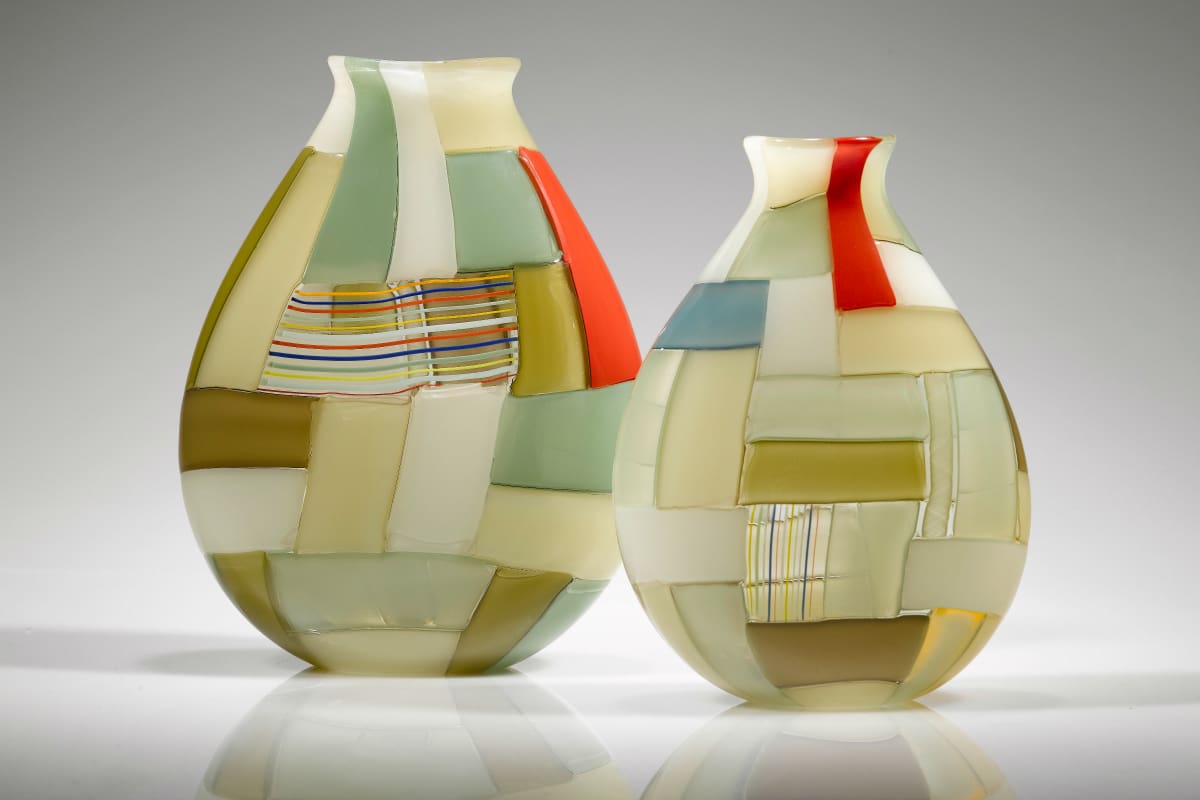 Mix's murrini grew more and more detailed, requiring him to craft his colors from scratch. He needed lighter hues that didn't end up looking like dark blobs when combined, and the colors changed the metal content in the glass, so he had to continually adjust the heating and cooling. "It's a very obvious manifestation of physical labor," he says. "I took it about as far as I could go."
Mix's other glass vessels use techniques that turn them striped or plain or into abstract patterns. For years, he sold his work through luxury department store Barneys New York and in galleries around the country.
Mix grew up in Minnesota and stayed in school in the States while his parents and younger siblings moved to West Africa for his father's work in the foreign service. They returned to settle in central Vermont, near where Mix lives and works in Tunbridge. In 1973, he went to Hampshire College to study architecture and, at nearby University of Massachusetts Amherst, took some glass-blowing classes, which simply looked like fun. "It turns out to be much harder than it looks," he chuckles.
But compared to architecture, "it was instant gratification," Mix says. "In glass blowing, you either got something or you don't." So he left school early and headed to Sweden.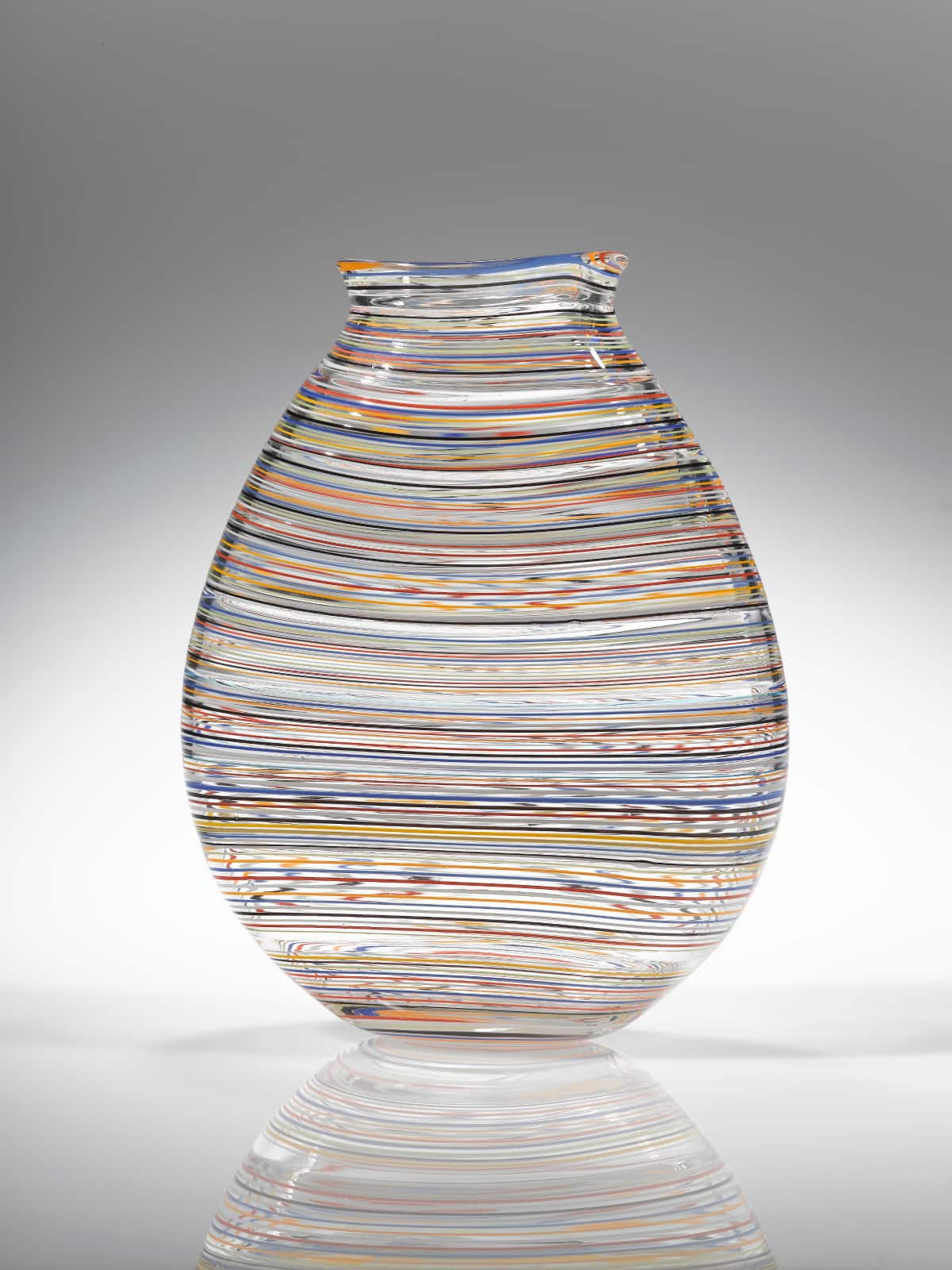 Recently, Mix created a collection of heavy mixing glasses, wrapped in threads of color, made originally for his daughter, a mixologist who co-owns a cocktail bar in Brooklyn. So many of her friends asked for their own sets that Mix set up an Etsy store to sell them.
Some of his longtime customers have come into his studio to refresh their collections, noticed the new glasses and say, "I gotta have one of those," he says. That helps this 63-year-old master keep a "youthful enthusiasm" for his old-world work.
Top image by Ben Fleishman Photography