Massachusetts song sculptress Erin McKeown on New England's influence on her music and her new work-in-progress—a musical.
The world is often a funny place, and the strangest little influences can end up opening up possibilities you never even could have conceived. If Erin McKeown had attended a different high school in Virginia or the same school at a different time, the quirky song sculptress may never have planted roots in Massachusetts. Lucky for us, she admired a soccer star.
"Growing up in Virginia, I always imagined I would go to the University of Virginia or William & Mary," says McKeown, who was featured in the first Take issue. "But then, the valedictorian a couple of years ahead of me in school, he went to Brown on a soccer scholarship. I thought that kid was awesome; he was a great mix of artistic and athletic. He wasn't a great follower of the rules but somehow, made it all work."
So when it came time to visit colleges, McKeown insisted on touring Brown's campus, and "loved it." She's been in New England ever since, and believes the area absolutely shaped her eclectic, pop-sensible sound. "The winters here align with my psyche, sometimes," McKeown says. "Three or four years ago, we had a really bad winter; it was like living in an ice palace for six months, with five feet of snow in the front yard. That winter aligned perfectly with how isolated and alone I was feeling. But I also think there's nothing better than a western Massachusetts summer.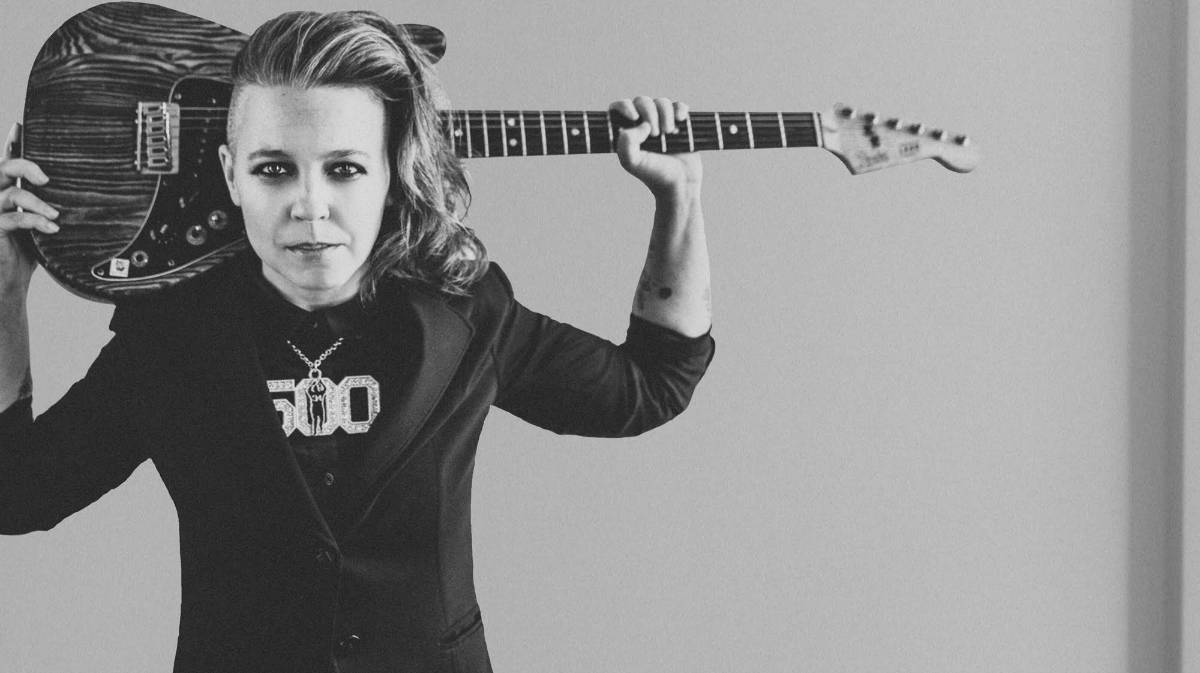 "I think if I had gone to school in the South and lived in North Carolina or went to college in West Virginia, I would be a very different kind of musician," she continues. "I'd likely be in a band and we would have written much different music."
McKeown, a close personal friend of onetime WRSI jock and current MSNBC host Rachel Maddow, has issued over 10 collections of songs, including her 2009's Hundreds of Lions, which was released through Ani DiFranco's Righteous Babe Records. She's been touring the United States extensively since the spring release of her latest EP, Mirrors Break Back, and has concerts planned this fall for Australia, New Zealand, and Europe.
McKeown's socially conscious, exoteric music reflects the musician's formative years as a fixture of the New England coffeehouse scene. "I grew up taking piano classes, in an attempt to be a well-rounded student," McKeown says. "But I started playing guitar at 12. From the moment I picked up that guitar, I started writing songs. It came so naturally, because I had always written stories as a kid. What I'm doing now is about trying to create something new and finding my voice as a writer."
McKeown says she's already started thinking about her next opus, but intends to spend much of 2018 focusing on Miss You Like Hell, a musical she's written with Pulitzer Prize-winning playwright Quiara Alegría Hudes. "It's the story of an undocumented woman and her citizen daughter driving across the country together, trying to repair their relationship," McKeown says. "We've been working on it for seven years. Of course, immigration has been an issue in this country for a long, long time, but we had no idea it would spark such a vitriolic political moment."
Want to hear what McKeown's listening to? Check out our Take a Listen Spotify channel. While you're there, check out the playlists from other musicians we've featured.
Erin McKeown, singer-songwriter
Northampton, Massachusetts
Website
Facebook
Twitter
Bandcamp
All images courtesy of Erin McKeown