Two Brown University grads and a Truro, Massachusetts goat farmer walk into a bar, and the result is Farmer Willie's Ginger Beer.
Brown University graduates Max Easton and Nico Enriquez have come a long way since the early days of Farmer Willie's Ginger Beer. "We had to grind 300 pounds of ginger for our first batch in three dinky Cuisinarts," says Enriquez. "We couldn't afford anything better."
Three years, two degrees, and one bobble head later, things are looking up for the alcoholic ginger beer manufacturers. The fresh and refreshing ginger beer, with a blend of cold-pressed ginger, ginger puree, cane sugar, lemon juice, molasses, and nutmeg, is now sold at just over 400 locations.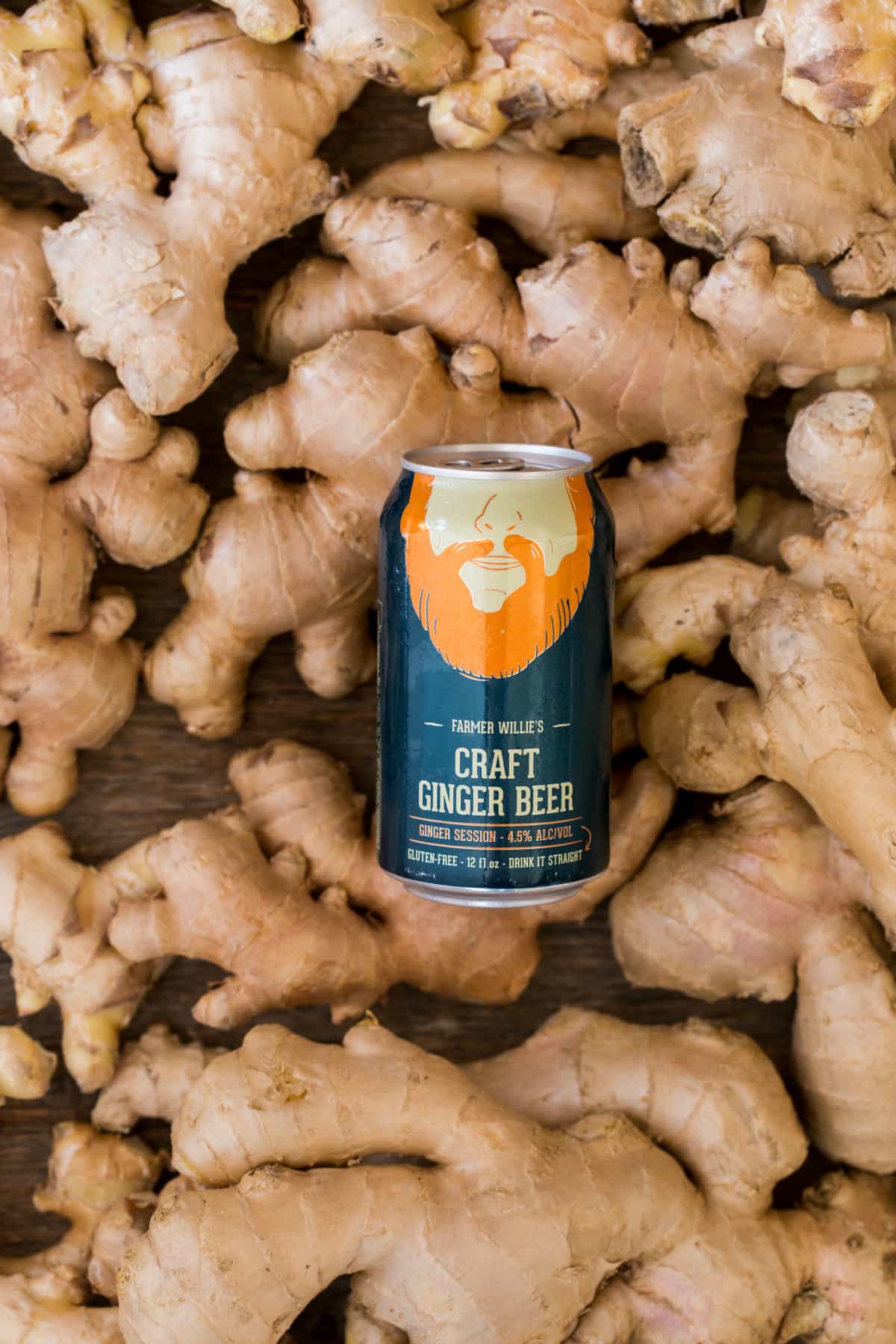 Beginning production with Isle Brewers Guild in Rhode Island has enabled the founders to scale even further beyond their initial dreams of Cuisinarts and home kitchens; they're on track to sell more than 3,000 barrels this year alone. "The team, the equipment, the fact that we get to collaborate and learn from some of the best breweries in New England—Devil's Purse, Newburyport, Narragansett—it's all upping our game and allowing us to make craft ginger beer at its absolute finest," says Enriquez.
Now a team of five, plus Willie Fenichel—the eclectic Truro goat farmer whose original recipe inspired Enriquez and Easton to take Farmer Willie's to the masses—their number one goal is getting product in people's hands. "All we have to do is get people to try it and they love it," Enriquez says. "It also helps that we are making a drink that tastes good, uses real ingredients, and has fewer calories than Spiked Seltzer."
So while production scale might have drastically changed in recent years, having gone from Willie's home-brewed five-gallon batches to 30bbl batches to currently 300bbl batches (a bbl is 31 gallons, or the equivalent of 330 12oz cans), the do-good mission of Farmer Willie's has stayed central. "We wanted to make a company with a soul," Enriquez says. "A company with soul, to me, is something alive and fun that cares about its impact on its customers and the world."
Consistently playful, the manufacturers created a beer tap of Farmer Willie himself, a ginger beard for ginger beer. Whoever said gingers don't have souls? (Cue South Park reference).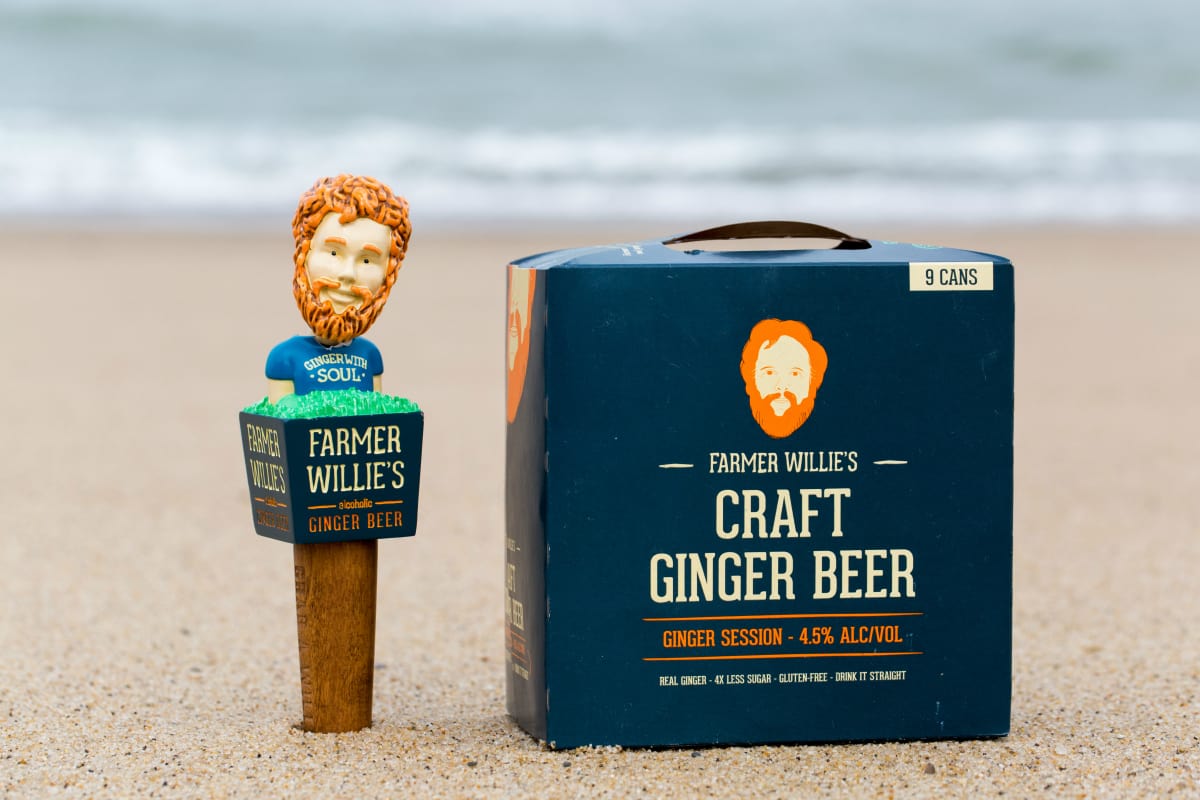 The real soul, however, is the fact that Farmer Willie's is the only certified carbon-neutral brewery in the U.S. As part of that mission, they plant a tree for every ten cases sold. "We also donate one percent of our sales and a portion of our personal time working on sustainable projects in Massachusetts," says Enriquez. "Without a planet, we don't have ginger beer or alcohol or jokes."
Nico Enriquez–co-founder Farmer Willie's Ginger Beer
Pawtucket, Rhode Island
Website
Facebook
Instagram
Twitter