Rhode Island actor/writer Kevin Broccoli, who is artistic director of Epic Theatre Company, is also on James Franco's radar.
Kevin Broccoli might be the busiest person in New England. The 33-year-old Rhode Island native writes, acts, directs, and works as artistic director of the ambitiously titled Epic Theatre Company.
"Epic is a small—very small—company that focuses on work that is story-driven," says Broccoli. (Yes, his name is pronounced like the vegetable.) With minimal sets and barely any costume budget, Epic is about to kick off its sixth full season, one that features a whopping ten shows over ten months.
The season includes Red Speedo, Lucas Hnath's 2013 drama about Olympic hopefuls and performance enhancing drugs. Set at an actual swimming pool, the play will be performed poolside at the Pawtucket Boys & Girls Club. Another highlight is season closer Wolf Hall, based on Hilary Mantel's historical epic, which will be staged in a large warehouse with a cast of 35 actors.
"People are disillusioned with theatre right now," Broccoli says. "People like Netflix. I can't blame them, I like Netflix too." That's why he selects plays that will make people sit up and pay attention, plays he hopes will provoke strong reactions.
Broccoli also acts and writes, in addition to working days in his hometown public library. "I usually start writing at midnight and go until 3 a.m. I revise during the day, but I write late at night. If a first draft takes longer than a week I'm not going to finish it." Epic just wrapped up a world premiere run of Dorothy, Rose, Sophia and Blanche, a comedy about four women who wake up to find themselves cast in a reboot of The Golden Girls. "People thought we were just doing scenes from The Golden Girls," he says.
Broccoli's summer has been dominated by a legal kerfuffle related to another of his plays. James Franco and Me is a two-man show where a character named Kevin Broccoli meets the actor James Franco in a hospital waiting room as Broccoli's father lies dying nearby. It premiered last fall in a predictably quirky way: Broccoli played himself and a different actor played Franco every night.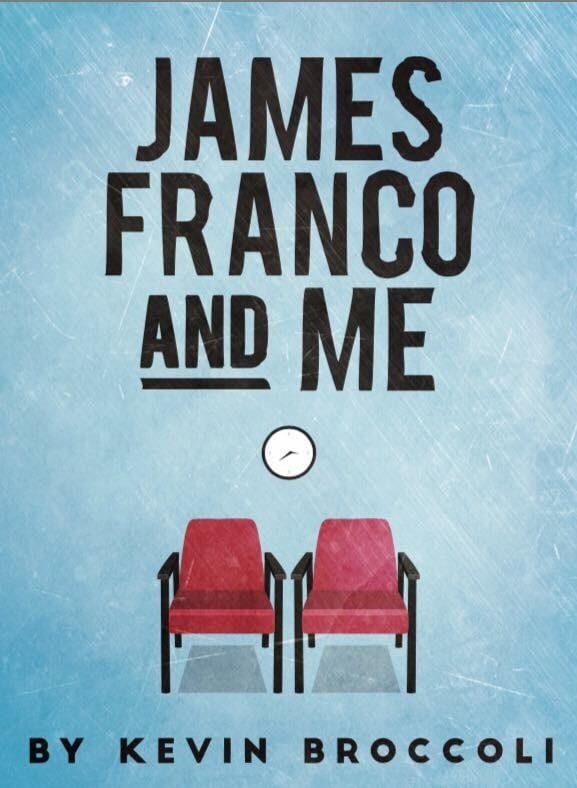 James Franco and Me was successful enough that it a second staging was scheduled in New York, now with two actors playing Broccoli and two others playing Franco. "We planned a three-performance run, and it was all good to go until the venue got a cease-and-desist letter from Franco's lawyers," Broccoli says. The venue bailed, so Broccoli wrote a strongly worded press release. Within days, the news was featured everywhere from Rolling Stone and Entertainment Weekly to People.com and the New York Times.
The biggest surprise to Broccoli is that the letter didn't come earlier. "We did the show 30 times in Rhode Island," he says. "They didn't care; they thought it didn't matter. Judging by the letter, they only cared because we were bringing it to New York."
Broccoli says he reached out to Franco's agent, publicist, and even an ex-girlfriend, but hasn't yet reached the actor himself. How could Franco, a RISD graduate, disapprove of the show when so much of his own work mines the same material?
Earlier this month Broccoli performed a reworked, redacted version of the show in Rhode Island for one night only. _______ and Me removed all references to the actor. "Who knows," Broccoli said before the altered show debuted. "It might be funnier that way."
Kevin Broccoli–actor/writer/artistic director, Epic Theatre Company
Providence, Rhode Island
Website
Twitter
Facebook
Instagram
Top image from Dorothy, Rose, Sophia and Blanche, image courtesy of Kevin Broccoli