At first glance Lucas Spivey's Mobile Incubator is a Shasta camper, but look deeper and discover a space where art meets business.
The idea for Mobile Incubator, Lucas Spivey's winning submission for the Public Art Residency on the Boston Center for the Arts Plaza, came as he was traveling to different regions of the U.S. for consulting projects. "I manage the Services Invisible network of over 30 consultants, and I connect entrepreneurs with these folks to scale their business," says Spivey.
At first glance, Spivey's Mobile Incubator is a vintage camper turned mobile office. In reality, it has a lot of facets. "It's a public artwork, podcast studio, consultation office, and selfie destination," Spivey says. "The point is to get arts and business together in a fun way, in whatever place that makes sense." The residency in Boston goes through October 21st.
The story of Mobile Incubator begins in The Dalles, Oregon, where Spivey purchased the 1957 camper, covered in bullet holes and filled with yellow jacket nests. "The only original pieces are the aluminum skin, the windows and trim, the steel chassis, and the license plate light," says Spivey. "I purposely picked a tear-down because I didn't want to ruin a perfectly good interior when I put in the office."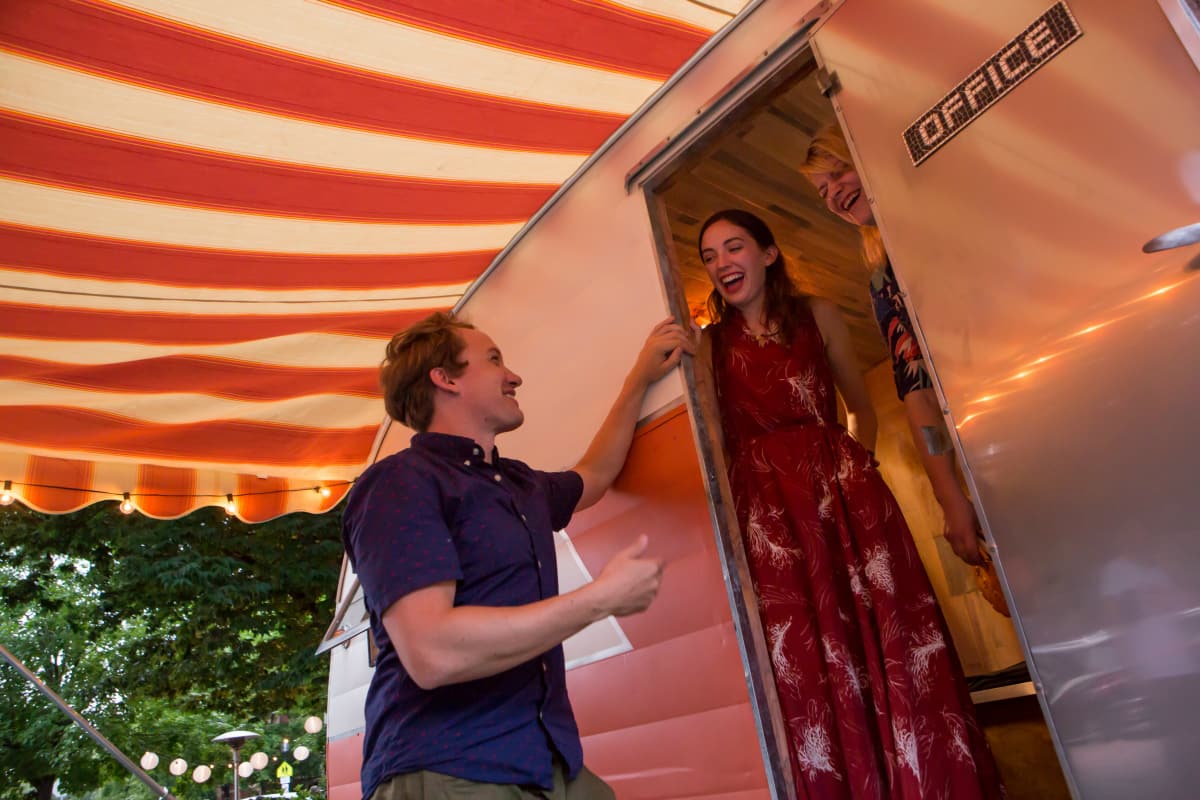 The walls are a 1,000-piece mosaic of reclaimed wood that has been glued and nailed together, stained, poly-ed and waxed. Spivey also installed a 200-watt solar system on the roof, a full kitchen, satellite internet, and podcasting, printing, and teleconferencing equipment. He purposefully avoided putting in a bathroom or sleeping quarters to maintain the space's "get it done" atmosphere.
With this public art residency the BCA sought interaction and engagement with the community, and Spivey's incubator has delivered. "When I open up in the morning and put out the lawn flamingos, the dogs start coming to say hello, the old couple who had a camper comes by to swap stories, a developer across the street tells his story of a $11 million loss, the daycare center comes by for a dance party," Spivey says. "It's sort of a clubhouse now in the South End."
But between the day-to-day interactions, the incubator is brewing big things in Boston. On November 1st, Spivey's podcast Culture Hustlers will premiere, featuring successful entrepreneurs and leaders in regionally strong industries like comedy, fashion, history, food, and sports.
So far podcast guests include Erin Robertson, who just won Project Runway; stand-up and comedy writer Alingon Mitra; Josh Luke and Meredith Kasabian from Best Dressed Signs; Alice Saunders from ForestBound; and Emily Isenberg of Isenberg Projects, among others.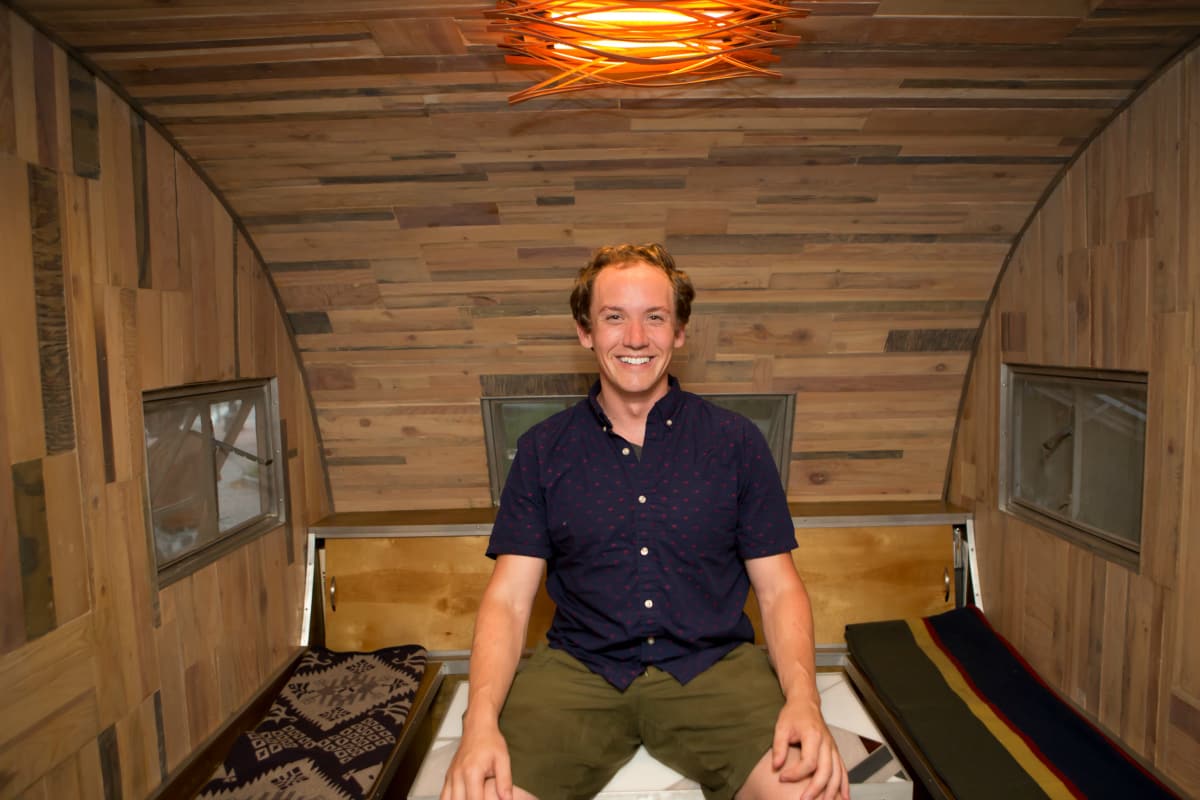 Spivey, who earned his undergraduate degree in art at the University of Washington-Seattle and his graduate degree in finance at Endicott College, feels strongly about the value of learning practical business advice rather than just theory or terminology. A rare BFA/MBA hybrid, Spivey wants the Mobile Incubator project to help encourage the exchange of information between creative and business-minded individuals. "A lot of people think arts and culture need to be protected and stewarded," he says. "I say we arm it with business principles and let it take over the world."
Have a question you want answered? Send questions to @mobileincubator on Twitter and they'll #askahustler for you. Artists can also sign up for free consultation services at Mobile Incubator.
Lucas Spivey–artist and consultant, Mobile Incubator
Boston, Massachusetts
Website
Twitter
Facebook
Instagram
All images by Melissa Blackall