Mary Goldthwaite-Gagne is an artist, parent, teacher, partner, community organizer, and lifelong New Hampshire resident.
While Mary Goldthwaite-Gagne is probably best known as an artist for her cut paper illustrations, she has many identities, all of which are connected. As an exhibiting artist, full-time high school art teacher, and co-founder of The Glass Museum, she plays a major role in the Peterborough arts community. Though much like paper cutting, the added challenge in Goldthwaite-Gagne's life is that the entire piece has to hold together as one connected structure in the end.
"Of course, there is a constant search for balance between all of these identities," Goldthwaite-Gagne says. "It is a challenge to ever feel like I am excelling at all of these things simultaneously." Yet as the recipient of the 2013 New Hampshire Civic Leader of the Year Award and a 2017 PBS Digital Innovator, it's clear Goldthwaite-Gagne is making a positive impact in her community.
Becoming a parent has given Goldthwaite-Gagne a greater sense of urgency in teaching and community building in general. "I am constantly asking myself if I'm helping to cultivate a school culture that I would be happy having my child be part of," says Goldthwaite-Gagne. "I really love living and teaching in the same community; I can't imagine dividing my energy into different communities simultaneously."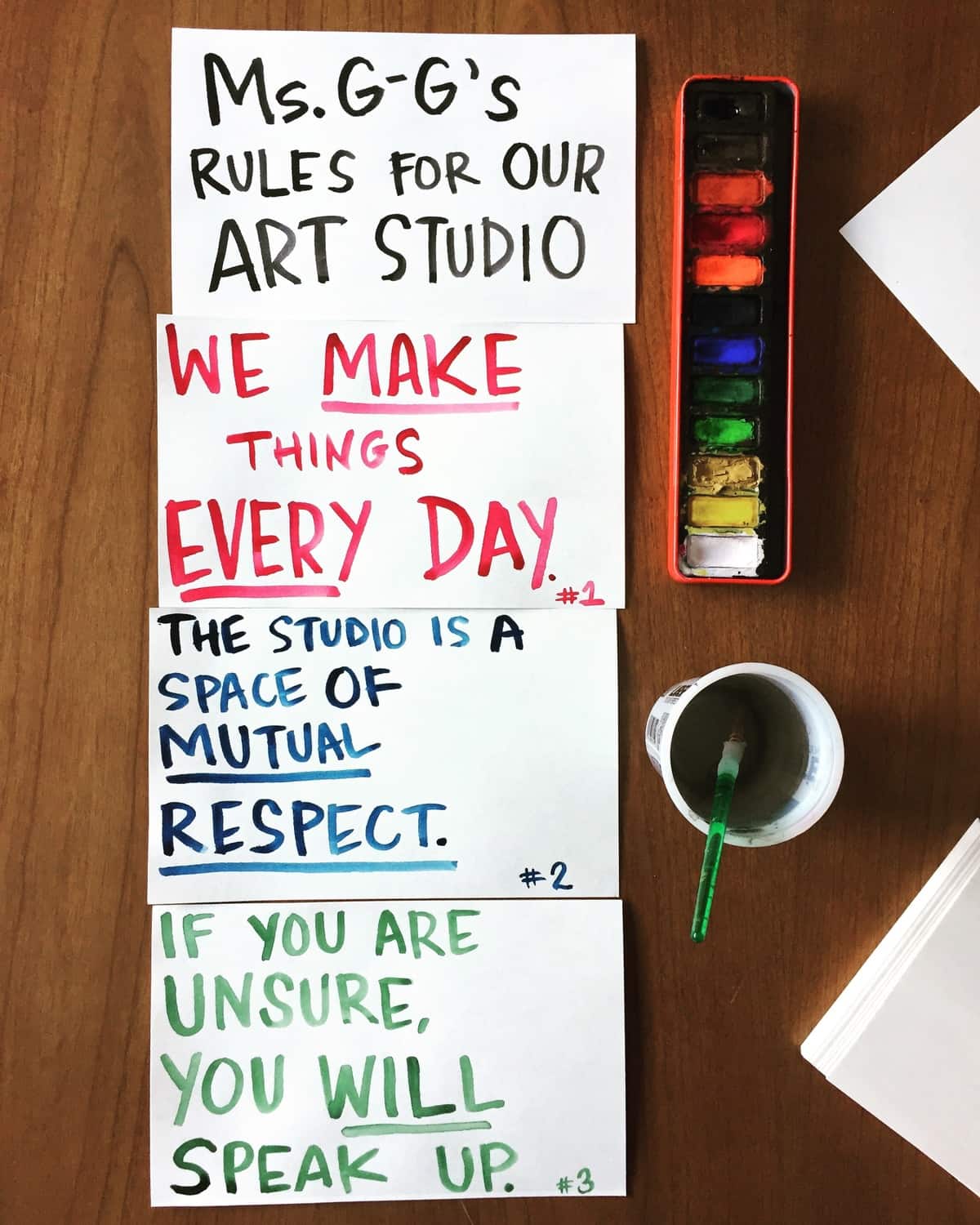 Outside the classroom, Goldthwaite-Gagne's art was recently featured in the 2017 Whitney Houston Biennial: Greatest Love of All exhibit in New York City. She has also been working on a series of portraits of women she admires. Her goal for 2017 is to create at least 52 portraits, which she will debut at Aviary Gallery in Jamaica Plain in early 2018. "This started with a poster project that I created this past fall to raise money for Planned Parenthood," says Goldthwaite-Gagne. She chose nine of her creative heroes: Alma Thomas, Nancy Spero, Yoko Ono, Eva Hesse, The Guerilla Girls, Margaret Kilgallen, Zadie Smith, Swoon, and Sarah Urist Green. Goldthwaite-Gagne sold 50 posters in one day, and raised $500 for Planned Parenthood.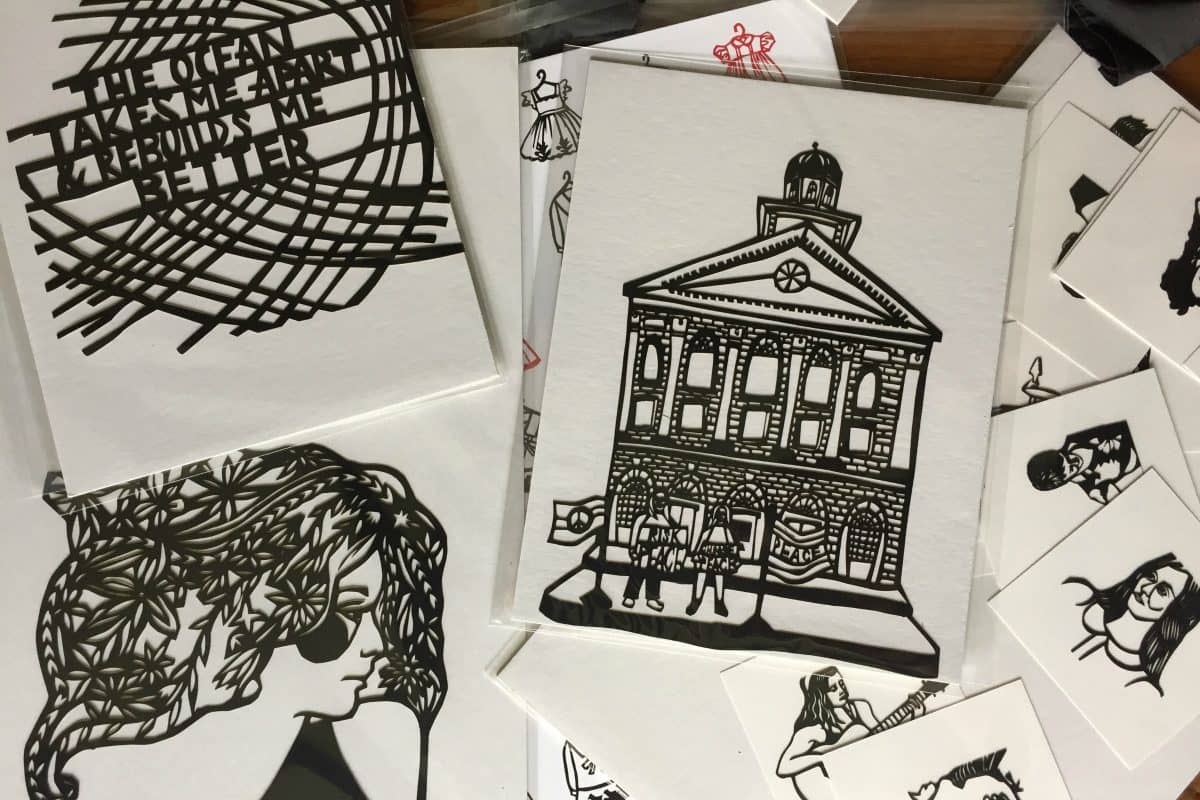 Through The Glass Museum, a 501c3 non-profit organization that began in early 2008, Goldthwaite-Gagne and her co-founder and husband, Eric, produce Broke: The Affordable Arts Fair and The Thing in the Spring concert series. Their mission? To bring world-renowned music and high quality affordable art to the Peterborough community at large.
The duo did not set out to build an arts non-profit. Initially, things started out with modest music and arts events around Peterborough, but over the years the scale of these events has grown exponentially. "The guiding principle of Broke has always been that art is for everybody," Goldthwaite-Gagne says. "We are committed to always offering free admission to the public, keeping the work on sale under $50, and maintaining affordable tabling fees for vendors." These days, Broke frequently receives more applicants than they can accommodate, often times twice as many.
"To me, these projects are really about bringing the art and music that we love to Peterborough, which is a really singular and special place," says Goldthwaite-Gagne.
Mary Goldthwaite-Gagne–artist/teacher/co-founder of the Glass Museum
Peterborough, New Hampshire
Website 
Facebook
Instagram