Hats are making a comeback. No longer a lost trade, hat making, or millinery, has inspired a growing number of New England artisans.
Fedoras, cloches, newsboys, toques, and fascinators have returned to the vocabulary of style. Here are some of our favorites.
---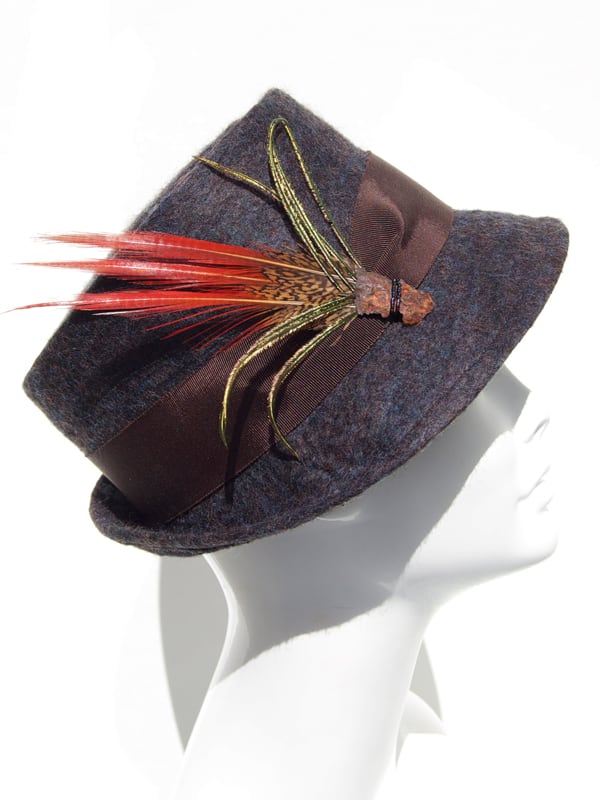 Nora Swan, who co-owns the shop with Sam Stone, calls this hand-felted merino wool hat a "flat-topped fedora. We attempt to source everything as close to home as possible. The bit of rusted metal on this hat is a fragment that was left on a river bank by Hurricane Irene. My son and I collected all sorts of things in the aftermath of the storm, and I began putting them on hats when I noticed how well the rusted metal went with our felt." Price range $200-$400.
---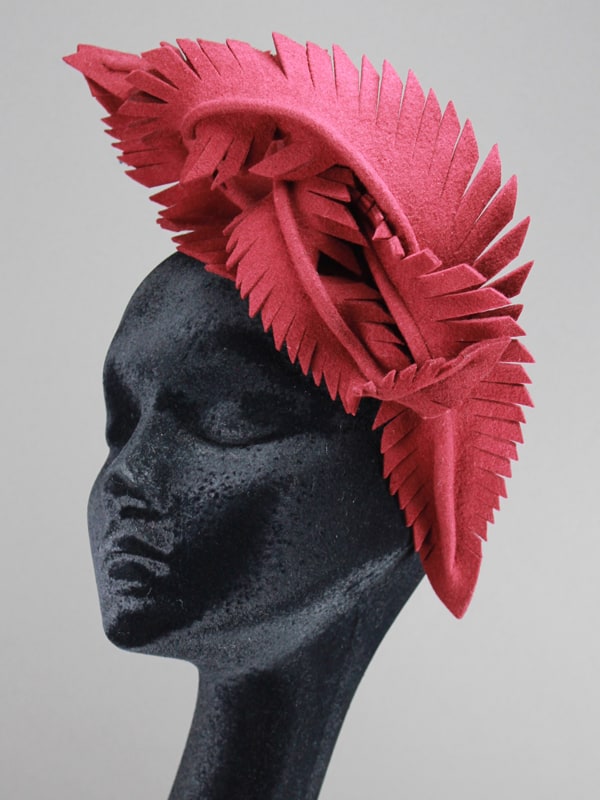 Working with felt, wool, and stylish fabrics, Marie Galvin uses traditional milliner techniques to create her contemporary line of hats, fascinators, and hair accessories. "My mission is to create unique handcrafted headwear, providing multiple expressions for the women who wear them." Hat from the Raven Collection of signature felt-feather headbands, headpieces, and berets. Contact shop for prices.
---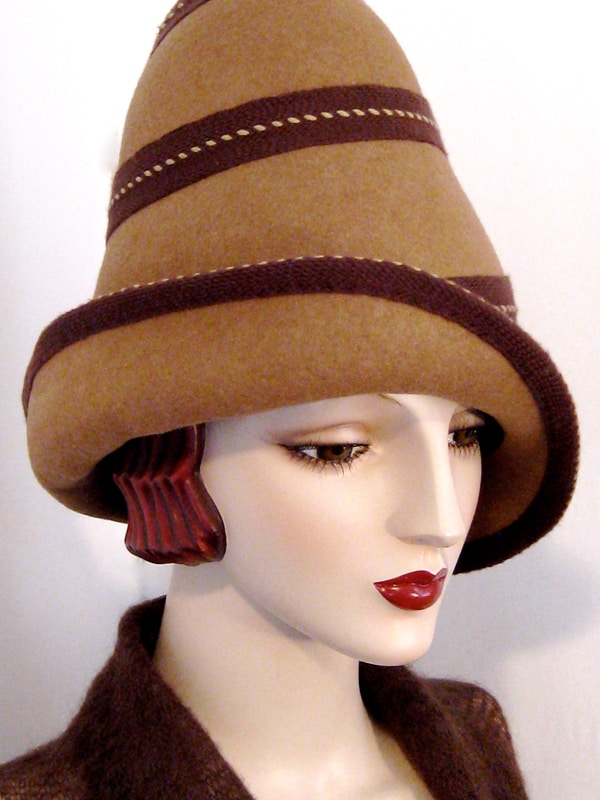 Orsini-Medici Couture Millinery
Pawtucket, Rhode Island

Elsie Collins is the owner and designer of Orsini-Medici Couture Millinery. Her styles lean towards the first half of the twentieth century, romantic and floral. Heavy black velvet toques, houndstooth berets, and wide-brimmed, ribboned straw numbers are all hand blocked to order via Collins' Etsy shop. Spiraled Beehive Hat in light pearl grey or camel, with a stitched soutache braid trimming. $225.00.
---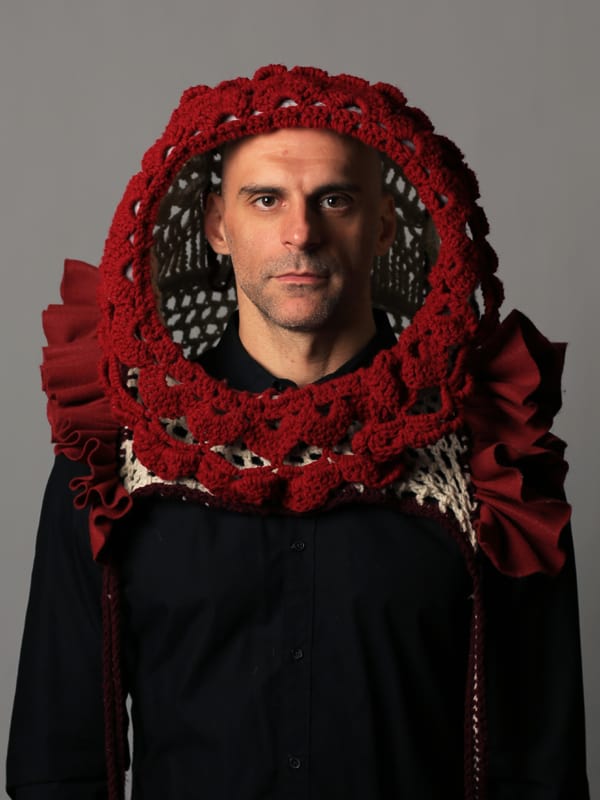 Maxine Hwang Blomberg is a young artist who grew up in Trumbull, Connecticut. She specializes in live chalk drawing, illustration, portraiture, and handmade headgear. The piece above, titled "Space Helmet for Exploring Yourself," is part of an ongoing "bonnet series," says Blomberg. "It first came to life as a wearable artist's tool for introspection."
---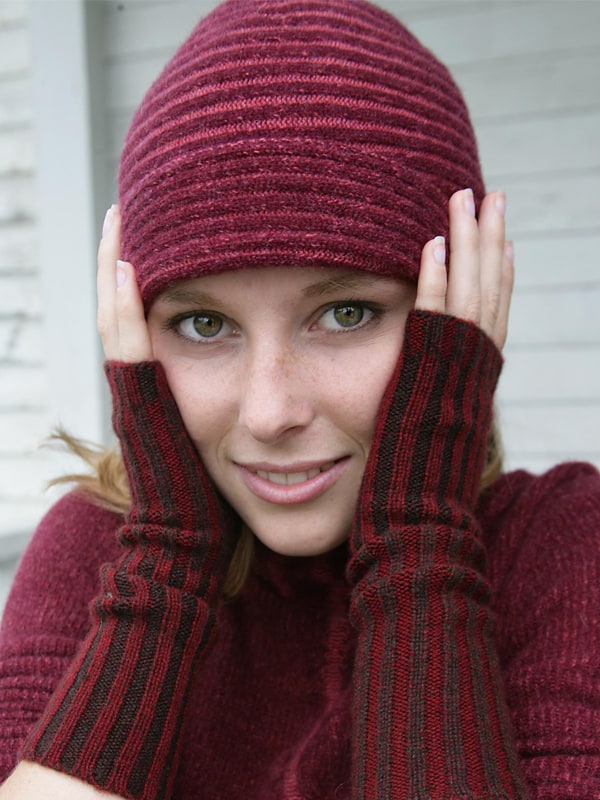 Karen Allen (yes, that Karen Allen, co-star of Raiders of the Lost Ark) is a knitwear designer who creates multicolor fabric from 100% cashmere yarn to create her hats, sweaters, scarves, and accessories. Her shop features local, national, and international knitwear craftspeople in addition to her own work. Karen Allen Monterey Hat, 100% cashmere. $200.

BLOMBERG PHOTO BY IZZY BERDAN, ALL OTHER PHOTOS COURTESY OF THE MAKERS
This article originally appeared in the February/March 2015 issue of Take.