Colorful cans and bright brews from New England Brewing Company connect with IPA fans eager to pop open Fuzzy Baby Ducks IPAs.

Beer geeks have strong opinions. Take the subject of IPAs, for instance. The name stands for India Pale Ale, and they were traditionally made with a lot of hops, and stashed away in oak barrels to allow for the long sea journey from England to India. That made for a bitter ale with high alcohol content. The demand for IPAs hasn't diminished since the rise of refrigeration and air travel. IPAs have conquered the world yet again in the past 15 years, and it's not hard to find beer fanatics who are seriously engaged in the pursuit of the perfect pint (or can, or bottle, or growler). New England Brewing Company, out of Woodbridge, Connecticut, embraced the IPA surge early on, and they've continued to ride the hoppy wave over the years.
NEBCO has made a number of popular IPAs over the years—they're always experimenting and coming up with new flavor profiles, seasonal specials and novel concoctions—but the brewery's Fuzzy Baby Ducks IPA has really engaged with beer fans. Sure, the name is catchy. And Men's Journal and other beer-obsessed outlets have put FBD up there in their lists of the best IPAs in America. You can plug into Fuzzy Duck mania online by following @FBDTracker on Twitter, an account that basically tells beer fans which bars and restaurants are serving Fuzzy Baby Ducks on tap during any given week.
Head brewer Jeff Koebbe says that while the name appears random, it actually conjures up some aspects of the beer's flavor. "It pours to a nice bright orange color," he says. "It's hazy. It's an all-Citra-hop IPA. It came out of our single-hop series a while back. It has a nice bright citrus aroma. It's light, bitter, crisp, and not overwhelming."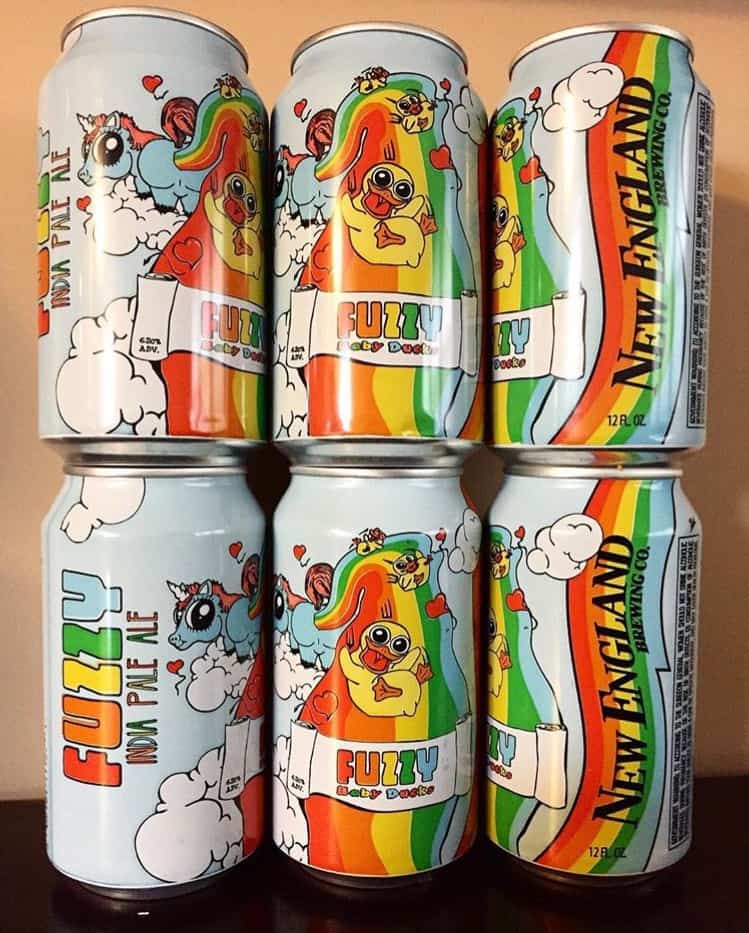 Because of the market-jolting success of IPAs, some contrarian-minded beer devotees, of course, find the whole trend to be over the top. For every craze, there are naysayers. And you can find well-informed beer drinkers who complain of hops fatigue, of too much citrus, and have a general exasperation with IPA domination. Some beer drinkers want to see a pilsner boom or a saison craze. "There's a subculture of beer nerds that are trying to steer it away from IPAs and double IPAs," says Koebbe.
But Koebbe says there's a fairly practical explanation behind the IPA explosion: It satisfies the demands of people's palates while allowing brewers to do what they do with what's available. "IPA is a year-round kind of beer," he says. "It's one of the only styles that can be brewed year round that people will enjoy in the summertime and the winter time."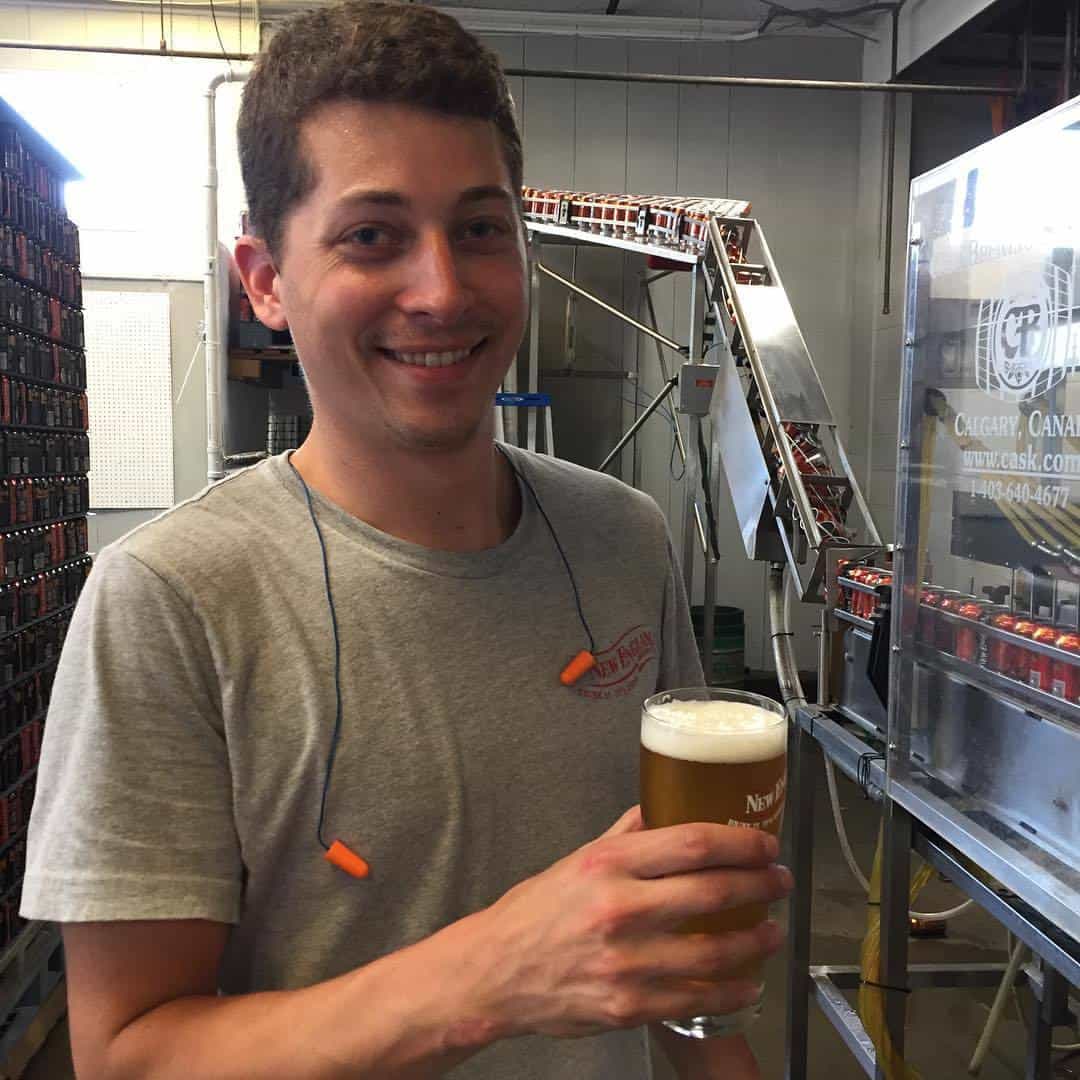 In addition to delivering what beer-drinkers want for their taste buds, Fuzzy Baby Ducks also supplies a visual treat for beer consumers thanks to the bright and playful design of the cans themselves. The rainbow design looks as if it could just as easily be for a kids frozen treat at a fairground as for a 6.2 ABV beverage for adults. But that is part of the fun. The cans were released 10 months ago and the visual element has added to FBD's appeal.
"A lot of our art is bright and bubbly, almost funny; it catches somebody's eye," says Koebbe. That's important in the beer world. Sure, it's a product to be drunk, but consumers connect with it by other senses as well. "People go through a process of sight, smell, and then they taste it," says Koebe. "If it looks good and smells good, people are gonna jump right in."
Koebbe realizes, of course, that New England Brewing Company can't rest on its fuzzy duck laurels. To that end, they reopened the tasting room six months ago after an expansion. That's the spot where the new brews get their trial run. If fans keep coming back for another pint or to refill their growlers, then Koebe and the crew know they're onto something.
"We always have to create something new, every week or every month," says Koebbe. "[New beers] start out as smaller batches, mainly just released in the tasting room or for growler fills. If it sticks around long enough, it becomes a can."
Jeff Koebbe–head brewer, New England Brewing Company
Woodbridge, Connecticut
Website
Facebook
Twitter
Instagram
All images courtesy of New England Brewing Company