Street photographer Erik Williams highlights a gritty, vibrant Hartford in a new Real Art Ways exhibit.
When Erik Williams grabs his camera and journeys through the streets of his hometown of Hartford, he never knows who or what he will encounter. "Street photography is an uncontrolled environment," says Williams, who also goes by the professional name Eaze. "You have to deal with a lot. The studio is a well-lit space and very controlled. But on the street, out in the elements, the weather can change, anything can happen. It is more of a risk."
In Williams' case, the risk has paid off with an artistic reward. On November 16th, Hartford's Real Art Ways opened Erik Williams: A Sad and Beautiful World, the 33-year-old photographer's first solo exhibition at the prestigious gallery. For Williams, the show is a special vindication of his career: he traded in the life of a construction worker six years ago to pursue a full-time visual arts career that has spanned fashion, event, and merchandise photography in addition to his fine art output.
The new exhibition offers a stunning display of Williams' view of the grittier side of Connecticut's capital city captured through an often-harsh, black-and-white spectrum. "I feel that a good image can get overlooked with too much color or saturation," he explained on his preference for monochromatic photography. "When you strip away the color, the image comes through."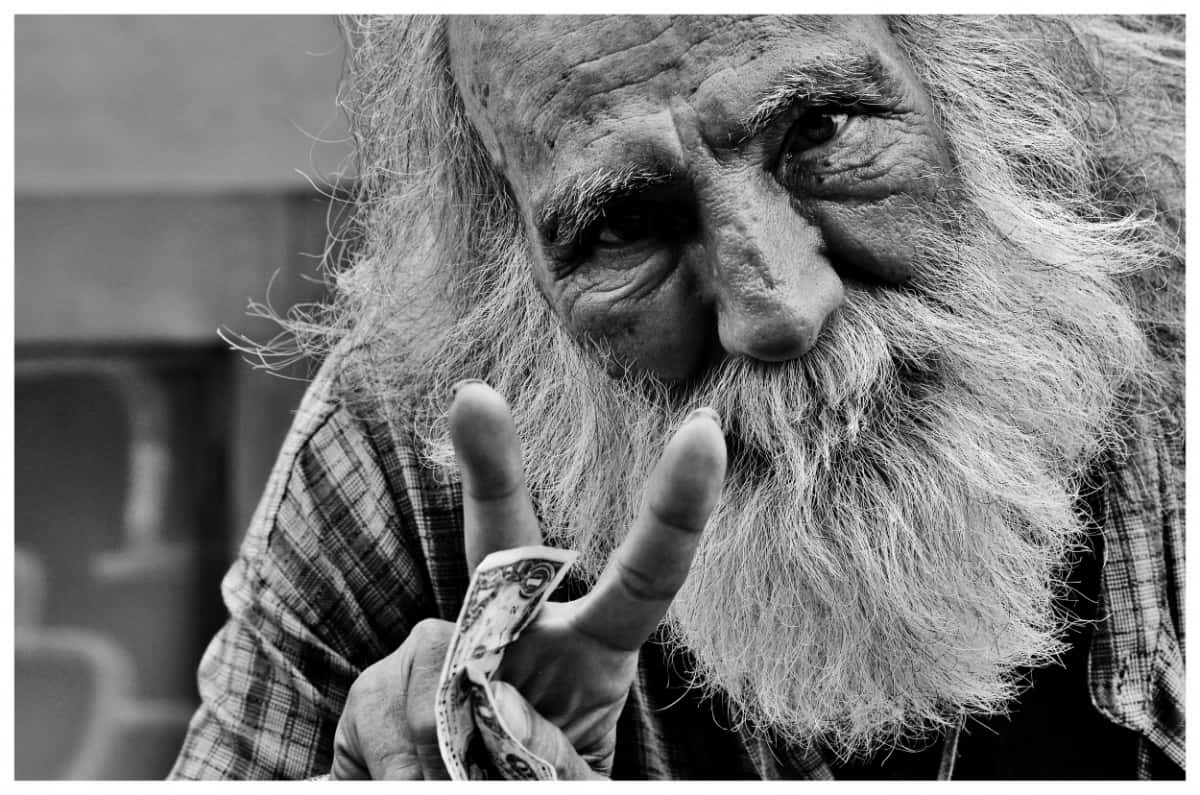 Many of the Hartford people featured in Williams' work clearly face life as a daily struggle, and they view their surroundings in various levels of ruefulness, numbness, bravado, and hope. Some sit in isolation, glued to their iPhones and seemingly unaware of the world around them. Others look beyond Williams' lens, as if scanning the horizon for a better day. And some give the camera their complete and undivided attention, flashing smiles and finger signals in mute proclamation that they can withstand whatever life hurls at them.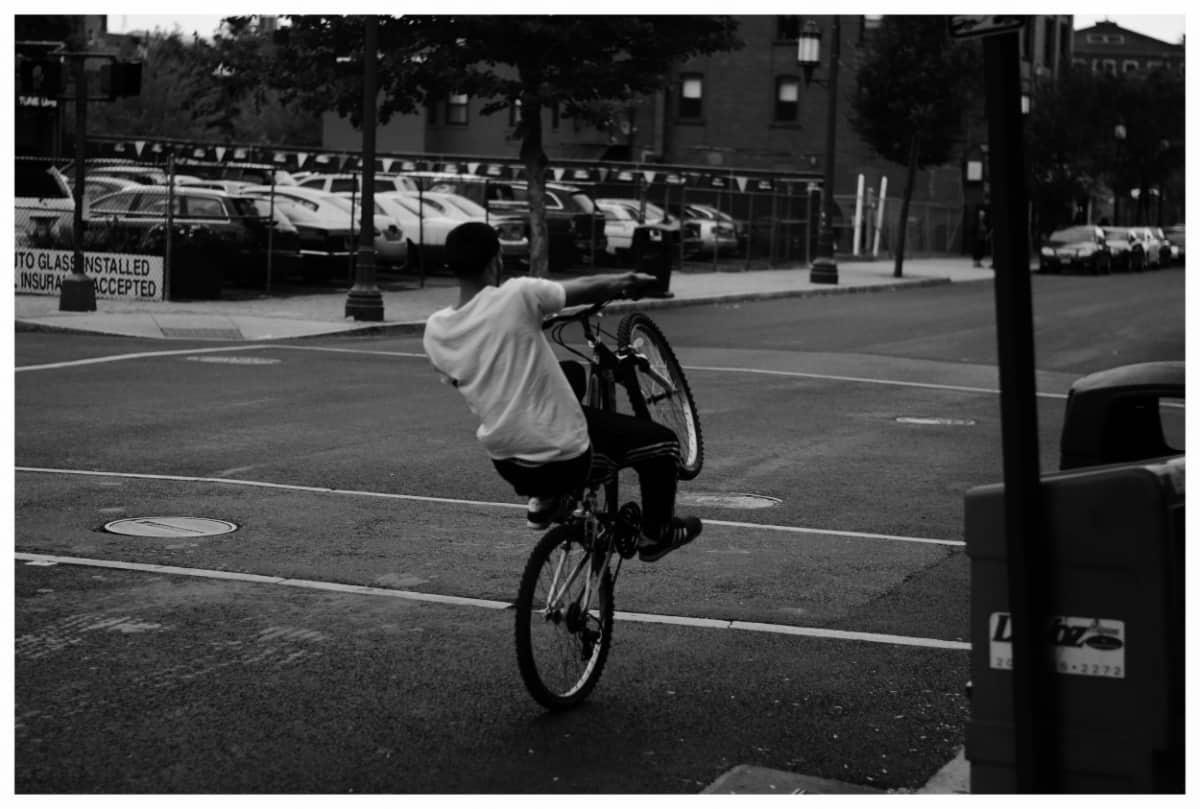 "Ninety percent of my work is taken on the fly," Williams says. "I just walk up to complete strangers and start a conversation. I see the power and humanity in real life, and I am always out with my camera."
Williams is proud to see Hartford's full spectrum of personalities and streetscapes on display. "I had to document it," he says. "It might not be ideal for most, but it is home to me. I wanted to document the city and show a side of life that does not get exposure."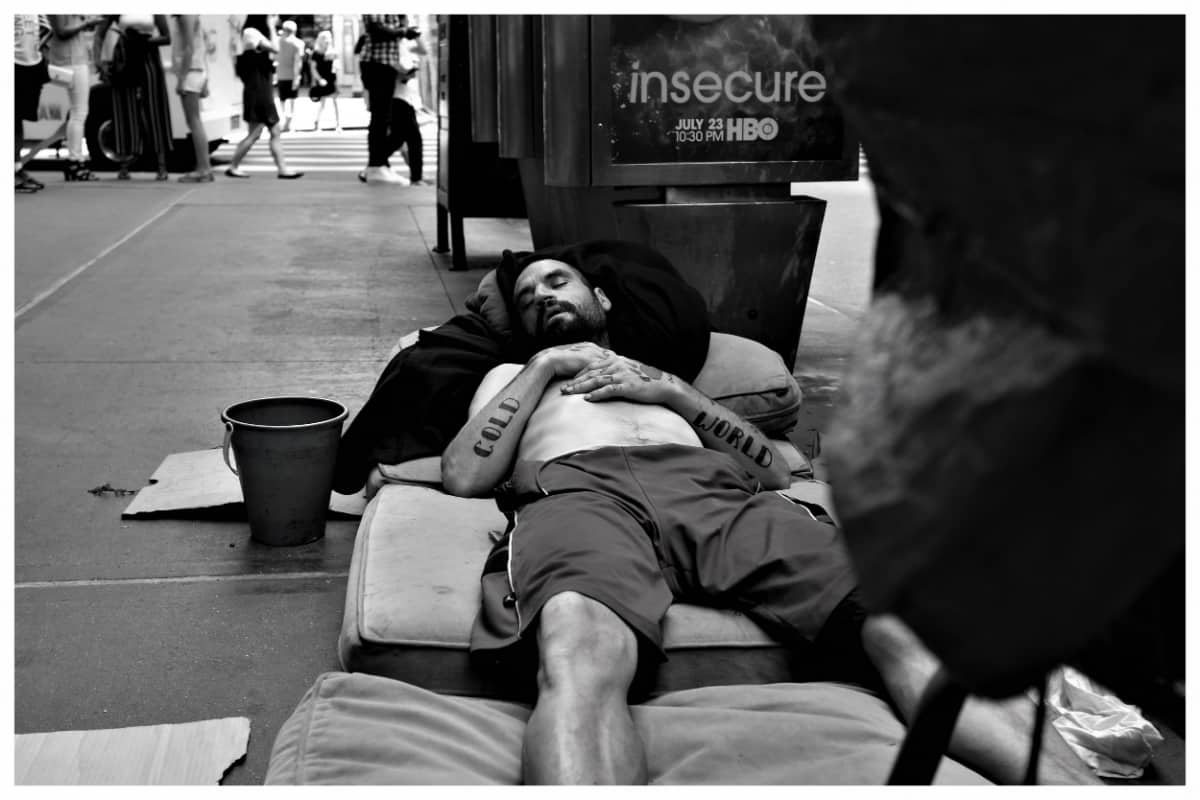 After the RAW exhibit runs its course in January 2018, the photographer is considering travel to widen his artistic scope. He also is mulling a turn as a teacher to inspire the next generation of photographers. Citing his own career shift from blue-collar to fine art, he wants to encourage people to go after their creative goals while time is still their ally. "There is no reset button, no second chance in life." 
Erik Williams–photographer
Hartford, Connecticut
Website
Instagram
All photos by Erik Williams.