Not all streets are created equal. Here are five finds on Elm Street in Manchester, New Hampshire, you'll be glad we told you about.
Take is going on the road, checking out New England's corners for everything from the best bodegas to tiny galleries and music spots. We'll be adding towns as we come across them. Check back regularly for the latest New England finds. Up next? Elm Street in Manchester, New Hampshire. 
Northern New England's largest city was named by merchant and inventor Samuel Blodget after the industrial city in England and soon became "Manchester in America." Incorporated as a company town in 1846 under the Amoskeag Manufacturing Company, the city soon became a giant in industrial mill towns.
Today, the city's main thoroughfare, Elm Street, is one of the longest in the world that dead ends on both sides. And in between, right around City Hall, exists a thriving downtown, given new energy by the expansion of the New Hampshire Institute of Art and the large Southern New Hampshire University campus.
And the best news? The city just signed up for a downtown bike rental program, So, now you can visit these five finds in Manchester, New Hampshire, from the comfort of a touring bike on your next visit:
Vivace Sculpture
Location: In front of SNHU Arena, 555 Elm Street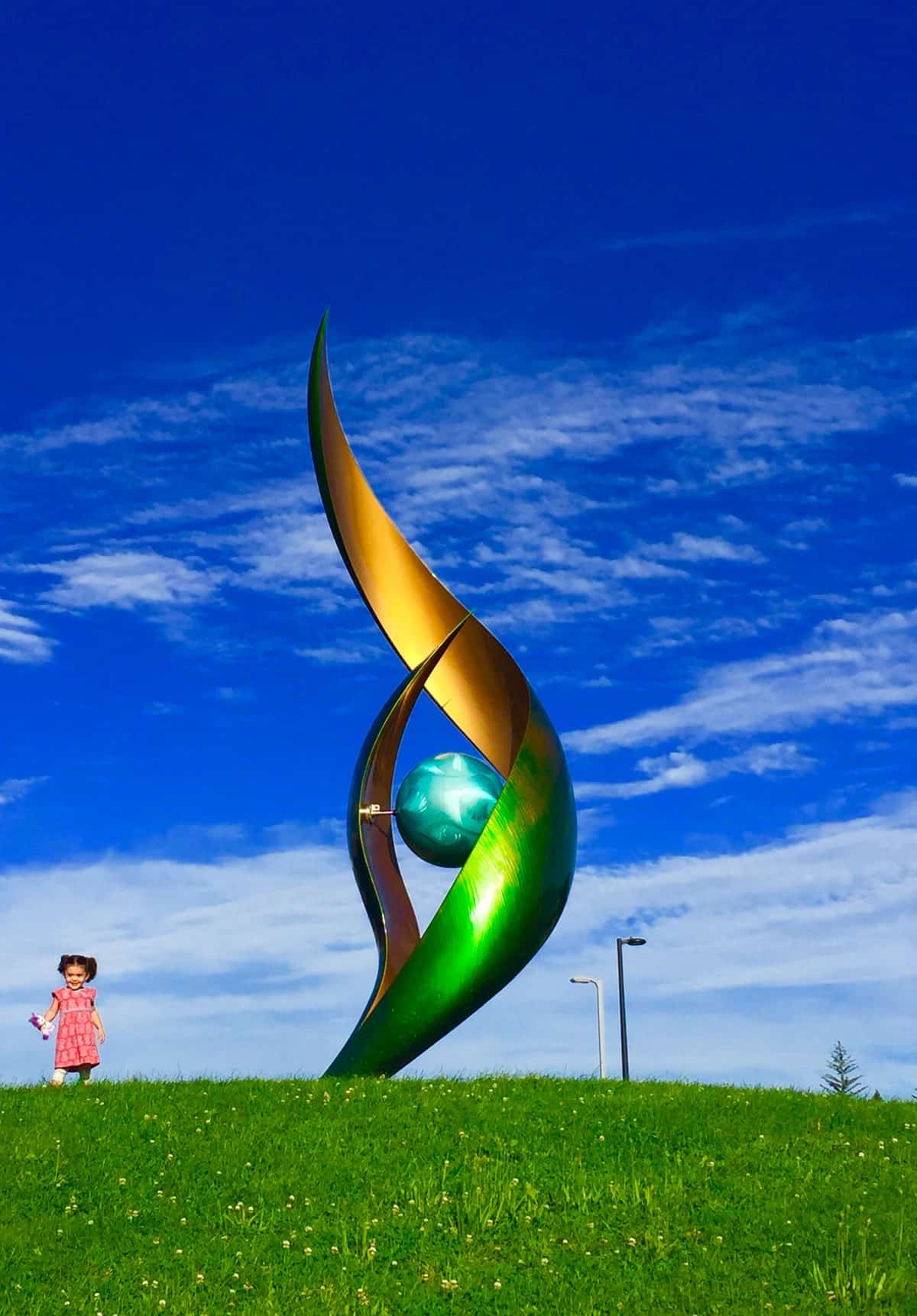 You can't miss Vivace! Constructed by the husband and wife artist team of Jonathan and Evelyn Clowes of Walpole, N.H. Vivace's bold shimmering green, like a giant blade of grass, shoots straight up from a hill near the arena. Since its installation, it's become quite the meeting spot, or just a nice place for a nap in the grass.
Studio 550 Art Center
550 Elm Street
Studio 550, located in an old renovation red stone, has become an art community, bringing together local artists, photographers, sculptures and kids with a series of classes and shows. Among the events: a pie competition, a chalk art day and a teen art camp.
Milk and Honey Juicery and Cafe
889 Elm Street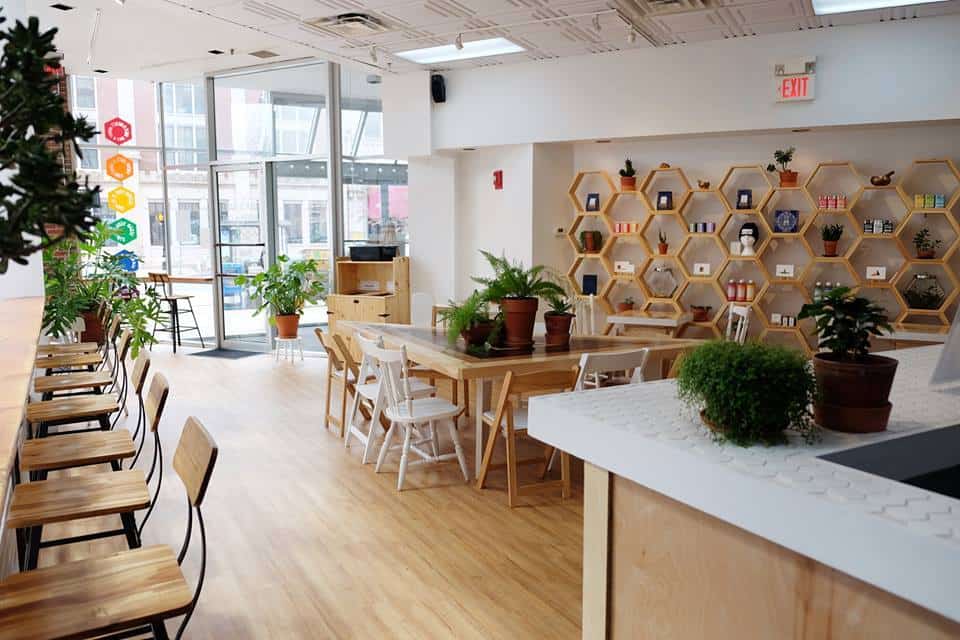 For a working class mill town, the opening of a vegetarian juice bar right across the street from City Hall has been a pleasant addition to Elm Street. The items are named after colors of the rainbow with a different color menu sample featured every day. Vegan friendly too!
USA Chicken and Biscuit
990 Elm Street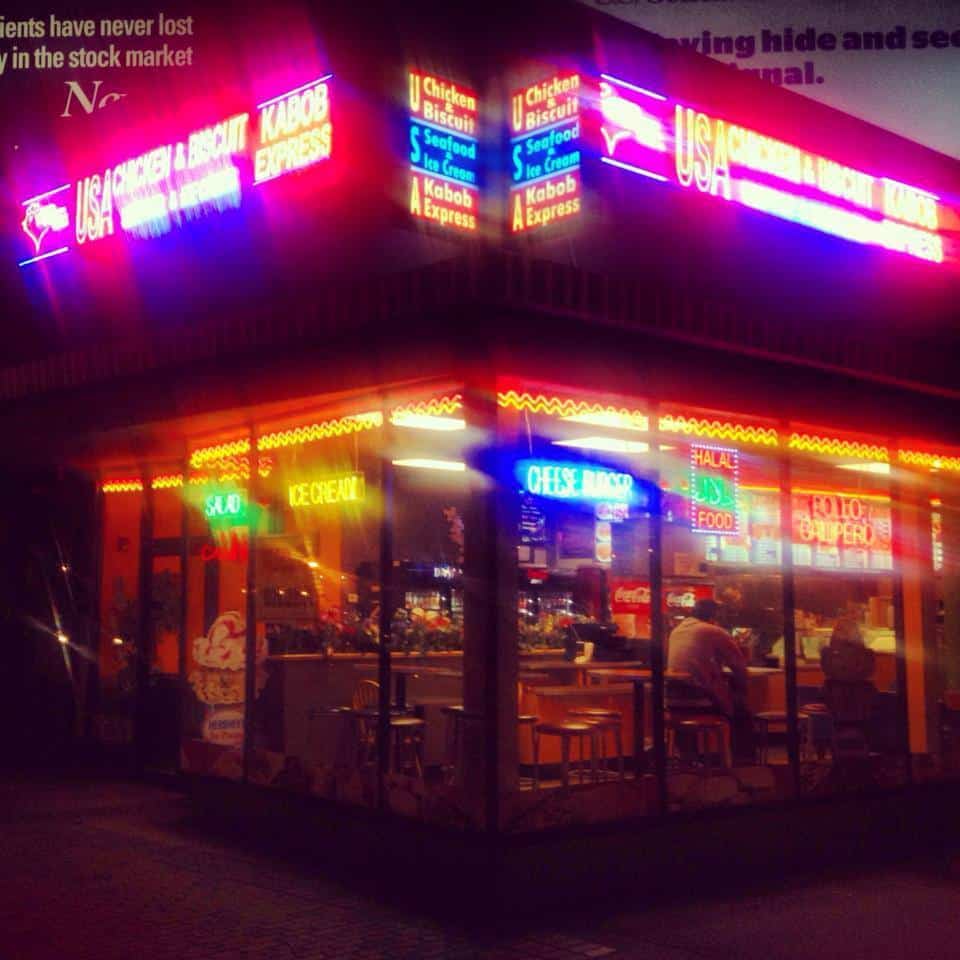 Sometimes, you just need chicken wings at midnight and if you are in Manchester the family-owned USA Chicken and Biscuit is the place to go. Fresh, clean and usually crowded, this is the place to go for all things fried!
Veterans' Memorial Park
723 Elm Street.
Manchester's main downtown park has existed for as long as the city. Stop by to relax and watch the world go by or check out the enormous Civil War monument, sculpted by famous memorial artist Caspar Buberl in 1878. Intown Manchester also holds a series of Thursday and Saturday concerts under the big yellow tent during summer.